March 13, 2018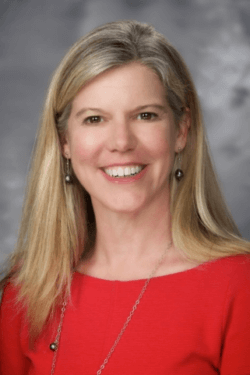 Market Corner Conversations: Dr. Amy Compton-Phillips, Providence St. Joseph Health
Amy Compton-Phillips, M.D., joins David Johnson in Episode 5 of Market Corner Conversations. Amy is the executive vice president and chief clinical officer for Providence St. Joseph Health. She oversees Clinical Care for the system, focused on creating high-value health outcomes for every individual seen. Amy and Dave discuss how her journey from internist to chief quality officer at Permanente Federation, and her current role, have convinced her that platforming can be a successful business model for U.S. health systems.
Dave's podcast here.
Listen to all episodes of Market Corner Conversations
August 23, 2018, Amy Compton-Phillips came to MATTER, Chicago's healthcare incubator. She presented her perspective on platforming in the industry and at Providence St. Joseph Health, then David Johnson interviewed her, building from her presentation and audience questions. Watch the livestream here.