Thought Leadership and Marketing Content Services
Thought Leadership
Thought leadership persuades the thinking of decision makers in an industry over the long-term without promotional messaging for specific products and services. It allows you to start conversations and shape your audience's understanding of your vision. Thought leadership pushes your audience to think differently.
Sample 4sight Health Thought Leadership Programs
Comprehensive Annual Programs of thought leadership and marketing content.
Market Segment Commentaries with monthly, bi-monthly or quarterly frequency.
Customer Profile Series of interviews and profiles
Monthly Column or Opinion piece.
News-Based, Non-Promotional Blog Posts on weekly or bi-weekly frequency.
Concept Introduction Program of commentary or white paper, supporting blog posts and webinar.
Marketing Content
Marketing content positions your products and services as solutions to your audience problems. Marketing content pieces fill particular roles in your marketing and sales funnel and ask readers to take immediate action. Programs have stronger marketing messages and specific calls to action.
Sample programs include:
Customer Profiles and Case Studies
Three-Month Effortless Engine of 1 video call atomized into blogs, videos, podcasts and social media posts
Weekly blogs connecting products and services as the solution to industry problems
Sophisticated marketing strategies use a mixture of both thought leadership and marketing content to engage with B2C and B2B audiences. Ask 4sight Health for a program that leverages the foundational thought leadership work into a variety of marketing tools.
Subscribe to 4sight Friday
Join 10k+ healthcare executives reading our weekly newsletter.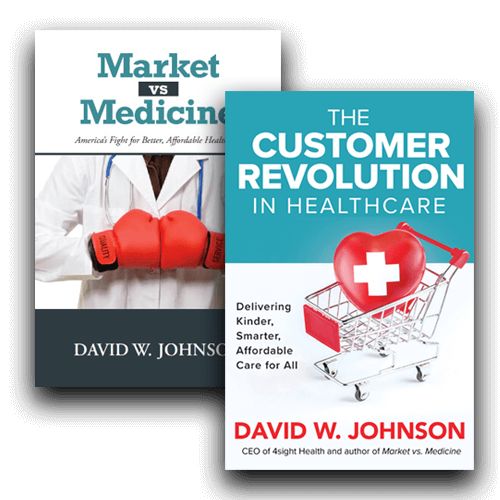 Revolutionary Times Call
for Revolutionary Ideas
Delivering Kinder, Smarter, Affordable Care for All