Hitting a Wall on EHR Interoperability, Patient Access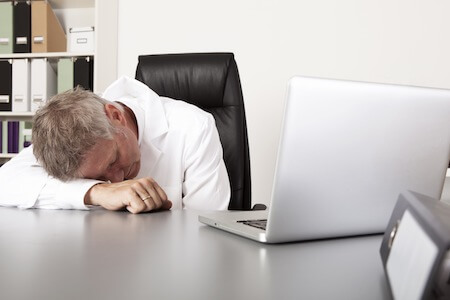 You know that moment when you "hit the wall" when you're running a marathon? I don't. But, I'm told that it typically happens around the 20-mile mark when your physical and mental fatigue come together to make running the final 6.2 miles even that much more difficult.
Two recent reports from HHS's Office of the National Coordinator for Health Information Technology, or ONC, indicate that we've hit a wall when it comes to physician EHR interoperability and to patient access to their online medical records. Achieving 100 percent physician EHR interoperability and patient access to EMRs are both critical to improving clinical outcomes and lowering healthcare costs.
The first ONC report is called "Interoperability Among Office-Based Physicians in 2015 and 2017."
The 12-page report with the self-explanatory title is based on the National Electronic Health Records Survey. The NEHRS is an annual survey of a representative sample of office-based physician practices and community health centers that provide direct patient care. The Centers for Disease Control and Prevention's National Center for Health Statistics conducts the survey each year.
The report said only 10 percent of office-based physician practices and CHCs "engaged in interoperable exchange of patient health information from outside sources" in 2017, or a bit more than the 9 percent that said they did so in 2015. Interoperable exchange means that the doctors used their EHR systems to send, receive, find and integrate patient health information with providers outside of their four walls.
ONC did not explain why physician practices hit the wall on the four aspects of EHR use that the agency uses to define interoperability. But, ONC did find that a physician practice's participation in value-based reimbursement programs did affect EHR use on all four aspects. Practices that had VBR contracts were more likely to use their EHR systems to send, receive, find and integrate patient health information. For example, 61 percent with VBR contracts used their EHR systems to find patient health information from other providers in 2017 compared with 43 percent of the practices without VBR contracts.
When money was at risk, doctors were more likely to use their EHR systems to seek out information that could affect how they cared for patients, e.g., not ordering duplicative tests that can eat into margins or learning about previous diagnoses and conditions that could affect treatment choices and outcomes.
Speaking of clinical outcomes, of the 10 percent of practices that were interoperable in 2017, 82 percent said they had patient health information from outside providers available to them at the point of care to make more informed treatment decisions. If I were a patient, that's what I would want.
I'd also want online access to my medical record, which was the subject of ONC's second report, "Trends in Individuals' Access, Viewing and Use of Online Medical Records and Other Technology for Health Needs: 2017-2018."
The 13-page report, also with the self-explanatory title, is based on the results of the Health Information National Trends Survey, or HINTS, conducted by the National Cancer Institute in collaboration with ONC. The latest HINTS survey results are based on data from a representative sample of 3,527 respondents.
Fifty-one percent of the respondents said a healthcare provider or a health insurer offered them access to their own EMR in 2018. That same percentage said the same thing in 2017.
ONC did not explain why provider or insurer offers of online EMR access hit a wall last year. But, it could have something to do with most patients not caring. Thirty percent who were offered online EMR access actually viewed their own medical record at least once in 2018 compared with 27 percent in 2017.
Of those who were offered access last year but didn't peek, 73 percent said they preferred talking to their provider directly, and 65 percent said they didn't have a need to see their medical record online.
Those who did view their medical records online in 2017 and 2018 were more likely to:
Be female
Have a higher household income
Have a college degree
Have access to and use the Internet
Live in urban areas
See their doctors more
Have health insurance coverage
And have a chronic medical condition
Similar to VBR being a catalyst for interoperability, maybe having more at stake or thinking you have more at stake is the catalyst for online use of medical records?
Regardless of patient characteristics, it's incumbent on 100 percent of healthcare providers to offer patients online access to their EMRs as an essential component of patient engagement strategies. It's also incumbent on 100 percent of physician practices have and use interoperable EHR systems.
What will it take to push through the wall on both these issues and get the industry to the finish line?
For more on this topic, please read "Interoperability Battle Lines: Data Freedom Fighters Vs. Entrenched Data Blockers" on 4sighthealth.com.