March 31, 2020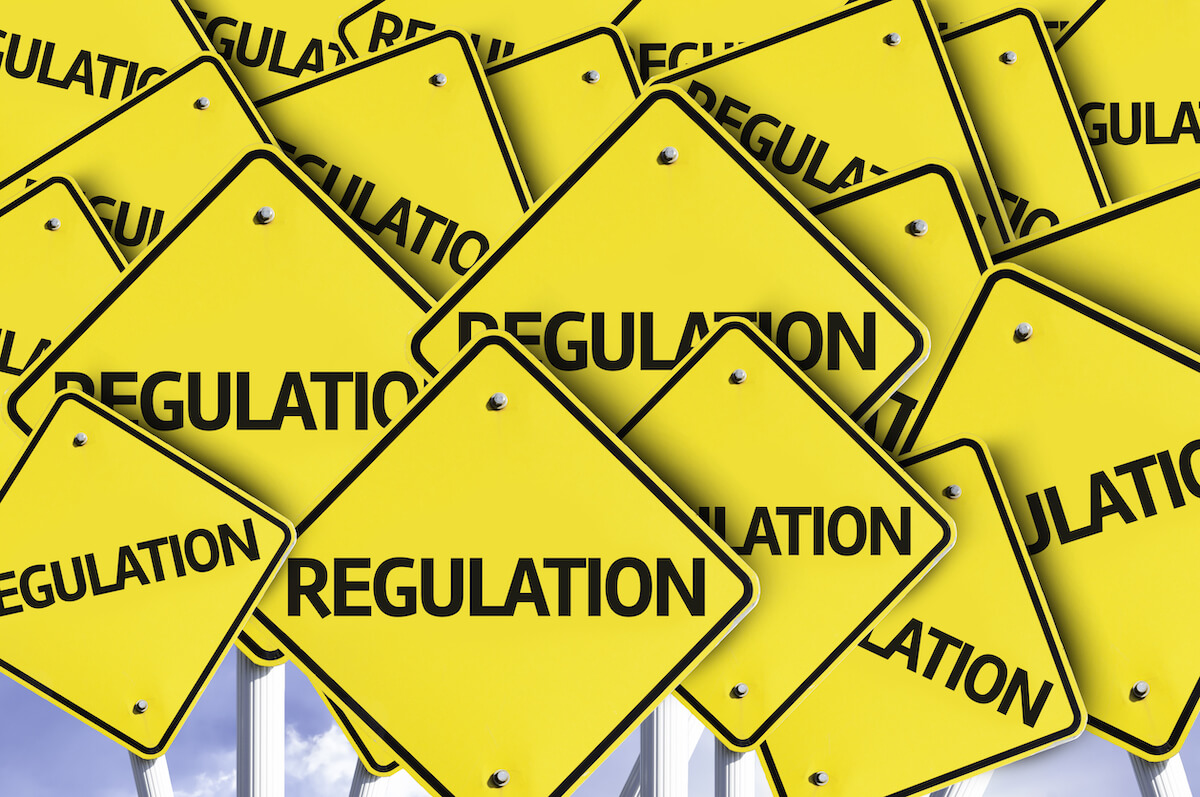 How the COVID-19 Pandemic Is Dulling the Point of All Those Healthcare Regulations – Burda on Healthcare
So, it took a deadly pandemic to expose how utterly useless most healthcare regulations are in ensuring that patients get the best possible care at the lowest possible cost when and where they need it. Instead of protecting patients, most of the federal rules and regulations that the COVID-19 virus is tossing aside protected something else.   
Let's run down some of the regulatory casualties so far, in chronological order.
HIPAA sanctions waiver
On March 11, 2020, the World Health Organization declared the COVID-19 outbreak a pandemic. You can read the WHO's declaration here. Four days later, on March 15, HHS issued a "limited waiver" of HIPAA sanctions on hospitals that bypass provisions of the 24-year-old law designed to secure and protect the privacy of patient health information. You can read HHS' limited HIPAA waiver here. Under the waiver, HHS' Office for Civil Rights won't ding covered hospitals for doing things like failing to get a patient's consent before talking to the patient's family about their care or not giving a copy of the hospitals' HIPAA compliance and privacy practices to a patient at admission. I get wanting to protect the privacy of a patient's health information. But, I'm thinking that seriously ill people don't care regardless of the reason they went to the emergency department or intensive care unit now or in the future.
Telemedicine reimbursement
On March 17, CMS said it would expand Medicare coverage of telemedicine services. You can read CMS' announcement here. CMS said Medicare will pay providers the same in-person rates for virtual visits with hospitals, doctors and other licensed clinicians like nurse practitioners, clinical psychologists and clinical social workers regardless of the patients' location. Previously, CMS restricted coverage to hospitals and doctors and limited coverage to visits in rural areas or in hospital or physician offices. With the change, patients can see more types of providers and see them from anywhere, including their homes. The past policy protected hospitals and doctors from competition from other types of telemedicine providers and protected the Medicare budget by limiting the locations from which patients could see clinicians over a computer monitor. The rules were not there to give patients convenient, low-cost alternates to more expensive face-to-face interactions with a limited number of providers.
Physician scope of practice
On March 18, at the daily futility that is the daily press briefing of the federal Coronavirus Task Force, Vice President Mike Pence announced that HHS will issue regulations that let "all doctors and medical professionals to practice across state lines to meet the needs of hospitals that may arise in adjoining areas." You can read his remarks here. Poof! All those medical licensing board rules that prohibit doctors licensed in one state from practicing in another state are gone because hospitals and patients need more doctors. Clearly, states pressured by their medical associations and societies put those rules in place long ago to protect doctors from competition, not to protect patients from unlicensed practitioners.
Elective surgery guidance
Also on March 18, CMS released recommendations for hospitals and ambulatory surgery centers to limit elective surgical and dental procedures for adults. You can download the CMS recommendations here. CMS broke the surgical procedures down into three action categories: 1) postpone if you're treating few or no COVID-19 patients; 2) consider postponing if you're treating few or no COVID-19 cases; and 3) don't postpone no matter how many COVID-19 patients you have. Among the procedures that CMS says hospitals and ASCs should postpone or considering postponing are:
Carpal tunnel release
Cataracts
Colonoscopy
EGD (esophagogastroduodenoscopy)
Elective angioplasty
Endoscopies
Low risk cancer
Non-urgent spine and orthopedic procedures like hip and knee replacements and elective spine surgery
Stable ureteral colic
Now, the recommendations aren't a formal rule or regulation, and they're not mandatory. But, as one doctor acknowledged in a Twitter post that I saw, a lot of the things on the list are things that we likely shouldn't be doing anyway yet Medicare and other health insurance programs pay for.
Quality reporting requirements
On March 22, CMS announced that it was suspending or extending quality reporting requirements and deadlines for providers that participate in a number of Medicare value-based reimbursement programs. You can read the announcement here. Providers covered by the free pass include physicians, hospitals, home-health agencies, hospices, rehabilitation facilities, inpatient psychiatric hospitals, cancer hospitals, critical access hospitals, long-term acute-care hospitals and skilled nursing facilities. The programs covered by the announcement include:
Hospital Inpatient Quality Reporting Program
Hospital Readmissions Reduction Program
Hospital Value-Based Purchasing Program
Hospital-Acquired Condition Reduction Program
Medicare Shared Savings Program Accountable Care Organizations, or ACOs
Merit-based Incentive Payment System, or MIPS
Suddenly, collecting, analyzing and submitting all those performance metrics isn't so important because providers' time and resources right now are better spent on direct patient care.
Will they stay or will they go?
A lot of people are wondering what life will be like after the pandemic. Will everyone start working from home? Will online education replace colleges and universities? How will we safely attend big gatherings like sporting events, church and graduation ceremonies in the future? I'm not sure.
But, I am sure the U.S. healthcare system will be different. The coronavirus outbreak exposed incredible deficiencies in the system, including breakdowns in data collection and reporting capabilities, the public health system, disaster preparedness and the healthcare supply chain. Group purchasing organizations and distributors, amirite? Let's hope we live and learn from it.
The outbreak also shined a light on all the rules and regulations that the U.S. healthcare system operates under. Many are wilting in that light, shown to be impediments to safe, effective, convenient, accessible and affordable care for patients. Instead, most are protecting the interests of everyone but patients.
How many rules and regulations will crumple and die after the pandemic is over? How many will come back stronger than ever? The pandemic is a good litmus test of what should stay and what should go.
Thanks for reading.