Repositioning Temporary Staffing Services: Meeting Healthcare's Strategic (and More Permanent) Need for Labor Flexibility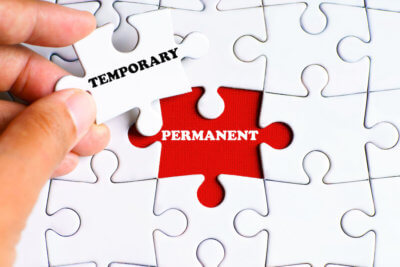 American workers increasingly wear scrubs, not overalls or store uniforms.(1) In late 2017, healthcare surpassed manufacturing and retail to become the largest employer in the U.S. economy. 19 million people currently work in U.S. healthcare. By 2026, another 4 million workers will join their ranks, more than any other industry.(2)(3) The 18% projected growth in healthcare occupations is expected to outpace growth in all occupations by over 2.5 times.
The rising demand for healthcare workers reflects formidable challenges. America is graying rapidly, and seniors require more care. 10,000+ Baby Boomers (those born between 1946 and 1964) become Medicare-eligible every day. America's Silver Tsunami will take decades to unfold. The youngest Baby Boomers won't reach the "peak healthcare consumption" age of 80+ years old until 2044. Chronic disease in the general population is also increasing. In response to rising demand, the healthcare industry is expanding services within hospitals and beyond into ambulatory clinics, at home and online.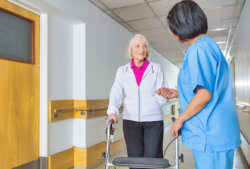 By 2025, experts predict the industry will need an additional 2.3 million home health aides, nurses, nursing assistants, nurse practitioners, physicians, surgeons and lab techs.(4) Physicians, nurses and nurse practitioners are already in short supply.
Despite a 30% increase in medical school enrollments since 2002, physician supply is expected to grow only by 7% through 2030 because of retirements.(5)
The shortage is even more acute for lower-skill and low-paying positions. Home health aides and personal care aides are healthcare's fastest-growing occupations (47% and 39% growth respectively). Those positions have become more difficult to fill in a tighter overall labor market with rising wages. Automation is no panacea since care services require "human touch" interventions that robots and AI cannot replicate.
Increasing salaries exacerbate healthcare's already-pressing fiscal challenges. Labor accounts for 50% – 60% of health system costs and even more (70% – 80%) for post-acute care providers. Reducing labor costs are a top priority6 for healthcare providers even as they offer sizable signing bonuses to attract workers.
It's clearly time for more flexible, strategic and cost-effective staffing models.
Healthcare staffing companies provide incremental labor for provider organizations. As demand intensifies, staffing services are becoming a strategic component of the healthcare labor force. Yet, the sector is highly fragmented, inefficient and locally-focused, often lacking the scale, technology and sophistication to partner with providers on more effective staffing models.
Private equity (PE) has taken note of this massive need and the pace of acquisitions is increasing. The staffing sector is likely to experience the consolidation / professionalization wave already underway in other retail-focused healthcare sectors long favored by PE investors, including dental care, dermatology, urgent care, vision care, etc. Accordingly, it's prudent to consider how the sector will reposition by addressing:
the specific staffing needs health systems most demand;
the characteristics that PE should look for in acquisition targets; and
how staffing companies can position themselves for long-term value in the face of cyclical economic forces.
A Sector In Transition
By 2025, the U.S. healthcare industry will face severe shortages across many critical roles, including:
Home health aides (446,300 too few)
Medical / lab technologists (98,700 too few)
Nursing assistants (95,000 too few)
Nurse practitioners (29,400 too few)
Physicians and surgeons (11,000 too few)(7)(8)
Care-delivery models are also evolving. There is increasing emphasis on primary care, post-acute care and outpatient services as care delivery shifts to community and home-based settings and via technology platforms like telemedicine.
In this dynamic operating environment, provider organizations are increasingly dependent on staffing organizations to manage labor costs, fill vacancies and improve labor productivity. The variable nature of temporary staffing payment models also enables flexible labor force management practices.
The staffing services sector must reposition itself to respond to growing market demand for its services. According to SIA, the U.S. temporary staffing market was $16.2 billion in 2017 and is projected to reach $17.4 billion in 2019. It has the following four distinct subsegments:
Segment 1: Travel Nurse (~32% of total market)
Travel nurse agencies provide staffing for Registered Nurses (RNs) on multi-week assignments. This is the largest temporary healthcare staffing segment at $5.2 billion in annual revenues. The sector is volatile, cyclical and dominated by companies that specialize in hard-to-fill RN roles.
Example companies include:
Medical Solutions TPG Growth acquired Medical Solutions from PE-firm Beecken Petty O'Keefe in May 2017. The company then acquired Professional Placement Resources (PPR) Travel Nursing in February 2018 from Trivest Partners. Today, Medical Solutions is a top-10 healthcare staffing company and the second largest travel nurse staffing company in the U.S. with ~9% market share.
AMN Healthcare Publicly-traded AMN Healthcare (NYSE: AMN) has ~20% travel nurse market share including its recently completed acquisition of Advanced Medical Personnel (AMPS) from Clearview Capital.
Travel Nurse Across America (TNAA) Gridiron Capital acquired TNAA in May 2016 and subsequently acquired Trinity Healthcare Staffing Group / Simpli Fi Managed Services in January 2017. Today, TNAA is a top-20 healthcare staffing company overall and the 10th-largest travel nurse staffing company in the U.S. with ~3% market share.
Health Carousel (privately held) Health Carousel is one of the nation's largest and fastest-growing healthcare companies. By the end of 2019, Health Carousel's rapid organic growth supplemented with strategic M&A will catapult the company into the top 10 among travel nurse staffing companies.
Segment 2: Allied Professionals
(~24% of total market)
Allied health agencies fill allied staffing needs, such as radiologists, pharmacists, therapists, medical assistants, diagnostic and lab technicians, on multi-week assignments. It is the second largest temporary healthcare staffing subsegment at $3.8 billion in annual revenues.
This segment is attractive to PE investors, but performance varies by specialty. Some specialists, including radiologists, are in strong demand, while others, like physical therapists in skilled nursing facilities, face uncertainty due to impending regulatory changes.
Example companies include:
Advanced Medical Personnel Services (AMPS) Publicly traded AMN Healthcare (NYSE: AMN) acquired AMPS, a diversified staffing provider with sizable Travel Nurse and School Therapy businesses, in June 2019 from PE firm Clearview Capital for $200 million.
Supplemental Health Care The Vistria Group acquired Supplemental Health Care in February 2016. Today, Supplemental is a top-10 healthcare staffing company overall, top-10 in Allied staffing and top 15 in Travel Nurse staffing.
Aureus Medical Group Aureus Medical is the largest subsidiary of staffing giant C&A Industries, a privately held company.
Sector 3: Locum Tenens (~23% of total market)
Locum Tenens agencies staff physicians for multi-week assignments. It is the third largest temporary healthcare staffing subsegment at $3.7 billion in annual revenues.
Driven by persistent physician shortages, Locum Tenens currently offers PE investors the highest profit margins and valuation multiples. This segment is less susceptible to market / economic cyclicality risk, and was the only segment that avoided revenue decline during the 2009-2010 recession.
Example companies include:
CHG Healthcare Leonard Green Partners & Ares acquired CHG in October 2012 for ~$1.2 billion. Today, CHG is the second largest healthcare staffing company overall (behind AMN Healthcare) with $1.3+ billion in revenue and ~10% market share.
Jackson Healthcare (privately held) Jackson Healthcare is the fourth largest healthcare staffing company with ~5% market share and $900 million in revenues. Roughly two-thirds of Jackson's revenue comes from Locum Tenens, making it the second-largest staffing company in this segment (behind CHG) with ~16% market share.
Medicus Healthcare Solutions Acquired by Beecken Petty O'Keefe in October 2018, Medicus is a top-15 healthcare staffing company overall and the #5 largest Locum Tenens staffing company with ~5% market share. The company plans to expand revenues by diversifying into tech-enable staffing solutions.
Sector 4: Per Diem (~21% of total market)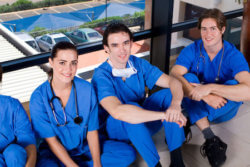 Per Diem agencies staff nurses to fill daily shifts at hospitals. Per Diem is the smallest of the four temporary healthcare staffing subsegments at $3.4 billion in annual revenues.
Historically the least active in terms of M&A activity, this segment is receiving more interest from PE firms who see an opportunity to improve margins through technological innovation and consolidation.
Example companies include:
Accountable Healthcare Staffing The Japanese conglomerate and holding company Mitsui & Co. acquired Accountable Care Staffing in July 2017. Mitsui had previously acquired The Delta Companies in February 2014 for ~$73 million. The combined business is now the 5th largest provider of Per Diem staffing with ~3% market share.
GrapeTree Medical Staffing Acquired by New Mainstream Capital in 2017, GrapeTree pioneered an innovative, tech-enabled, asset-light approach to the CNA market. This "virtual caregiver" model allows the Company to service providers across a dozen states from just a single location. Today, GrapeTree is a top-10 Per Diem provider with estimated revenues of ~$50+ million
Dedicated Nursing Associates (DNA) (privately held) DNA is a founder-owned business and a top-15 Per Diem provider with ~20 locations serving the Per Diem, Travel Nurse and Home Care markets. To diversify its service offerings and become more of a "one-stop shop" for all temporary staffing needs, DNA has expanded into Travel Nurse staffing, which now accounts for 25% – 30% of its total revenue.
The Consolidation Wave Builds
There are between 2,000 and 3,000 staffing companies in the United States. Most are small, independent agencies that rely on personal relationships for business referrals, and lack the operational and technological sophistication to scale. The staffing industry is ripe for consolidation.(9)
San Diego-based AMN Healthcare services dominates the sector with approximately 10% – 12% of the total healthcare staffing market.10 Overall, the top 5 staffing firms account for 34% market share. The top 10 have 45% market share and represent diverse ownership structures. Two are publicly traded (NYSE: AMN and NASDAQ: CCRN); one is a division of health system giant HCA (NYSE: HCA); three are PE-backed (CHG Healthcare, Medical Solutions, Supplemental Health Care); and four are privately held (Jackson Healthcare, Aya Healthcare, Maxim Healthcare Services and Aureus Medical Group).(11)
Based on our healthcare staffing tracker, PE firms have made 20+ platform investments within the temporary healthcare staffing sector since 2015.

2015: 4 (including AMPS, Medical Solutions, Healthcare Staffing Services, HCCA)
2016: 4 (including Supplemental Health Care, TNAA, Firstaff, MedPro)
2017: 7 (including AHSG, PharmaLogic, Medical Solutions, GHR, Accountable Healthcare Staffing, Cirrus, Grape Tree)
2018: 8 (including Chesapeake Medical, Planet Group, Emerald, CoreMedical Group, Aequor, Medicus, Guardian, HealthDrive)
2019: 3 (Onyx MD, Galen College of Nursing, AMPS) – all acquired by Strategics.
Consolidation varies by sector. Consolidation activity has been greatest within Locum staffing services where the top 5 companies now represent just over 70% of market share. The top-5 Travel Nurse staffing service companies have ~44% market share. The top-5 companies in Allied and Per Diem subsectors have only ~25% market share respectively.
The temporary staffing market contracted 30% during the last recession, from $11.5 billion in 2008 to $8.1 billion in 2010. Between 2010 and 2017, the market doubled to $16.2 billion, representing a CAGR of 8.9%. In 2018, growth slowed as the market expanded another 3.3% to reach $16.7 billion. According to SIA, the sector will grow ~4% in 2019(12) to $17.4 billion (see chart below).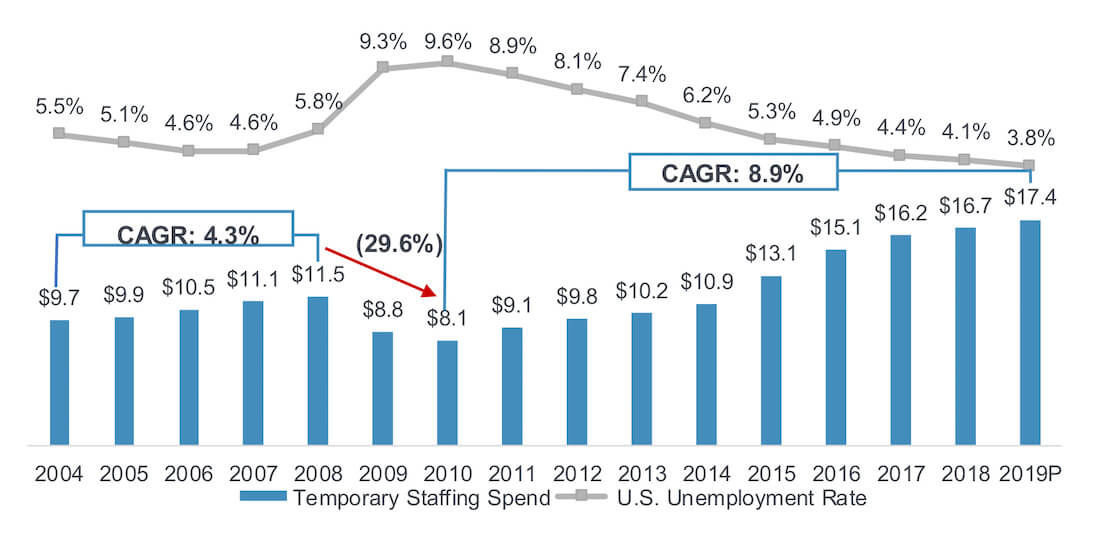 Consolidation Positioning Strategies

Sector valuations are relatively attractive because of the strong economy, tight labor supply and cheap debt. This increases the likelihood that healthcare staffing companies will pursue sale and/or recapitalization transactions in the next 12-24 months. Timing the right entry point in the economic cycle and anticipating the potential fallout from the next downturn are key considerations for PE investors evaluating sector opportunities.
Valuation multiples remain attractive, particularly for larger-sized companies (greater than $10 million in EBITDA) where multiples have grown to approximately 8.0x – 10.0x EBITDA.(13) In certain niche and rapidly growing subsectors, like school-based therapy, telepsych and ABA therapy for autistic children, multiples can achieve between 15x – 20x. Despite more modest multiples, smaller businesses can be lucrative acquisition targets since they can expand quickly on more efficient operating platforms.
Staffing companies still distinguish themselves through strong local market knowledge, close relationships with health system clients, and quality recruiters. Consolidation activities among acquirers will likely also incorporate one or more of the following strategies:
Business Segment Diversification
PE firms may seek diversification to smooth out cyclical trends among segments. Historically, Travel Nurse companies have been attractive but volatile acquisition targets. Allied Professionals and Locum Tenens are more resistant to economic downturns because they provide staffing outside acute care settings. Health Carousel's recent acquisition of Onyx MD added significant scale to its newest business segment and catapulting the company to the 13th largest in Locum Tenens.
Clinical Staff Specialization
In the temporary staffing labor market, mission-critical clinical professionals tend to fare better than traditional nurses, for example.(14) Clinical specialization was a key factor in HHS' sale to Thomas H. Lee Partners in September 2015.(15)
Technology / Data-Driven Platforms
Health systems increasingly want technology-enabled staffing solutions. Staffing companies that incorporate workflow operations and data-reporting capabilities into their business models can improve operating efficiency and offer insights into labor needs.
AMN acquired ShiftWife, a web-based healthcare workforce solution, in November 2013, and acquired Silversheet, a cloud-based credentialing process solution, in January 2019. Health Carousel acquired Lucidity, a platform that fills open physician shifts, in May 2019. Nomad Health, an online job marketplace connecting physicians, nurses, and medical facilities, raised a $12 million Series B round in February 2018.
Managed Services Programs (MSP)
Instead of using dozens or even hundreds of agencies to fill staffing needs, health systems increasingly contract with a single "hub" company. Though the MSP model is not new, it is gaining traction, particularly among large companies like AMN, Cross Country, Medical Solutions and Supplemental Health Care.
Over the past decade, AMN's MSP offering has grown from ~1% of revenue to ~51% of total revenues with 100+ clients. Cross Country's MSP portfolio spans 80+ clients. AMN and CCRN are examples of "hub" MSP providers that fill the lion's share of job openings (65%-70%).
International Reach
Staffing companies increasingly tap the international staffing market to provide highly-skilled temporary workers at competitive prices. Success depends on training foreign health workers to acclimate within American provider organizations.
Example companies include Health Carousel, Shearwater Health (acquired by WindRose Investors – f/k/a MTS Health Investors in December 2015), MedPro Staffing (acquired by Harren Equity Partners in December 2016), Guardian Healthcare Providers (acquired by Webster Equity Partners in October 2018 and currently a subsidiary of Epic Healthcare Staffing) and Avant Healthcare Professionals (acquired by privately-held Jackson Healthcare in January 2018).
Conclusion: Temporary Staffing Offers a Permanent Solution

The temporary healthcare staffing business, operating largely as it has for the past 50 years, remains fragmented and sub-optimized. Improving performance through consolidation, technology and economies of scale is essential for future success. This fragmentation will take time to eliminate, creating significant transaction "runway" for consolidators.
For health systems, temporary staffing solutions are becoming less temporary and more critical in managing labor costs proactively. As predictive operating models improve in accuracy, providers will increasingly favor flexible labor pools that align staffing with anticipated volumes.
Competitive advantage will flow to sector companies that meet providers' evolving staffing needs in the most efficient and cost-effective manner.
SOURCES
"US Healthcare Staffing Market Assessment 2019 Update" by Amy Chang, August 2018, Staffing Industry Assessments (SIA)
https://www.healthcarefinancenews.com/news/labor-budget-increases-staffing-shortages-loom-large-healthcare-executives-2019
"US Healthcare Staffing Market Assessment 2019 Update" by Amy Chang, August 2018, Staffing Industry Assessments (SIA)
According to SIA (based on 2017 reported data)
See slide 4 of SIA report (of the top 10 providers – 45% of market)
"US Healthcare Staffing Market Assessment 2019 Update" by Amy Chang, August 2018, Staffing Industry Assessments (SIA)
Cain Brothers estimates
https://www.prnewswire.com/news-releases/healthcare-staffing-services-llc-acquires-fastaff-travel-nursing-and-us-nursingcorporation-246574281.html