June 22, 2022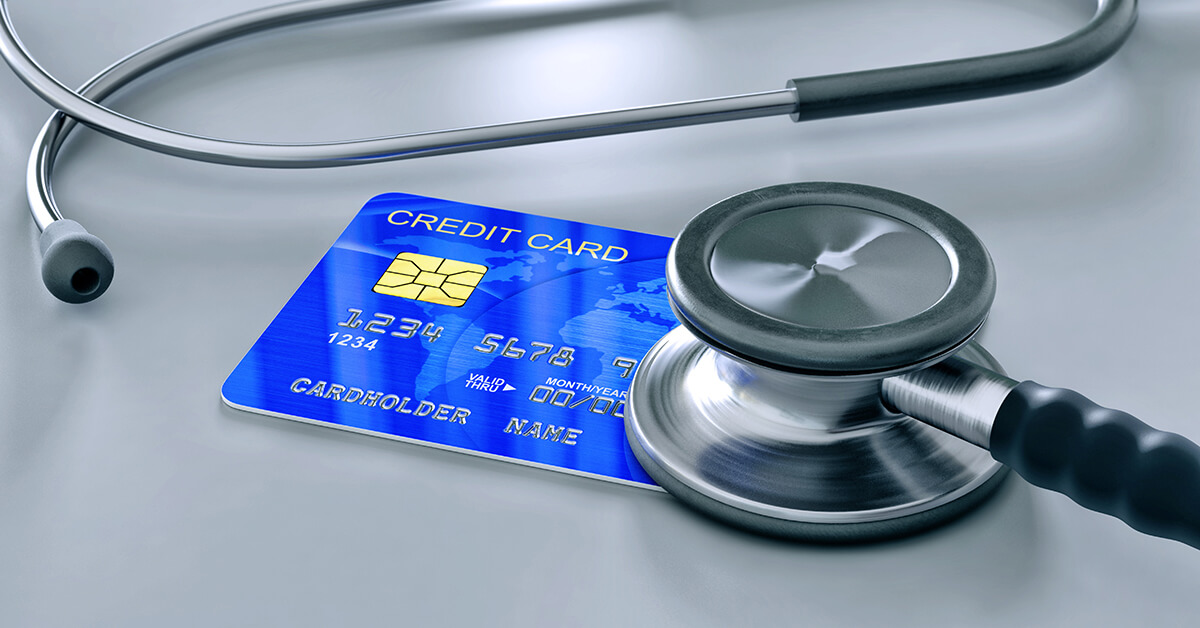 Credit Card Threats and Misaligned Healthcare Incentives
When we talk about the customer revolution in healthcare, we talk a lot about incentives. Aligning incentives between payers and providers. Incentivizing better outcomes for lower costs. Misaligned incentives. Incentivizing patients to avoid low-value care. Value-based insurance designs incentivize patients to use high-value care. Incentives to use in-network, not out-of-network providers.
Incentives are part of virtually every conversation we have about improving the healthcare delivery system for consumers. But, at least for me, those conversations are in the abstract when I talk about them or write about them. They're not about me or how I use the healthcare system.
But that changed a few weeks ago when I got an unsolicited letter from CapitalOne about one of my MasterCard credit cards.
The card is one of three credit cards I keep in my wallet. One is an American Express card that I rarely use. It's linked to my I-Pass electronic toll payment account. The second is a CapitalOne MasterCard, which we affectionately call our "family CapitalOne." That's the one we use for everything from gas to restaurants when we use a credit card. The third is a second CapitalOne Mastercard that we call my "work CapitalOne." That's the one I use exclusively for work-related expenses.
Like a lot of people, my work expenses over the past two years dropped because of the pandemic. Little or no business travel. Little or no conferences to attend. Little or no business lunches or dinner. About the only items on my work CapitalOne lately are interview transcription fees, fees to access research articles behind a paywall and charges for ink cartridges.
Then last month out of the blue I get this letter from CapitalOne. Here's the opening paragraph of the letter verbatim:
"We're writing to let you know about an upcoming account review scheduled for July 2022. Over the last several months, the highest balance on this account has been significantly lower than your credit limit. Because of this, your credit limit could be decreased following the review."
In other words, CapitalOne is threatening to lower my credit limit because I'm not charging enough.
I have a great credit score, but my immediate reaction was that I better start charging more. Then I realized how absurd the incentive was. CapitalOne is incentivizing me to charge more by potentially penalizing me by not letting me charge more.
First of all, running up a big monthly credit card bill that I may not be able to pay off in one chunk would not be responsible for me or my family. It's what we preach to our three children never to do. It's what personal finance experts tell everyone not to do.
Second of all, putting this in the context of social determinants of health, CapitalOne is incentivizing me to become financially insecure by not letting me borrow even more money. Put in other contexts:
It's like my local liquor store threatening to not sell me more than a six-pack of beer at a time unless I start buying more cases of beer.
It's like my local tobacco shop threatening to not sell me more than a pack of cigarettes at a time unless I start buying more cartons of cigarettes.
It's like my local casino threatening to reduce my credit limit at the craps table unless I start gambling more.
It's like my local gun shop threatening to not sell me as much ammunition unless I start shooting more bullets at things.
Now I get why healthcare is so screwed up. Everyone is incentivized to do the wrong things, and no one is incentivized to do the right things.
Thanks, CapitalOne! Go ahead and reduce the credit limit of one of your best customers. Pure genius.
Thanks for reading.