October 31, 2018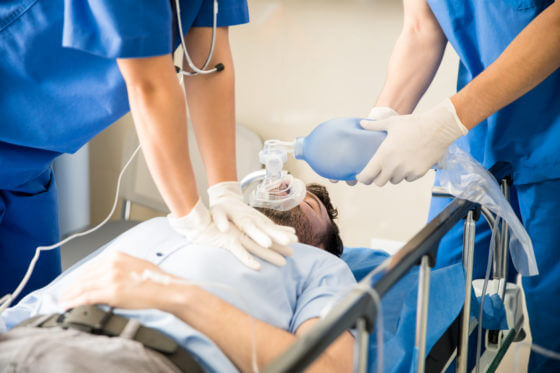 It's Commercial Health Plans That Are Keeping Fee-for-Service Alive
Far from pulling the plug on fee-for-service medicine, commercial health plans continue to give it CPR. A new report says well over half of commercial health plan payments to providers in 2017 were under FFS contracts.
The Health Care Payment Learning and Action Network, or LAN, released the report,  which is based on data from Medicare, three state Medicaid programs and 61 commercial health insurers. LAN is a public-private partnership launched by HHS in 2015 to track the progress of the industry's shift to value-based reimbursement models. The 15-page report, issued on Oct. 22, is LAN's third-annual VBR report card.
The group separates payments to providers into four buckets:
Traditional FFS or other legacy payments with no link to quality or value
FFS payments linked to quality or value like care coordination fees or pay-for-performance
Alternative payment models like shared savings, shared risk and bundled-payment schemes
APMs like population-based payments or global budget-based payments
LAN considers APMs in the third and fourth buckets to be true VBR models.
Overall, 34 percent of payments to providers in 2017 were through APMs, according to LAN's new report. That's up from 29 percent in 2016 and 23 percent in 2015. That's good.
On the other end of the spectrum, 41 percent of provider payments in 2017 were traditional or legacy FFS payments. That's down from 43 percent in 2016 and 62 percent in 2015. That's not as good.
The decelerating decline in FFS payments by payers to providers mirrors the conclusion of a 14-page report released in July by Quest Diagnostics, the Secaucus, N.J.-based clinical laboratory company. That report, based on a survey of 300 physicians and 151 health plan executives, said the transition to VBR has "stalled."
So who's opened the parachute on VBR? The LAN report suggests that it's commercial health plans.
Nearly 57 percent of payments made by commercial insurers to providers in 2017 were under FFS or other legacy reimbursement contracts, according to the report, which is the first of the three annual LAN reports to breakdown payments by carrier type (commercial, Medicaid, Medicare Advantage and Medicare FFS).  The percentage of commercial payments that were FFS was more than five times the percentage of Medicare payments to providers under FFS arrangements.
Only 28.3 percent of provider payments from private health plans were through APMs last year with only 1.7 percentage points of that coming through the most aggressive population-based or global budget-based reimbursement models.
LAN didn't explain the less than enthusiastic support of APMs by commercial health plans other than to say that the commercial health insurance market lacks uniformity, is fragmented, isn't publicly financed and typically lets Medicare go first when experimenting with new payment models.
Here's one possible explanation: Commercial health insurance carriers can make more money from FFS than they can from APMs right now. It's much easier and less noticeable to raise premiums a little and lower FFS payments a little to pump up profit margins—certainly a lot easier and cheaper than it is to mess with all those cost, quality and value metrics.
Let's see how much things change in next year's report from LAN.
Author
David Burda is a columnist for 4sight Health and news editor of 4sight Friday, our weekly newsletter. Follow Burda on Twitter @DavidRBurda and on LinkedIn. Read his bio here.