August 1, 2018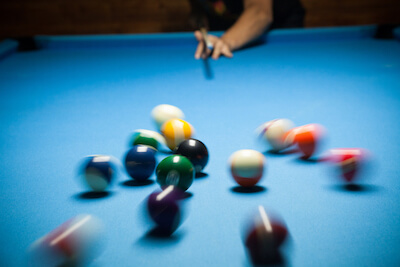 Kentucky HEALTH and Medicaid Work Requirements: A Behavioral Economics Lens Sheds Light
On Friday, June 29, near the zero hour, a federal judge ruled [1] that Kentucky's Medicaid waiver approved by the CMS could not go forward on Sunday, July 1 as planned. The waiver included work requirements, premiums, co-pays and other new rules largely pertaining to individuals who became eligible for Medicaid when Kentucky expanded Medicaid in 2014.
Judge James Boasberg found that "the (HHS) Secretary never adequately considered whether Kentucky HEALTH would in fact help the state furnish medical assistance to its citizens, a central objective of Medicaid. This signal omission renders his determination arbitrary and capricious."
Since then, there has been much chaos for Medicaid beneficiaries, providers and managed care plans. In addition, there have been many articles on the snowball effect this ruling could have on other states with pending waivers that include work requirements.
In America, every state is a lab for figuring out how to manage the high and growing costs of caring for their poorest, and often disabled, residents. Medicaid is jointly funded by the federal government and the states. While each state's Medicaid program can vary around eligibility and certain services, "1115 waivers" offer states opportunities to apply to the CMS for permission to experiment with alternative ways of meeting Medicaid objectives.
Kentucky became a bright star nationally back in 2013 when Governor Steve Beshear chose to expand Medicaid under the Affordable Care Act, along with many other states. The state set up a highly successful health insurance exchange known as KYNECT where approximately half a million newly eligible citizens could sign up for Medicaid coverage.
By most measures, Kentucky's Medicaid expansion produced positive results. [2] The uninsured rate in Kentucky dropped from 40% to under 7% in three years. Uncompensated care decreased dramatically. The healthcare sector experienced job growth. And taxpayers saved $100 million in the first 18 months following expansion.
In 2016, Governor Matt Bevin changed course drastically, first by closing KYNECT. Then, he applied for a CMS waiver that would allow Kentucky to make Medicaid benefits for the expansion population contingent on completion of 80 hours per month of "community engagement" activities. The state defined community engagement activities as paid work, training or community service, and would require Medicaid beneficiaries to document their hours in each activity. Further, some participants would have to earn "My Rewards" points for dental and vision benefits by completing wellness and community engagement activities; providers would only get reimbursed if members have sufficient points.
The program design includes many other requirements to stay enrolled, such as paying premiums. If beneficiaries in the expansion population don't comply with all the requirements, they can be locked out of coverage for up to 6 months. In its waiver application, the state estimated [3] that the combination of new requirements would reduce the Medicaid rolls by 100,000 people, about one-fifth of the 500,000 Kentuckians eligible under expansion.
Kentucky received national attention for its KYNECT success and now draws even more because of the striking policy reversal. While this story highlights the extreme policy differences between two governors, it also provides a valuable lesson in behavioral economics.
In Professor Richard Thaler's popular 2008 book, Nudge, for which he won the Nobel Prize in Economics in 2017, he articulates 6 principles of behavioral economics. [4]  The first principle states that government incentives should "benefit the population rather than stakeholders with vested interests." Another principle focuses on "choice architecture"; that is, structuring choices people have to achieve the intent of the incentives.
When KYNECT was launched in 2014, the goal was to enroll as many people as possible. The state conducted a wide advertising campaign, trained "navigators" to help individuals sign up on the site, and educated citizens [5] about their options. And it worked—in the first month over 100,000 people enrolled in health insurance through KYNECT, including Medicaid and other plans. [6]
Conversely, to discourage Kentuckians from signing up for health insurance, particularly Medicaid, KYNECT was dismantled in 2016. And the waiver was designed to make Medicaid benefits for some citizens contingent on complying with the plethora of new rules; in other words, the "choice architecture" was intended to lower enrollment, not encourage it.
Waivers are an important and powerful instrument for testing new ways of achieving Medicaid goals that should be encouraged. Although the waiver to test the Kentucky HEALTH model is off for now, the state plans to reapply. [7]
We will see what happens in our Medicaid lab in Kentucky as well as labs in other states that have applied for waivers. In the meantime, watch the "nudges" for clues about each state's goals for Medicaid. Once you start thinking with a behavioral economics mindset, you will see nudges everywhere.
SOURCES
[1] https://www.courier-journal.com/story/news/2018/06/29/judge-rejects-kentucky-matt-bevin-medicaid-work-rules/721247002/
[2]  https://www.cbpp.org/blog/assessing-kentuckys-pre-waiver-medicaid-expansion-success
[3] https://www.cbpp.org/research/health/kentucky-waiver-will-harm-medicaid-beneficiaries
[4] http://coolerinsights.com/2009/09/a-gentle-nudge-is-all-thats-needed/
[5] https://kyyouth.org/its-here-open-enrollment-for-kynect-kentuckys-health-insurance-marketplace-begins-today/
[6] https://www.courier-journal.com/story/news/local/2014/12/16/enrolled-kynect-plans/20503615/
[7] https://www.courier-journal.com/story/news/2018/07/19/bevin-reverse-medicaid-cuts-sources-say/801325002/