December 18, 2018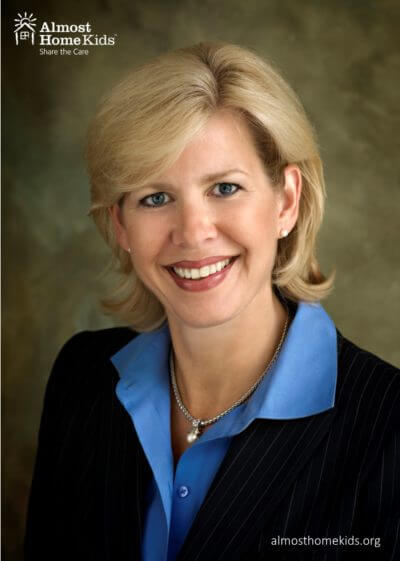 Market Corner Conversations: Deborah Grisko, President & Executive Director, Almost Home Kids
"At Almost Home Kids, our mission is to provide transitional care in a home-like setting to children with complicated health needs, training for their families and respite care." – Deborah Grisko, guest on Episode 14 of Market Corner Conversations. Debbie and Dave discuss the gap that Almost Home Kids fills for children who are medically fragile, and the amazing outcomes and huge cost savings AHK facilitates. Debbie's nursing career and experience as the parent of a son with Down Syndrome make her an outstanding advocate for getting children with the most medical complexities the care they need.
Transitional care is a a bridge between hospital and home for children who are clinically stable and ready for discharge from a hospital, but whose caregivers might not have all the training needed, or the social services ready that the child needs to move home safely. In 12-bed, home-like facilities, AHK gives these children and families wrap around care and training.
Approximately 3 million children in the U.S. have the medical complexity that would qualify for AHK services, and that population is growing 5% a year. The cost per day in a NICU is $3,000-4,000 a day, while care at AHK is $950 a day.
All Home Kids is a place where vulnerable children can get the right care at the right time for better health outcomes, at more reasonable costs.
Listen to all episodes of Market Corner Conversations