November 29, 2018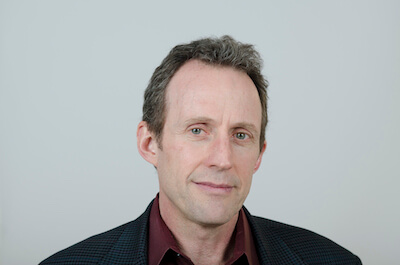 MARKET CORNER CONVERSATIONS: Jim Harding, Founder & CEO of MultiScale Health Networks
Jim Harding, Founder & CEO of MultiScale Health Networks, joins David Johnson for Episode 13 of Market Corner Conversations. Jim discusses how he applied his experience as a serial tech entrepreneur and collaboration within Providence St. Joseph Health to develop the next generation health data platform.
As VP of Technology at Amazon.com, Jim led the business unit that developed the technology platform and marketing channel for all 3rd-party resellers, so he knows how to disrupt industries with systems that benefit customers and sellers.
Jim shares why moving health data to the cloud is safe, expands the power of the data, and saves health systems money. In the cloud, AI and machine learning can leverage the strengths of top managers to guide all clinicians. Effective systems then push recommended actions to frontline caregivers. Listen to hear what Jim thinks about empowering clinicians.
Listen to all episodes of Market Corner Conversations