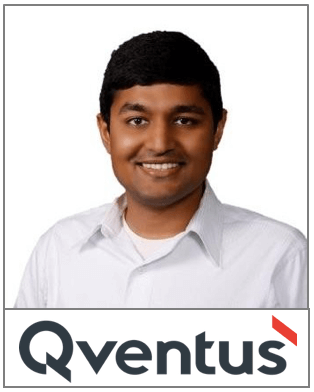 Mudit Garg, Founder & CEO of Qventus, joins David Johnson for Episode 12 of Market Corner Conversations. Mudit shares how he views the challenges clinicians push through to provide care data overload and what support they truly need.
Mudit and Dave talk about the parallels between the situation in healthcare and that of U.S. forces fighting in Iraq in the mid-2000s. Mudit and Dave are fans of  Team of Teams, a book written by  General Stanley McChrystal, and the architect of a new management and collaboration mindset. They think the shared consciousness that McChrystal created among troops is sorely needed in healthcare, and the data and communication systems that will the successful approach.
Click button below to listen on iTunes or Stitcher.