Cain Brothers House Calls Podcast: Win-Win Partnerships: Strategics and Sponsors Increasingly Team Up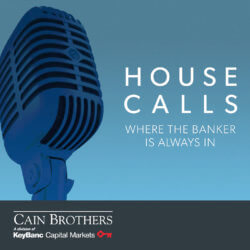 John Soden, Managing Director at Cain Brothers, a division of KeyBanc Capital Markets Inc., and David Johnson talk about a new breed of innovative partnerships between strategic buyers and private equity sponsors who join forces to execute complex win-win transactions. They discuss the structures of a variety of pioneering deals that have proven effective at achieving beneficial consolidation.
Read the full article here.