Shining a Light on the High Risks of Low-Value Care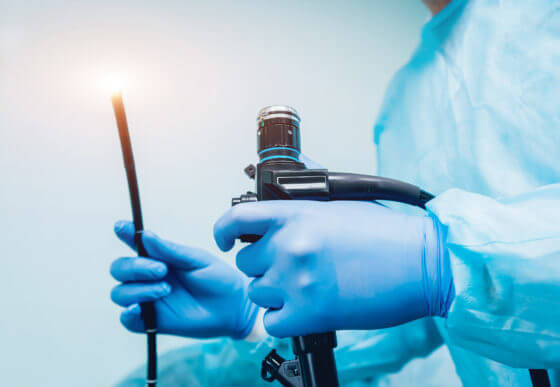 Low-value care doesn't just drive up healthcare costs without providing any discernable medical benefit to patients. It can kill you.
That's the takeaway and market lesson from the latest study on the serious problem of low-value care.
The new study, by researchers from the University of Sydney in Australia, ran in JAMA Internal Medicine. The researchers looked at 9,330 low-value medical procedures performed at 225 public hospitals in New South Wales in Australia from July 1, 2014, to June 30, 2017. The procedures were one of seven kinds, including:
Arthroscopic knee surgery for arthritis
Endoscopies for indigestion
Spinal fusions for lower back pain
Medical experts consider the services to be of low value because they don't offer better health benefits to patients than less risky recommended alternatives that typically are less invasive and less expensive.
The researchers then looked at the hospital-acquired complications, or HACs, of the patients who had the low-value procedures done at the hospitals. The 16 HACs that the researchers studied included:
Patient falls
Infections
Surgical complications
Unplanned admission to the intensive-care unit
Respiratory failure
Kidney failure
Overall, four of the seven low-value procedures had what the researchers considered high HAC rates. For example, 7.1 percent of the patients who had spinal fusions had something bad happen to them in the hospital during or after their procedure. The most common HAC for all the procedures was an infection. And patients who suffered an HAC stayed twice as long in the hospital.
"Patients admitted to hospital for procedures that are not likely to benefit them are suffering measurable physical harm," said Tim Badgery-Parker, the study's lead researcher, in an interview with MedicalResearch.com. "Low-value care is a patient safety issue, not just a matter of use of health resources. Patients who are offered these procedures need to ask about their individual expected benefits and potential harm."
The study brings new meaning to the adage: "If you don't want to get sick, don't go to the hospital."
The lesson for the U.S. healthcare system is clear. As long a fee-for-service medicine stays the dominant payment model in healthcare, you can't blame doctors and hospitals for ordering unnecessary tests and performing unnecessary procedures. They're following the money. They're also responding to demands of their customers—patients—who are convinced that they have a life-threatening medical issue until proven otherwise by a battery of diagnostic tests and interventions.
One solution to the problem is value-based insurance design, or VBID. VBID creates economic incentives for patients to use medical services that evidence shows produce the best results. Patients have little or no out-of-pocket costs for high-value care. An example might be no co-pays for patients for their blood pressure medicine. Patients would have high out-of-pocket costs for low-value care. An example might be paying 50 percent or more of the cost of an MRI for an uncomplicated headache.
You also could pay providers more for high-value care and less for low-value care. That's in addition to putting providers at risk for collecting really high co-payments from patients who insisted on having a low-value service. Talk about your economic disincentives.
Healthcare is a business like any other business. If you want doctors, hospitals and patients to do the right thing—in this case, avoiding low-value care that can hurt you—pay them to make smart choices.
Author
David Burda is a columnist for 4sight Health and news editor of 4sight Friday, our weekly newsletter. Follow Burda on Twitter @DavidRBurda and on LinkedIn. Read his bio here