November 9, 2021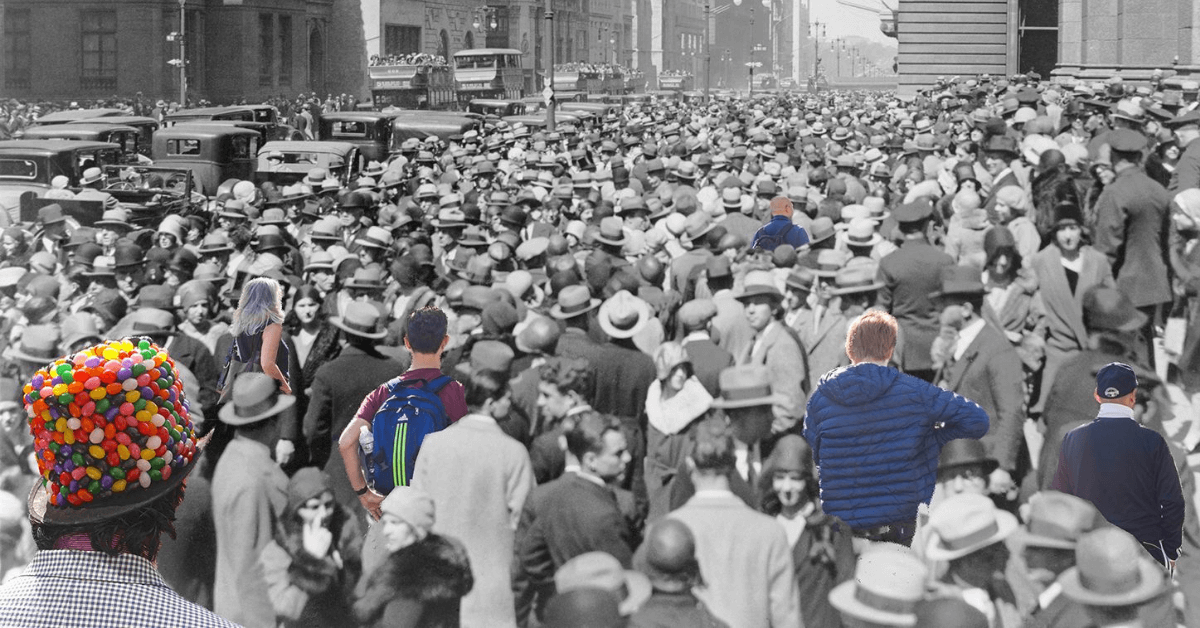 The Roaring '20s Then & Now: Insights on Healthcare's Post-Pandemic Future
In a March 1944 speech to the Royal College of Physicians, Winston Churchill paid tribute to Britain's doctors and linked the nation's destiny to the health of its citizens. In making these observations, Churchill further noted that "The longer you can look back [into history], the farther you can look forward [into the future]." Four years later, Britain instituted universal health insurance through the creation of the National Health Service.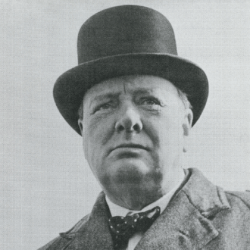 With these Churchillian connections to health, history and our collective future, let's "look back" a hundred years to the rollicking 1920s. Let's search for insights into how life and healthcare will unfold throughout the 2020s.
Today, for the first time in history, human beings must adapt to a rate of change beyond our natural capabilities. Weaving digital technologies into the fabric of daily life to ease adaptation, reduce stress and promote well-being is the challenge of our times. Big challenges require big solutions.
America in the 1920s was a place of big ideas, boundless energy, big personalities and big dreams. There were huge winners and losers. By the decade's end, it was hard to recognize or even remember the decade's humble origins. 1920s America has much to teach 2020s Americans about adapting to fast-paced and sometimes chaotic change.
Then and Now
The 1920s began in the immediate aftermath of World War I and the nation's worst-ever pandemic. The 1918-19 pandemic killed 625,000 Americans and as many as 50 million people worldwide. Weary of global war and disease, America entered the 1920s with a profound sense of loss and deep uncertainty regarding its future.
Long roiling beneath a sunny facade, America's contradictions, conflicts and restlessness burst forth and found expression. Efforts to resolve these tensions triggered a titanic wave of creativity, innovation, social conflict, dazzling technological advances and status-quo-busting dynamism.
The 1920s also became the decade when American medical education, research and clinical care standardized, professionalized and modernized. Breakthrough discoveries expanded medicine's healing powers.
Not surprisingly, this exuberant, freewheeling and tumultuous decade earned its own nickname, the Roaring 20s. Its byproducts launched America into the modern era. For better or worse, there was no turning back.
A century later, the U.S. is emerging from the grip of another massive pandemic. Living under COVID-19 has fundamentally changed the way people live, work and play. Virtual technologies have made remote connectivity easier and better.
During the 2020 pandemic, long-simmering tensions have exploded into the public arena. High-voltage rhetoric has politicized the national discourse on vital policy concerns. The center is not holding. Restless Americans confront an uncertain future. There is a desperate need for creative solutions.
Like the 1920s, there's no going back to our pre-pandemic existence even though the path forward is unclear. Nowhere is this truer than in medicine and healthcare. Reconciling the industry's inherent contractions is putting enormous pressure on incumbent business practices even as it creates opportunities for new business models that create value and promote health.
Mining the post-pandemic 1920s for insights deepens our understanding of the technological, economic and cultural forces reshaping America today as we emerge from the COVID-19 pandemic. It also provides a useful context for assessing how efforts to transform healthcare's calcified and counterproductive status quo will proceed.
All That Jazz
It took some time for 1920s America to recover from the twin cataclysms of war and pandemic disease. Once it did, the nation roared forward. America shifted from an agrarian to a manufacturing society, immigration transformed cities, women got the vote, organized crime flourished, and rising secularism triggered a fundamentalist response.
A booming economy propelled the nation into this high-flying new era. Novel forms of travel (airplanes), communication (radio), entertainment (cinema), design (art deco) and convenience (electrification, consumer goods) emerged. The old ways of doing things disappeared.
Cultural turmoil stimulated remarkable artistic expression in literature (Ernest Hemingway), painting (Pablo Picasso), theater (Eugene O'Neill) and movies (Marlena Dietrich). Babe Ruth, Charles Lindbergh, Charlie Chaplin and Gloria Swanson became cultural icons. Freud pioneered psychoanalysis. Physics embraced quantum mechanics. "Flappers" revolutionized fashion while drinking, smoking, dancing, voting and moving into the workplace.
In 1925, President Calvin Coolidge emphasized that "the business of America is business." So it was. Ford, Westinghouse, Sears and General Electric became household names. Cars were everywhere. Route 66 became the nation's first transcontinental highway. Skyscrapers stretched upward. The stock market soared. Progressive social reforms, including universal education and the 40-hour work week, empowered a growing middle class.
The 1920s signature creation was Jazz music. With African and ragtime roots, jazz epitomized and defined the Roaring 20s: its liberating freedoms, cultural tensions, complex rhythms and joi de vive. Jazz originated in New Orleans, spread north with the Great Black migration and triggered the "Harlem Renaissance." Legendary performers, including Louis Armstrong, Bessie Smith, Cab Calloway and Josephine Baker, spread jazz fever throughout the land.
Jazz captured the Roaring 20s vigor and laissez-faire spirit. Its few simple rules unleash individual creativity within a group/ensemble dynamic. Jazz is simultaneously simple and complex. Its controlled chaos incorporates conflicting musical styles that build toward harmonious resolutions. It is the perfect metaphor for that turbulent, transitional era.
Jazz is also a perfect metaphor for America's current turbulent, transitional period. Before returning to current day America, let's examine how medicine came of age during the 1920s.
Medicine's Golden Era
By the early 1900s, the United States had only a few elite medical enterprises that incorporated rigorous training, scientific research and clinical consistency into their operations. The most notable was the then-new Johns Hopkins School of Medicine (founded in 1893).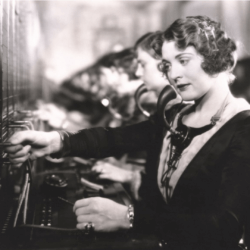 In contrast, most medical organizations were squalid, unregulated, clinically inadequate and staffed by quacks. With the support of the American Medical Association, the Carnegie Foundation engaged Abraham Flexner in 1908 to survey medical education in the U.S. and Canada. Flexner published his findings in 1910.
The Flexner Report revolutionized American medicine. It called for rigorous admission criteria, adherence to scientific protocols and state regulation of medical organizations. Few medical schools met Flexner's standards. He recommended closing more than 120 of the 150-plus medical schools then operating in the country.
Response to the Flexner Report was rapid and profound. Within four years, 31 states refused to license graduates from substandard medical schools. Within 10 years, almost a hundred medical schools closed or merged. Despite a fast-growing population, the number of U.S. medical students dropped from 28,000 in 1904 to just 14,000 in 1920.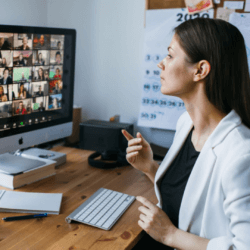 The Flexner Report also promoted the Johns Hopkins training model of medical education: two years of science education and two years of clinical training, followed by extensive residencies at teaching hospitals. Medical schools universally adopted the Hopkins model and operated within a tripartite mission (education, research and clinical practice) that emphasized the power of science and the necessity of academic freedom.
The broad adoption of the Hopkins model during the 1920s transformed American medicine. The decade witnessed breakthrough discoveries (penicillin, insulin, vitamins), dramatically reduced communicable diseases, advancing diagnostics and the dramatic expansion of public health departments. By the close of the decade, America had become the global leader in medical research and clinical care.
The tripartite academic model promulgated during the 1920s remains largely intact today. It's showing its age. Despite a century's worth of medical advances, the American healthcare system was unprepared and ill-equipped to address the COVID-19 pandemic.
COVID-19 exposed weaknesses in healthcare's supply chain, the inadequacy of the nation's public health infrastructure, the health risks of unchecked chronic disease and profound disparities in
access to healthcare services. The result was needless death and suffering.
COVID-19 Comes Calling
The COVID-19 pandemic brought America to a standstill. Addressing this viral threat challenged long-established cultural norms, raised fundamental questions regarding societal equity and justice, fed political and social polarization even as new technologies fundamentally redefined work, entertainment and human connection.
A Harvard Business School survey found that over 80% of Americans don't want to go back to the office full-time. They want less commuting and more flexible schedules. They love having the ability to change workplace locations with ease.
Working remotely creates the potential for greater social isolation but it also provides more opportunities for meaningful connections. It places greater importance on outcomes and less emphasis on process mechanics and maintaining appearances. "Busy work" disappears.
Like the 1920s, America confronts an uncertain future with changing organizational dynamics, awe-inspiring technologies and cultural turmoil. Jazz remains very popular. Its ability to honor both individuals and groups while resolving discordant elements is as relevant today as it was in the Roaring 20s.
In this sense, Jazz informs the personnel strategies companies are adopting to remain competitive as disruptive forces transform industries from the ground up. The most import lesson for the 2020s is that people are more important than ever. The challenge is giving individuals the skills and tools necessary to be high-performing professionals over long careers. Here's how.
Embrace machine-human collaboration: eliminate routine tasks; enhance human capabilities.
Inspire, don't manage employees.
Give employees agency to work on their terms toward mutually determined outcomes.
Enable, don't fight, work-life integration.
Explore creative work solutions (e.g., shift swapping) to achieve superior performance outcomes.
Emphasize well-being; encourage empathy and gratitude.
Support risk-taking.
Like jazz aficionados, highly skilled professionals are solo performers within highly attuned ensembles/teams. Passion drives their performances. Taking calculated risks supports professional growth. Resilience requires the ability to learn from and bounce back from failure.
Command and control management models no longer work. Today's professionals require work environments that enable them to manage their daily activities in ways that optimize both professional and personal outcomes. Genius loves company. Harmonious "resolutions" propel high-performing professionals to achieve greatness.
Healthcare at the COVID-19 Crossroads
Frontline healthcare professionals have battled COVID-19 for more than a year. Their heroism and selflessness have inspired the nation. Unfortunately, they often labored with inadequate resources and suffer from high stress/burnout levels. Going forward, health companies must take better care of their workers and give them more tools to manage their own health as well as the health of their patients.
The elimination of elective surgeries in March 2020 and relaxed regulatory barriers accelerated the adoption of digital and virtual technologies. Almost all medical visits moved to telemedicine platforms. In the process, the healthcare industry pivoted to become more decentralized, consumer-oriented and cost-effective. Hospital-at-home care proliferated.
Concurrently, breakthroughs in vaccine development and genomic underpinnings of health suggest medicine is on the precipice of systematic improvements in diagnoses, treatments and personalized wellness. Several virtual care, augmented intelligence, care management and consumer health companies gained marketshare and market clout. Some became unicorns with valuations great than $1 billion.
Despite these near-term advances, healthcare still largely operates in the same ways it did during the 1920s with hospital-centric care delivery, fee-for-service payment and fragmented service provision. Where does it go from here? There is a natural desire among many incumbents to return to pre-pandemic business practices.
Pursuing that strategic approach is highly risky. It assumes that American society will continue to pay premium prices for healthcare services that deliver sub-optimal outcomes and do little to prevent the spread of chronic disease. Changing consumer expectations, new competitors, value-based payment models and pro-market regulatory reforms place enormous economic pressure on status quo business models.
Relative to other industries, healthcare has been slower to adapt the disruptive digital technologies that reshape supply-demand dynamics by empowering consumers. Accordingly, healthcare incumbents can expect to experience disruptive change at an accelerated pace during the coming decade.
This digital imperative poses a massive challenge for health companies. Big challenges require big solutions. Successful healthcare leaders will position their organizations for both the post-COVID work environment and a post-COVID healthcare marketplace that rewards value-based, consumer-friendly service delivery.
Conclusion: Healthcare's Roaring 2020s
Healthcare isn't working. It's too expensive, fragmented and ineffective. It isn't addressing the nation's most compelling healthcare challenge, the exploding levels of chronic disease that are reducing lifespan, life quality and national productivity. The American people need and deserve better. They want better care options, more transparency, greater convenience and lower costs.
New business models are emerging to challenge status-quo practices and give consumers what they need, want and desire. 1920s-like turbulence will eliminate many legacy businesses. Companies that promote well-being through high value service provision will become market leaders. 2030 Healthcare will bear little resemblance to 2020 Healthcare.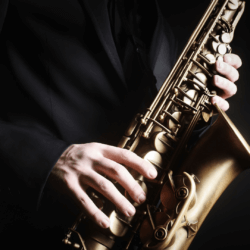 Everchanging, Jazz remains very popular. Its inherent conflicts resolve themselves in new and often surprising ways. In this sense, Jazz offers healthcare a formula for resolving its inherent conflicts by blending individual and team performance to create beautiful music.
This is an exciting and perilous time for healthcare professionals. Properly inspired, healthcare's people will lead industry transformation through the Roaring 2020s.