May 1, 2020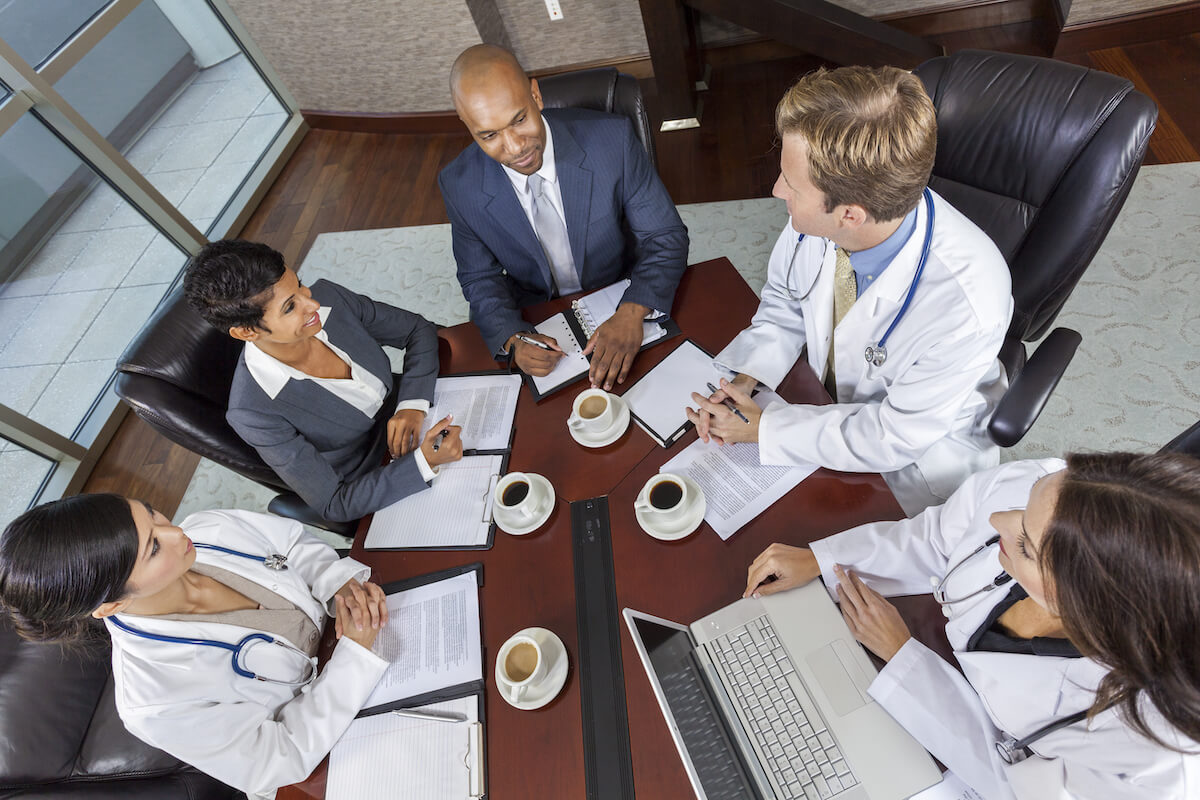 Healthcare's COVID-19 Echo Chamber
What consumers think of the healthcare system in the U.S. and what the system thinks of itself are two very different things. The COVID-19 outbreak has exposed just how deep that divide is. 
On April 23, NEJM Catalyst released the results of a survey of healthcare executives that found that most execs are patting themselves on the back for a job well done in response to the worst public health crisis in more than 100 years. 
About two weeks earlier, on April 10, NRC Health released the results of a survey of consumers that said most didn't think much of the health system's handling of the coronavirus pandemic. We opined on the meaning on the NRC Health's survey findings in a previous blog post, which you can read here. If you want to skip our opining, you can read and interpret the results yourself here. 
Back to the NEJM Catalyst survey. NEJM Catalyst asked 522 healthcare executives, clinical leaders and clinicians about how their respective provider organizations managed the COVID-19 outbreak in their communities. The respondents are all members of the NEJM Catalyst Insight Council. Without opining, here are the results:
87 percent said the response of their organization's leadership team to the outbreak has been "effective," "very effective" or "extremely effective"

85 percent said their organization's response to the outbreak in their local area and patient population has been "adequate," "very adequate" or "extremely adequate."

84 percent rated the quality of their internal COVID-19 communications with staff as "good," "very good" or "excellent"

71 percent said their organization has done "well," "very well" or "extremely well" in meeting the physical safety needs of their clinicians and medical staff treating COVID-19 patients

63 percent said their organizations were "prepared," "very prepared" or "extremely prepared" for COVID-19 when it first appeared in the local area and patient population
NEJM Catalyst describes its Insights Council as "a qualified group of U.S. executives, clinical leaders, and clinicians at organizations directly involved in health care delivery, who bring an expert perspective and set of experiences to the conversation about health care transformation. They are change agents who are both influential and knowledgeable."
You can download the results of the NEJM Catalyst survey here. 
At this point, you could probably write the rest of this blog post yourself. But if you're too busy, I'll do it for you and complete the thought.
With change agents like these, who needs PPE!
I admit I have no firsthand experience or knowledge of how my local hospital or the several academic medical centers within 30 miles of my house are managing the COVID-19 outbreak. I hope I never do. But, I do read the paper (I still get a newspaper). I do watch television (I have cable). I do listen to the radio (I have one in my car). And I follow social media (I do have access to the Internet.) 
What I read, watch, hear and follow doesn't jibe with what the NEJM Catalyst survey results say. It's closer to what consumers are saying. 
This is what's wrong with the healthcare system in the U.S. The system sees itself through its own eyes. It doesn't see itself through its customers' eyes. And that echo chamber is so thick and entrenched, not even a pandemic that's killing tens of thousands of people and hundreds if not thousands of healthcare workers has changed that. That's how far we have to go to get this thing turned around. That's why we need a customer revolution in healthcare. 
Stay home, stay safe, stay alive.
Thanks for reading.