March 25, 2019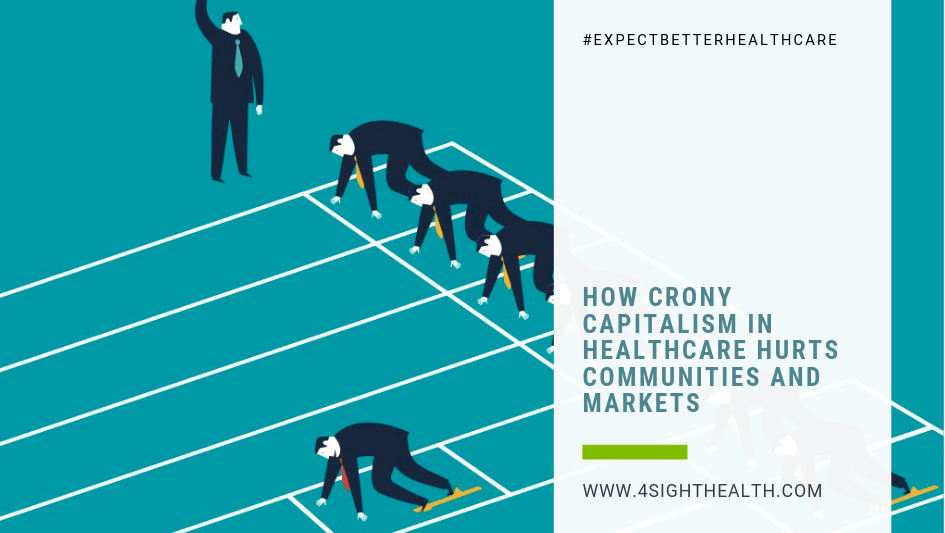 How Crony Capitalism in Healthcare Hurts Communities and Markets
Does "pro-business" equate to "pro-market"? Or is crony capitalism blurring the line in the healthcare industry? How can consumers tell if they are being treated fairly?
There are two types of healthcare in America: Superhero and Gotham Healthcare. Superhero Healthcare uses good initiatives to advance market-driven reform by rewarding innovative organizations that deliver better outcomes, lower costs and/or superior customer service. Gotham Healthcare uses bad initiatives that strengthen incumbents through regulatory manipulation, market concentration and/or lack of transparency to perpetuate the status quo system.
To make Superhero Healthcare stronger and remove Gotham Healthcare as the status quo, competitive and free markets need to be restored with regulation and enforcement to protect societal interests, encourage innovation and stimulate economic growth.
Consider the drug Acthar that treats infantile spasms, which is a rare disease that affects 2,000 babies annually in the U.S. One dosage cost $40 in 2001 and ballooned up to $40,000 in 2018 (a 100,000 percent increase). (1) The self-insured municipality of Rockford, Illinois spent almost spent almost $500,000 to treat two babies and had to reduce spending on law enforcement and firefighting to balance costs.
How did Acthar do this? They bought out their competition and took it off the market. Acthar was fined $100 million for this action, which is only one month of profits for Acthar's manufacturer, Mallinckrodt. (2)
This is not Superhero Healthcare. University of Chicago economist Luigi Zingales says, "There is not a well-understood distinction between being pro-business and pro-market. Business people like free markets until they get into a market; once they are in, they want to block entry to others. Pro-marketeers want free markets at all times. The more conservative pro-marketeers are fearful of criticizing business, because they assume they will be seen as criticizing the free market. But we need to stand up and criticize business when business is not helping the cause of the free market." Big businesses are blocking others with lobbying efforts in Washington, D.C. Take a look at the numbers, shown in million U.S. dollars.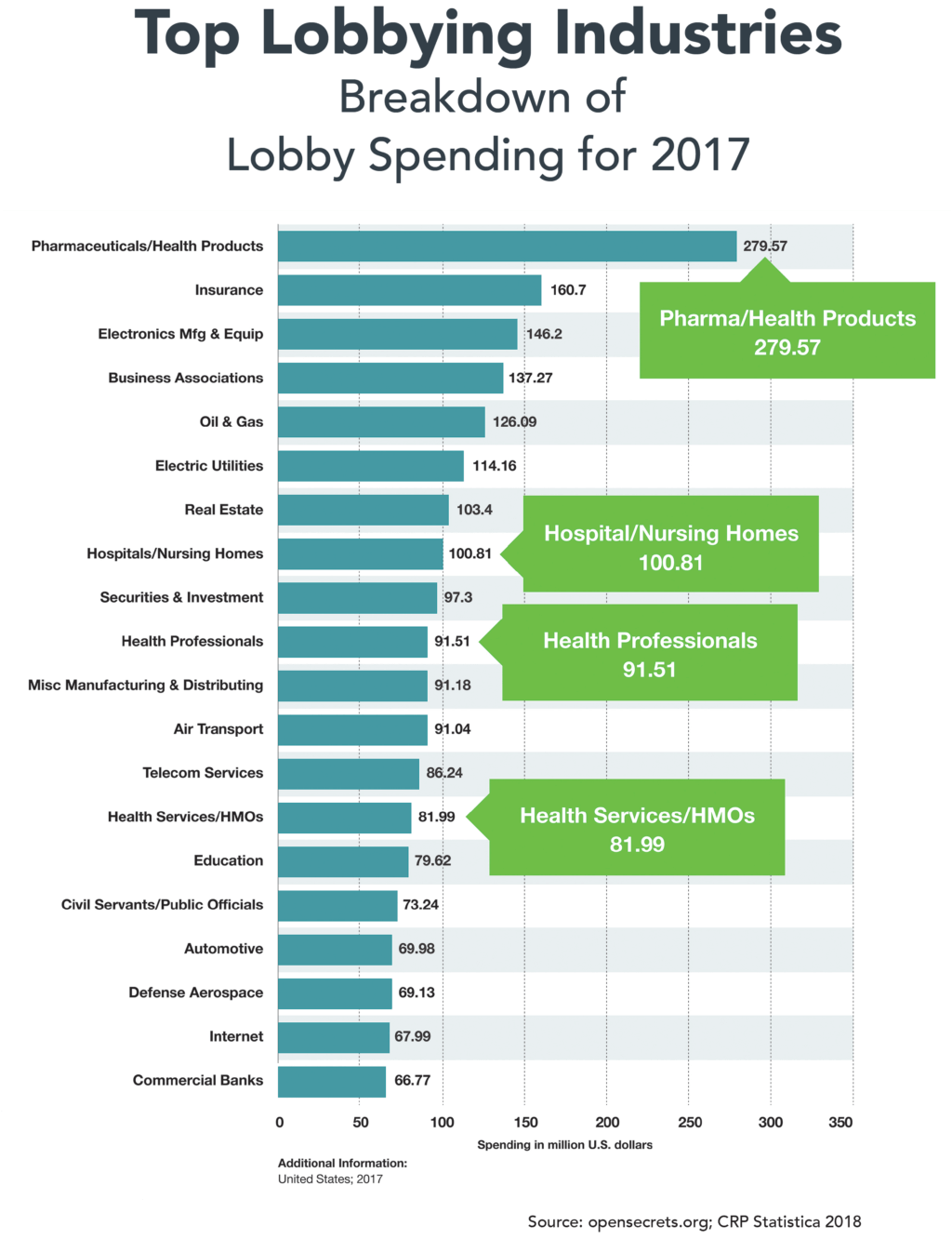 No other industry compares to the spending of the healthcare industry in lobbying efforts, but it does not have to be this way. The convergence of holistic care delivery with efficient, transparent markets will make healthcare pro-market. Superhero Healthcare supports level-field competition, transparency and accountability, sustains efficient markets and delivers value to consumers.
To displace Gotham Healthcare with Superhero Healthcare, successful companies will deliver the right care at the right time in the right place at the right price. They will focus on what patients and customers need, want and desire. Outcomes matter, customers count and value rules in Superhero Healthcare. For more information on this topic, please read the full Market Corner Commentary here.
https://www.cbsnews.com/news/the-problem-with-prescription-drug-prices/
https://www.bloomberg.com/gadfly/articles/2017-01-19/mallinckrodt-s-acthar-worries-aren-t-over