January 19, 2022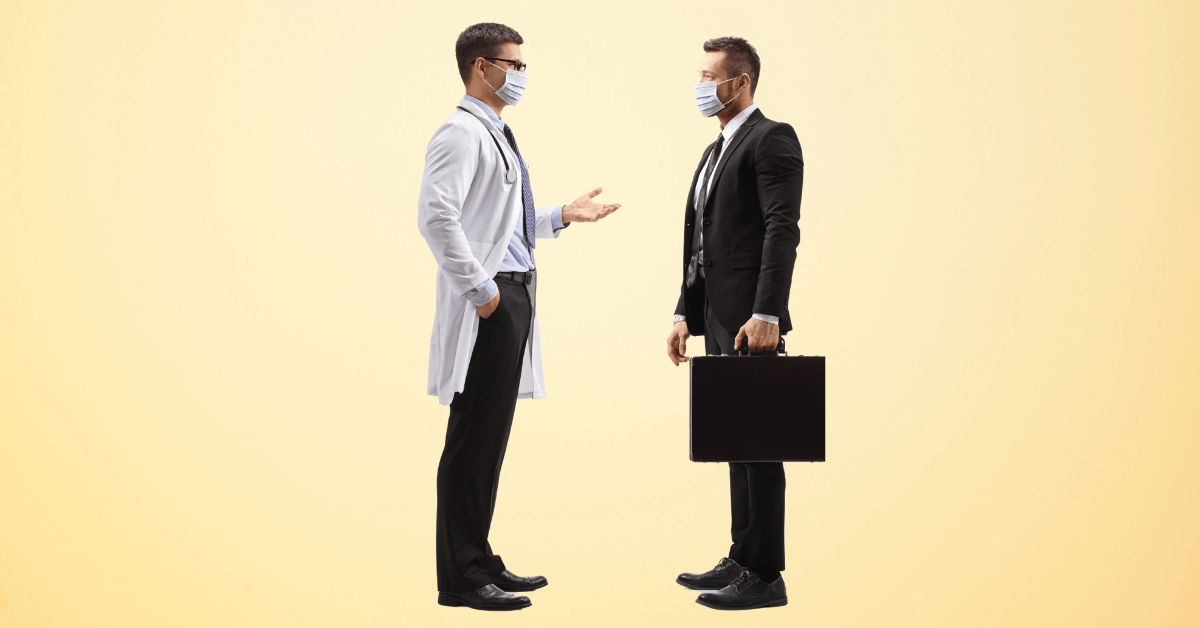 How the Other Half Lives: Selling to Hospitals and Health Systems
In this life, as a healthcare journalist, I'm usually writing about what providers and payers are doing or not doing to make the healthcare system work better for consumers. In my other life, as a healthcare ghostwriter, I'm often writing about products and services that their vendors claim will make it easier for providers and payers to serve their customers. 
I never cross the streams, as Egon Spengler warns in Ghostbusters, because I don't want life as I know it stopping instantaneously and every molecule in my body exploding at the speed of light. But I can honestly say I've learned more about how the healthcare system really works from being a ghostwriter than as a journalist. You see the system firsthand from the inside out rather than through all the sugar-coated filters cooked up by internal and external marketing, communications and public relations people.    
That why I found this little survey by the American Hospital Association so interesting. The AHA asked more than 400 vendors, which the AHA refers to as "health care solution providers," about how they plan to sell to hospitals and health systems in 2022. The AHA published the results of its "Becoming a Health Care Business Partner of Choice" survey in a three-page report, which you can download here. 
Overall, the COVID pandemic has made it harder for sellers to get through to buyers, according to the report. For example, more than 60 percent of the vendors said reaching their target audience/customer will be their biggest sales and marketing challenge this year with almost half of the respondents saying virtual interactions with buyers are less effective than face-to-face interactions. Kind of like what most patients say about virtual versus in-person office visits. 
The best way to get their foot in the door virtually or in person in 2022 will be via effective educational  tools and resources, which were cited by 54 percent of the respondents as their top sales strategy. And when they're in the door, the "most resonant" selling point with hospital buyers, per the respondents, will be demonstrating a strong return on investment in their product or service.
Also reflective of the pandemic, the respondents said "workforce concerns" are the issue that hospital buyers say they will need help with the most in 2022, cited by nearly 60 percent of the respondents. A little less than 40 percent cited "financial performance." 
What this rare public glimpse into what it's like trying to sell something to a hospital or health system demonstrates again is this: a hospital or health system is a business just like any other business in any other industry. They want things that will make their businesses better, and unless you can show them how quickly, effectively and credibly, they're not going to give you the time of day. 
Selling is selling.
Thanks for reading.