April 12, 2019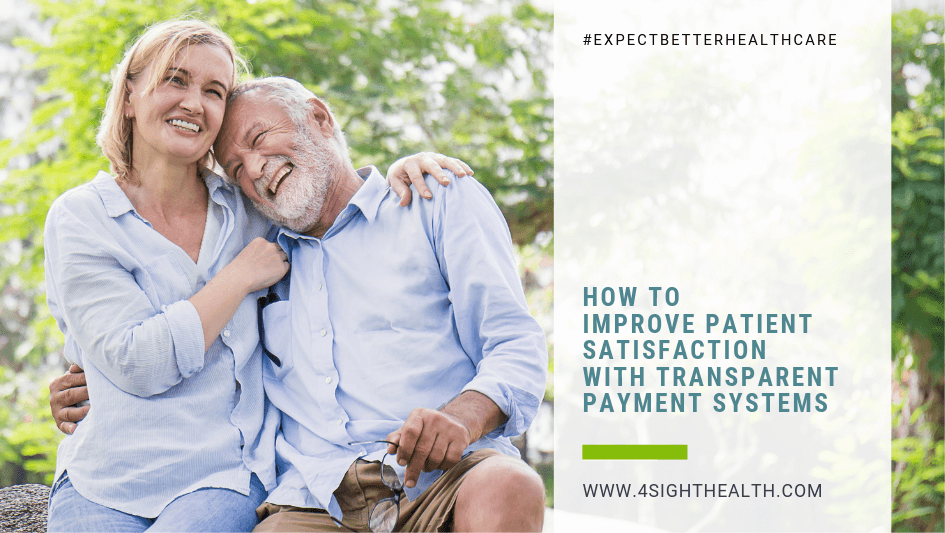 How to Improve Patient Satisfaction with Transparent Payment Systems
American healthcare patients are demanding more price transparency, affordable services and quality care. Why are they not receiving it? How can healthcare organizations listen to consumers and set themselves up for success and achieve patient loyalty?
Americans are used to Fee-For-Service (FFS) payments, but this is not the future of healthcare. To make customers happy and satisfied, healthcare organizations need to work patients to improve their payment experience.
Adapting to change is hard. Think about Queen Elizabeth in the 1950s. The people disapproved of the English Monarchy for its failure to see the potential in the people. Instead of using her authority to silence their perspectives, Queen Elizabeth listened to the people and adapted to the times. Previously, she forbade her sister Margaret to marry her divorced fiancé Peter Townsend. Now, she has invited divorced American Meghan Markle into the royal family as Prince Harry's wife. Change is hard, but necessary and achievable.
Many Americans can no longer afford healthcare and are afraid of the economic effects of getting ill. Since patients cannot compare costs of healthcare services before they receive them, they are stuck waiting around to see when and how much they will owe. Unexpected healthcare costs and lost income during treatment are the leading contributors to personal bankruptcy in America. (1) What if healthcare could ease patients' minds, reduce administrative tasks for physicians and increase revenue at the same time?
Advent Health (AH) and Simplee worked together to achieve this goal. Advent Health serves nearly 5 million+ patients annually and wanted to create an easy and transparent payment experience for their patients. They wanted to offer their customers the following features:
Self-Scheduling
Single, Enterprise-wide Bill
Mobile Scheduling
Self-service Pre-registration
Mobile Pre-service Payments
Patients are empowered to check-in and view service prices online before coming to their appointment, which saves time for clinicians. Advent Health also white-labeled a Simplee system to create flexible payment plans for patients to complete their purchases, which has resulted in an 85% repayment rate. Advent Health's revenue cycle experience now has a net promoter score of 40, compared to the average healthcare billing office score of 18. (2) Increased transparency and improved customer experience has resulted in higher returns and greater customer satisfaction. To create a successful healthcare payment program, organizations need to incorporate the following 5 elements:
Clear communications
Flexible payment scheduling
Convenient payment methods
Cost transparency
Easy to navigate payment mechanics (enabled by technology)
Just as Queen Elizabeth listened to the people and maintained success as a leader, healthcare organizations need to do the same. Healthcare is a business like any other. Organizations that bring patients into the decision making of healthcare processes will regain loyalty and longevity with patients. In the end, high-end value rules. For more information on this topic, please read the full Market Corner Commentary here.
[1] https://www.washingtonpost.com/blogs/post-partisan/wp/2018/03/26/the-truth-about-medical-bankruptcies/
[2] AdventHealth NPS based on 42,494 patient responses. Healthcare average from Longitudinal study of patient satisfaction with billing and payment experience by Connance (Consumer Impact Study, 5th annual, results published Aug 2014).