February 1, 2021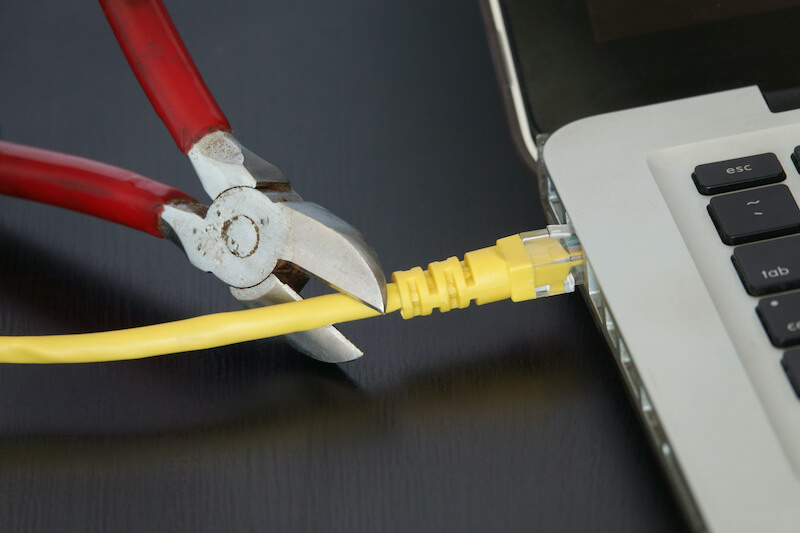 Interoperability Is in The Eye of the Patient Information Blocker
It's hard to believe we're still having this conversation, but here we are. Two new reports give conflicting accounts of how willing healthcare providers are to share patient information with providers who aren't part of their system or network.
Apparently, what a lot of providers say and what they do are two different things.
The first report comes from the College of Healthcare Information Management Executives, or CHIME, and KLAS Research, the healthcare technology ratings and rankings service. The four-page report, which you can download here, is called Trends in EMR Interoperability.
The CHIME-KLAS report is based on a survey conducted by KLAS from March through October 2020 of 210 provider organizations that said they were exchanging or attempting to exchange patient health data with another provider organization. That's according to Emily Paxman, senior director for analysis and consulting at KLAS.
Overall, the report gave the respondents good marks on interoperability. For example:
67 percent of the respondents said they "nearly always" or "often" have electronic access to patient information from another EHR system used by another provider
The respondents rated their EHR vendors a 7.2 on a scale of 9.0 for supporting patient data sharing with other EHR systems and providers
51 percent of the respondents said their EHR vendors "almost never" or "rarely" make interoperability harder
46 percent of the respondents cited patient record sharing as the top interoperability use case that needs EHR vendor attention within the next three years
The results prompted CHIME and KLAS to proclaim that "deep interoperability is progressing, with many organizations poised for significant progress in (the) coming years."
Meanwhile, the Journal of the American Medical Informatics Association published a study that suggests that the hearts of many EHR vendors and health systems aren't really into the interoperability thing.
The study, which you can download here, is based on a survey of 89 health information exchanges, or HIEs, by researchers from the medical schools at Vanderbilt and UCSF and HHS' Office of the National Coordinator for Health Information Technology.
The researchers asked the HIEs about the extent to which EHR vendors and health systems engage in information blocking, which the researchers defined as a practice that "is likely to interfere with, prevent, or materially discourage access, exchange, or use of electronic health information." Basically, it's deliberately doing the opposite of what interoperability is for.
The survey results painted a different picture of what's been happening in the market. For example:
55 percent of the respondents said EHR vendors "sometimes," "often" or "routinely" engage in information blocking
30 percent of the respondents said the same thing about health systems
36 percent of the respondents said the extent of information blocking varies by health system
32 percent of the respondents said the same thing about EHR vendors
The most common form of information blocking by health systems, according to the HIEs, was simply refusing to share patient information. Fifty-six percent of the HIEs said health systems "sometimes," "often" or "routinely" behave in that manner.
"Our survey data offer a broad view of the information blocking behaviors observed by HIEs and indicates that there is substantial information blocking activity across actors and types of behavior," the researchers said.
It's worth noting that HHS' regulations to stop information blocking don't' take effect until April 5, and the survey was done a year earlier. Still, it doesn't show EHR vendors and providers in a flattering light. It also shows why patients needed the regulations. Information blocking wasn't going to stop on its own.
If you'd like to learn more about why healthcare customers needed the regulations, please read "Interoperability Battle Lines: Data Freedom Fighters vs. Entrenched Data Blockers" on 4sighthealth.com.
Thanks for reading.
Stay home. Stay safe. Stay alive. The vaccine is coming. Really. Eventually.