Lactose Intolerance: Aaron Rodgers and the Cheese-Heavy American Diet
Wisconsin may never be the same. Green Bay Packers star quarterback announced this month that he has stopped eating dairy products to "get healthier." As Bart Simpson might observe, the State of Wisconsin is having a collective cow.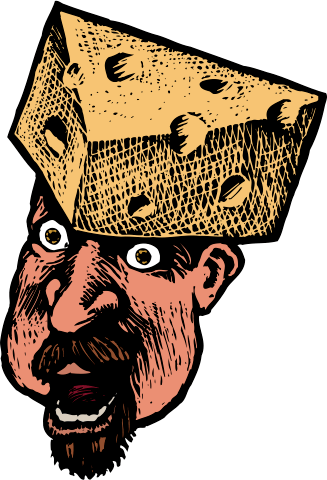 The Packers are the only publically-owned NFL team. Wisconsin is "The Dairy State." The Packers and dairy products are inextricably woven into the identity of Wisconsin residents. That's why Packers fans proudly call themselves "Cheeseheads."
This is a Nixon-goes-to-China moment. Nobody in Wisconsin expected one of their own to swear off dairy products. What's next? Ronald McDonald declaring he won't eat hamburgers!
Putting humor aside, the reaction to Aaron Rodger's decision to forego dairy illustrates the inherent tensions embedded in the American diet, the food industry's role in marketing unhealthy products and the U.S. government's complicity in promoting domestic agricultural products that negate its own nutritional standards for healthy eating.
Aaron "Freaking" Rodgers
In his 11-year career to date, Rodgers has won a Super Bowl and two Most Valuable Player trophies. He has the highest regular-season passer rating of any NFL quarterback in history and innumerable breath-taking, show-stopping highlights, including two ridiculous "Hail Mary" passes last season.
Since off-season surgery in January, the 32-year old Rodgers has eaten mostly vegetables with some fruit, chicken and meat, but no milk or cheese. He's lost 12 pounds, feels great and believes the new diet will extend his playing career. Here's how Rodgers describes his decision to become mostly vegan,
I've done a lot of research and talked with Adam Korzun, our nutritionist, and some other friends around the league about how I can extend my career and how I can be and feel healthier.
 Through your eating, you can reduce inflammation. Because if you do research, you learn the different foods you eat can actually increase the inflammation in your body — and especially in certain parts of your body.
Packer fans love Aaron Rodgers. On any given football Sunday in Green Bay, half the Packer fans in Lambeau Field appear to be wearing Rodgers #12 jersey. He may be the Packers most popular player ever.
But there's also grumbling in Packerland. Some "Cheeseheads" are noting that Rodgers comes from California and went to the University of California at Berkley for college. It's hard when the one you love cuts off the cheese.
In the Land of Milk and Cheese
 It's difficult to overstate the dairy industry's impact on Wisconsin's economy, culture and self-image. If Wisconsin were a country, it would be the world's fourth largest cheese producer after the United States, France and Germany. Wisconsin produces more cheese than either Italy or Switzerland.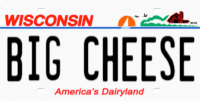 The dairy industry pumps over $40 billion annually into Wisconsin's economy. That's roughly $82,500 each minute.
Wisconsin's people revel in their dairy identity. A fast biking group from Wisconsin frequently passed my team as we peddled across Iowa during RAGBRAI (The Des Moines "Register's Great Bike Ride Across Iowa"). How did we know they were from Wisconsin? The backs of their biking jerseys taunted, "Smell Our Dairy Air."
Not surprisingly, the Wisconsin Milk Advertising Board did not respond favorably to Aaron Rodger's announcement of his new diet. It spends almost a million a year promoting dairy products to children.
Rather than applaud Rodgers for his weight loss and improved health, the Board issued a defensive and patronizing statement challenging the validity of his new diet. Here's an excerpt,
As some of the world's greatest Packer fans, the dairy farm families of Wisconsin are, of course, disappointed by this news. While we trust and respect Aaron Rodgers and his nutrition team, we stick by the USDA recommendation of three servings of dairy per day for anyone age 9 and older.
 Regarding inflammation, Aaron would be better off to continue to eat low-fat dairy products. The National Institutes (of) Health says there is no proof dairy causes inflammation in muscles and joints.
 How did it get to the point where Wisconsin's dairy industry felt the need to tarnish its favored son?
 Cheese Glorious Cheese!
 In 1976, Senator George McGovern investigated links between diet and coronary disease. Expert testimony identified dietary fat as the principal culprit and pushed Congress to recommend healthy carbs over fatty foods. So began America's embrace of low-fat diets.[1]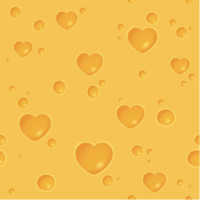 As dairy producers removed fat from milk, they accumulated enormous quantities of milk fat and sought alternative uses. Government-funded marketing campaigns like "Cheese, Glorious Cheese" came to the rescue.
In 1983, Congress established the National Dairy Promotion and Research Board (NDB) within the Department of Agriculture (USDA) to create "demand-building products" for the dairy industry. In 1995, NDB and the United Dairy Industry Association created Dairy Management Inc. (DMI) to "coordinate national and local dairy promotion programs."[2]
DMI receives most its funding from government-mandated taxes and government subsidies.[3] With continuous support from the Department of Agriculture, DMI works with industry to create and market new products in both the U.S. and overseas.
With sales slumping in 2009, DMI helped Domino's create new pizzas with forty percent more cheese and paid $12 million to market them. Domino's sales soared by double-digits as consumers devoured its cheesier pizzas. Each slice contained two-thirds of the Department of Agriculture's own recommended daily level of saturated fat.[4]
Marketing works. Egged on by government-funded advertising, tantalizing (and fat-laded) products, high-minded nutrition claims and clever slogans, Americans now consume record levels of cheese. In 2010, Americans gobbled up twenty-three pounds of cheese annually versus just eight in 1970.[5] Cheese has become our largest source of saturated fat. An ounce of cheese contains as much saturated fat as a glass of whole milk.
 The Government, Special Interests and Nutrition Guidelines
 The United States Department of Agriculture promotes American agricultural produce and generates national nutritional standards. Conflicts abound. Simultaneously hawking cheese and policing nutrition invite psychotherapy. It is impossible to promote healthy eating while subsidizing and promoting massive corn, sugar and dairy consumption.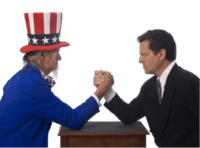 Government officials operate under tremendous pressure from industry advocates when setting national nutritional standards. Despite decades of effort by nutritional advocacy groups to limit sugar consumption, it wasn't this year that the Department of Agriculture set a daily sugar goal.
Even more discouraging, food companies influence the USDA's policy positions on nutritional standards. Schwan Food Company of Marshall, Minnesota is a privately held company with a lot of dough invested in frozen pizzas. With $3 billion in annual sales, Schwan supplies 70% of the pizza served in schools.[6]
Confronting proposed U.S.D.A. guidelines in 2011 that would eliminate frozen pizza from federally-subsidized school lunch programs, Schwan went to work. Together with the American Frozen Food Institute, Schwan spent $450,000 on lobbying to eliminate the proposed language governing pizza ingredients.[7]
Senator Amy Klobuchar of Minnesota is among the Senate's more liberal members and an ardent advocate for improved children's nutrition. She was an original sponsor of 2010 legislation that empowered the U.S.D.A. the power to tighten the nutritional rules for school lunches.
At the critical moment, Senator Klobuchar authored a letter to Secretary of Agriculture Tom Vilsack endorsing Schwan's position. Her letter contained language identical to that found in the Senate testimony of a Schwan executive two months earlier. In the end, the new guidelines recognize tomato sauce as a vegetable and millions of kids eat Schwan frozen pizza in subsidized school lunch programs every day. For her part, Senator Klobuchar said she supported the legislation "because she believes children should be served healthy foods."[8]
Cutting the Cheese
American society is losing its battles against unhealthy eating, obesity and chronic disease. Most chronic disease results from poor nutritional habits developed in childhood and sustained for decades. Once afflicted with chronic disease, most people feel powerless to make and sustain the healthier lifestyle choices that could reverse the disease.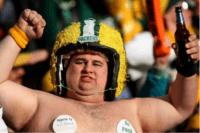 With conflicting governmental advice and strong dairy industry advocacy, it's extremely difficult for average Americans to find accurate health and wellness information. Here's where role models like Aaron Rodgers could make a huge difference.
From Milwaukee to Oshkosh to Green Bay, let's hope that legions of Aaron Rodgers-worshipping Packer fans follow his example. Just maybe, Aaron Rodgers is making it cool to be healthy and say "no" to excessive cheese consumption.
[1] http://www.npr.org/sections/thesalt/2014/03/28/295332576/why-we-got-fatter-during-the-fat-free-food-boom
[2] www.dairy.org/about-dmi/history
[3] http://www.nytimes.com/2010/11/07/us/07fat.html
[4] Ibid
[5] http://cspinet.org/new/pdf/changing_american_diet_13.pdf
[6] http://www.mprnews.org/story/2011/11/18/schwan-foods-pizza-as-vegetable-minnesota-delegation
[7] Ibid.
[8] http://www.mprnews.org/story/2011/11/18/schwan-foods-pizza-as-vegetable-minnesota-delegation