November 4, 2020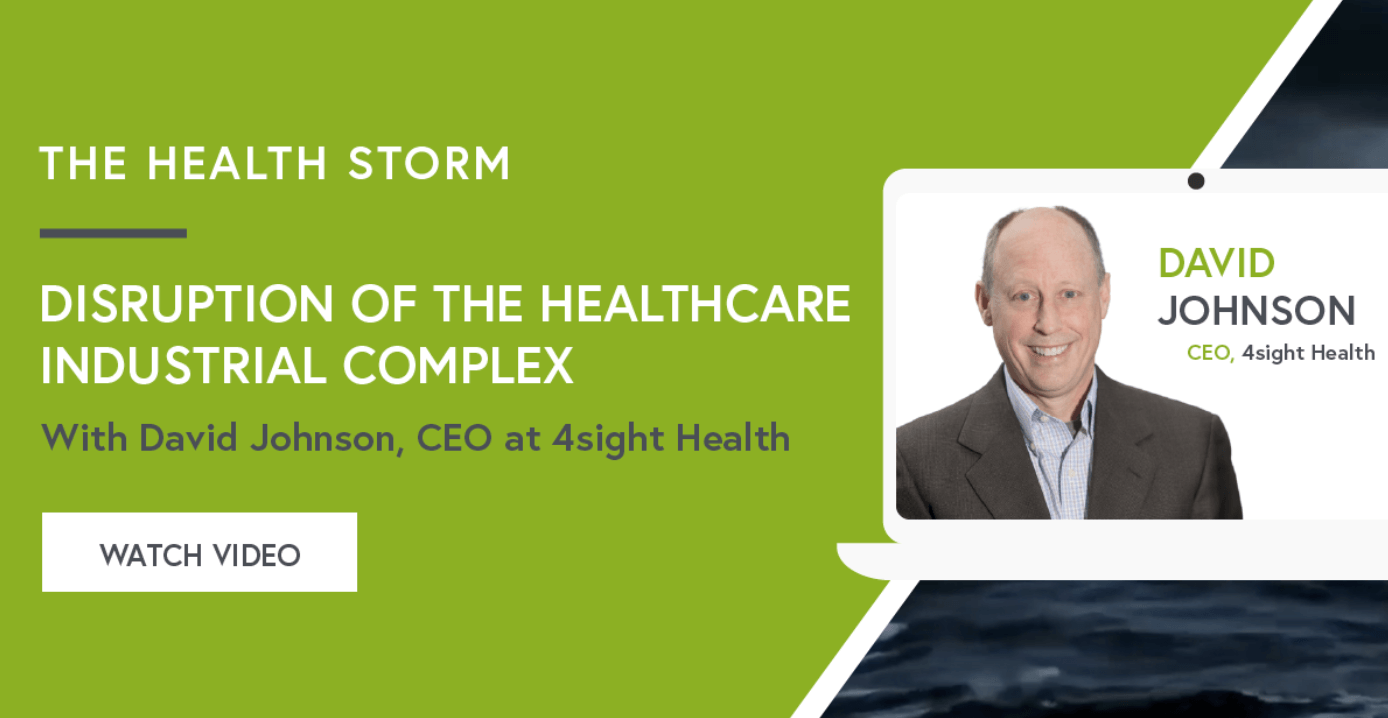 Podcast Interview: Disruption of the Healthcare Industrial Complex®
Watch the interview here.
Which strategies can drive change and lead to the rise of a consumer-centric health system in the U.S.? Vic Gatto, CEO of Jumpstart Health Investors, and David Johnson, CEO of 4sight Health, discuss this during an episode of The Health Storm vlog series. They analyze the need for disruption of the Healthcare Industrial Complex® and detail three ideas every small healthcare company needs to understand:
The Four Forces Driving Healthcare Disruption
How To Monitor Innovations through Learning Partnerships
The Right Market Timing
Come for the knowledge, stay for the references to 90s era powerhouse rappers.
Watch the interview here.