November 4, 2015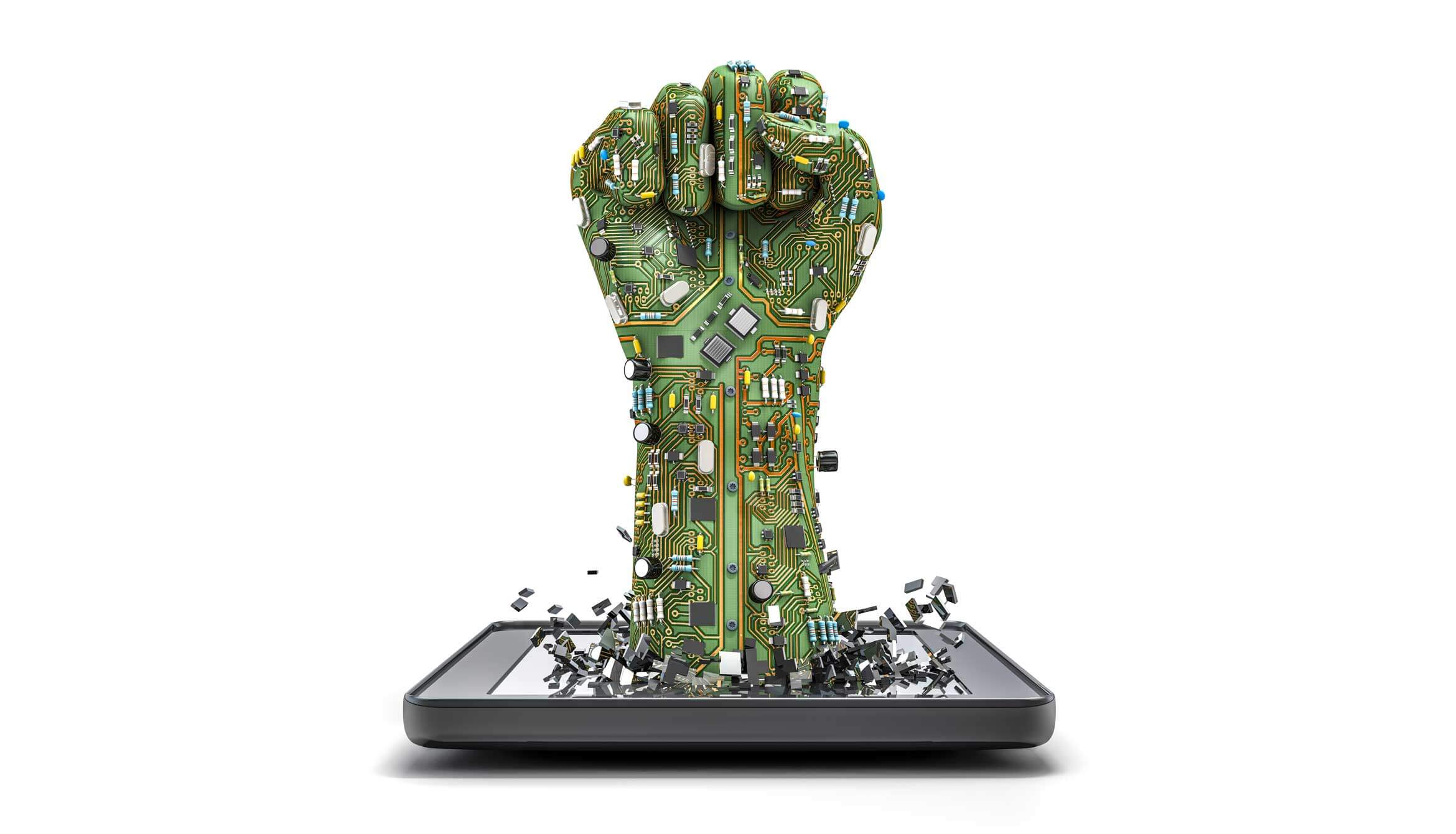 Righteous Analytics: Right Data. Right Time. Right Way
Market Corner Commentary for November 4, 2015- Righteous Analytics: Right Data. Right Time. Right Way
Technology is on the cusp of channeling diagnosis and treatment toward best outcomes at lowest costs. The emergence of unbelievably powerful cognitive computing platforms makes this possible.  Like all technological advances, cognitive computing has great promise, disruptive application and the potential for misuse. Cognitive computing will become "righteous" when medicine harnesses its power to keep people healthy, intervene with precision and eliminate unnecessary costs.
The New Age of Computational Reasoning
Tech guru Michael Fertik, co-author of The Reputation Economy and founder of Reputation.com, uses the acronym "DAMM" (Decisions Almost Made by Machines) to describe how cognitive computing reshapes human decision-making. In Fertik's view, the convergence of the following three forces unleashes cognitive computing's power:
Big Search: in the DAMM world, the quantity of structured and unstructured data is swelling at an astonishing rate. A 2011 CSC report estimates the 2020 data universe will be 35 zetabytes (don't ask), an amount 44 times greater than in 2009. Search algorithms find targeted data/knowledge within massive data sets almost instantaneously.
Big Storage: for the first time in human history, it is cheaper to keep than delete data. Storing "Big Data" is essentially free. Nothing disappears and everything is searchable.
Big Analytics: the ecosystem's final piece is the emergence of powerful analytic platforms that collate, assess, interpret and visualize data. Big Analytics brings meaning to unstructured Big Data, such as physician notes. It re-assembles data/knowledge in ways that foster informed decision-making.
Here's the bottom line. Powerful search engines curate data/knowledge. Big Analytics employs "choice architecture" to evaluate and rank inputs. Results shape decision-making.
For example, Big Analytics can assess thousands of job applicants using multiple sources (including social media) to narrow candidate selection. Aided by machines, managers make the final decisions. This is DAMM in action. In the future, every institution, person, service and product will receive machine-based performance scores. These "scorecards" will guide human human decision-making.
Big Analytics is bringing equivalent scorecards to medicine. Machine-driven algorithms rank every clinician, institution and procedure. Customers increasingly make healthcare purchasing decisions based on these performance rankings. Companies that earn superior scores gain market share. The machine-driven selection process eliminates under-performing providers, usually without their knowledge.
Little Data Before Big Data
Data without definition creates noise. Big Data without definition creates sonic booms. Excelling in a Big Data marketplace requires companies to separate "signals" from noise.  Getting "Little Data" right is the essential first step. Little Data are the numbers, metrics and statistics necessary to understand and improve operations.Even if the light is better, a manager cannot find "lost keys" under a streetlamp if they aren't there. Big Analytics cannot be insightful without meaningful Little Data.
Health systems have meaningful "Little Data" for assessing performance under fee-for-service payment. Occupancy percentage, payor mix, surgical procedures and average length of stay provide accurate performance snapshots.  By contrast, health systems have rudimentary Little Data for assessing value-based performance. This must change. Outcomes, quality, costs and customer experience will differentiate winning companies in post-reform healthcare.
Applying Big Analytics to fee-for-service metrics muddles rather than clarifies value-based decision-making. Getting value-based "Little Data" right is vital for unlocking computational medicine's potential.
Mission Clarity Drives Performance Improvement
The emergence of Big Analytics offers enormous potential for improving organizational decision-making.  No industry needs enhanced decision-making tools more than healthcare. Delivering the right care at the right time requires sophisticated care protocols informed by personalized health data from multiple sources.
Meaningful performance improvement begins with mission clarity and leadership. Data, metrics and solutions follow. Health companies that embrace value-based delivery can transform entrenched business practices.  Properly focused, Big Analytics liberates companies. Powerful software drives performance improvement toward better outcomes and lower costs. I serve as an advisor for two companies, MultiScale and GaussSoft, that use Big Analytics to enhance decision-making and turbocharge performance.
Launched in 2013, MultiScale Health Networks is a joint-venture with Providence Health & Services.  According to its founder, Jim Harding, MultiScale is operating in "stealth mode" within Providence to deliver better outcomes.  MultiScale is creating an Amazon-scale, Big Analytics application and data platform.  It uses historical care data and retrospective analysis to guide prospective medical decision-making and optimize care efficiency.
That "giant sucking sound" you don't hear is MultiScale's machine-based learning platform absorbing vast quantities of healthcare information and knowledge from all relevant data sources.  MultiScale combines real-time, event-driven analytics with clinical expertise to deliver superior outcomes through enhanced workflow and process optimization.
Early successes include advances in neurology, cardiology, and emergency/operating room efficiency. MultiScale designs effective, user-friendly point-of-care decision tools.  MultiScale is DAMM in action.   In contrast to centralized EMR solutions, MultiScale's decentralized and distributive platform constantly improves its treatment algorithms as its knowledge universe expands.
Healthcare delivery is personal, complex and idiosyncratic.  It's breathtaking to consider how much better medical decision-making will become when medical professionals combine their expertise with transformative decision-support technology.
MultiScale is leading the way.  Jim Harding believes the right time for the right data in healthcare delivery is right now.
While MultiScale uses Big Analytics to generate superior care outcomes, GaussSoft uses Big Analytics to increase organizational understanding of costs, resources and performance.
Under fee-for-service reimbursement, costs are a secondary consideration. In essence, complex reimbursement formularies include expense allocations. Hospitals and doctors optimize treatment payment, not treatment efficiency. It hasn't paid to be cost-conscious.  When measuring costs, almost all hospitals employ allocation methodologies that homogenize expenses and obscure precise performance measurement. Employing proven costing methodologies, notably Time-Driven Activity-Based Costing (TDABC), has been too complex, too time-consuming and too expensive. Until now.
GaussSoft employs Big Analytics to implement TDABC through "natural flow costing" (NFC).  GaussSoft's technology can measure millions of "objects" (products and services) at increasingly granular levels of analysis – as many levels as necessary to replicate actual expenditure patterns.  By contrast, almost all other TDABC solutions account for a fraction of a million objects and only three-to-four levels of analysis.
NFC uses existing data sources, so implementation is faster and less expensive.  To enhance its effectiveness, GaussSoft employs powerful data visualization tools to illuminate resource utilization, operating efficiency and relative profitability.
Like MultiScale, GaussSoft is DAMM in action.  Through Big Analytics, it enables front-line managers to make superior resource allocation decisions. The results: better care outcomes, higher quality, lower costs and greater profitability.
Righteous Analytics
 For all its promise, machine-based learning is purely computational.  Computers process 1s and 0s in search of statistically-significant correlations.  These correlations become the basis for probability-adjusted predictions that are increasingly accurate and insightful.
However, correlation is not causation. Measurement has embedded error. Aided by machine-driven analytics, human judgment remains essential to advanced decision-making.
The most important human inputs for computing platforms are organizational mission, vision, outcomes and objectives. This is not a new idea. In the 1500s, Martin Luther observed the following,
"People must have righteous principals in the first, and then they will not fail to perform virtuous actions."
What is true for people is also true for organizations. The righteous first principles in healthcare are best outcomes, lowest costs, highest quality and customer-centric service.
Big and Righteous Analytics will deliver the right data at the right time in the right way to healthcare decision-makers when their organizations embrace value-based care.