April 19, 2022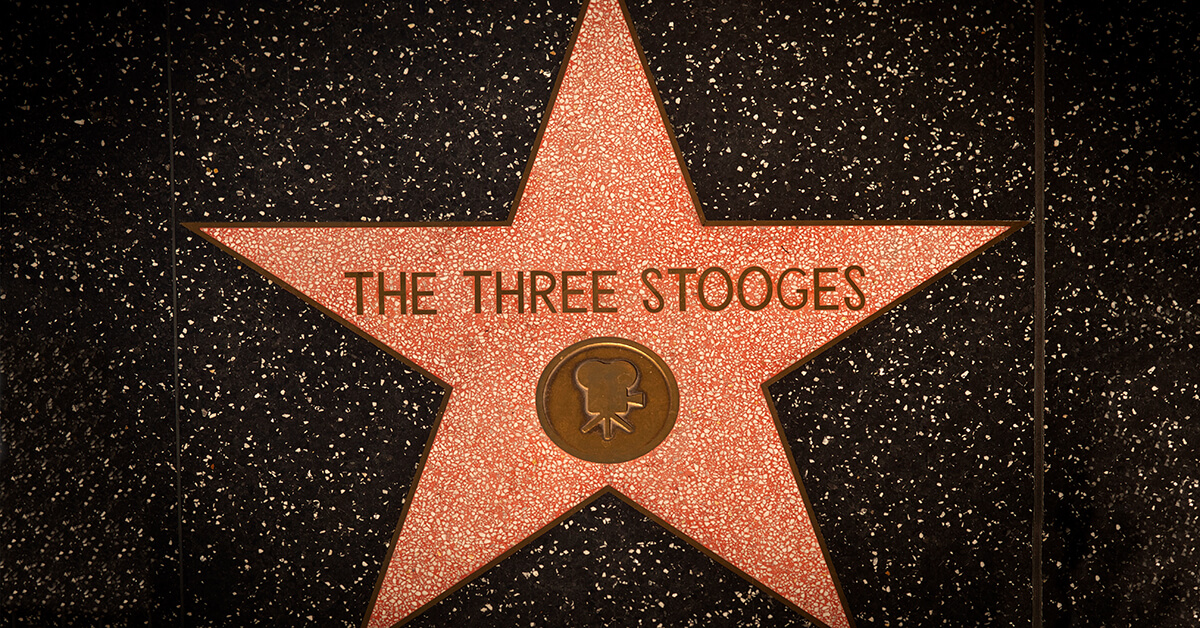 Stooges, Joint Pain, Digital Clinics and This Month's Song
Starting in 1934, the Three Stooges (Moe Howard, Larry Fine and Curley Howard) began making short films for Columbia Pictures. Their films ran incessantly as TV reruns in the 1970s. Much to our parents' chagrin, my junior-high friends and I watched and imitated the Stooges incessantly. Don't ask me about Niagara Falls. "Slowly I step…"
In "Uncivil Warriors," filmed in 1935, the Stooges infiltrate Confederate lines as Lieutenant Duck, Captain Dodge and Major Hyde. Duck, Dodge and Hyde befriend Colonel Butts, the division commander, and gain valuable intelligence even as suspicions grow that they may be Union spies.
Under intense questioning from Major "Bloodhound" Philibert, Larry (Lieutenant Duck) spasms and announces he must attend to his weak back. Sensing deception, Philibert cagily asks Duck, "How long have you had a weak back?" Duck responds, "About a week back." Classic teenage humor.
I still find this Stooges exchange funny. Weak backs and other musculoskeletal injuries, however, are not laughing matters. Half of Americans live with joint pain. MSK conditions are the leading cause of employee absences and disability claims.
For vast numbers of people, musculoskeletal pain and injuries can become debilitating. Low-cost clinics (virtual and/or in-person) can cure most MSK conditions. However, these therapies aren't always available, or consumers are unaware of them. Instead, too many Americans seek relief in unnecessary surgeries or pain treatments.
In response to this profound and growing market need, numerous companies have entered the digital MSK marketplace. The most notable is Hinge Health, which raised $600 million in 2021 on a valuation of $6.2 billion.
These MSK companies are growing fast, delivering great outcomes and gaining market share. They offer low-cost, easily-accessible clinical services supported by wearable devices and expert coaching. Consumers love the convenience and the results. Not surprisingly, their net promoter scores are off the charts.
MSK's dynamism led to this month's 4sight Health song, a parody of Carly Simon's 1974 classic "I Haven't Got Time for the Pain." With apologies to Simon, "I Haven't Got Time for Back Pain" pays tribute to the growing market for digital musculoskeletal (MSK) clinics.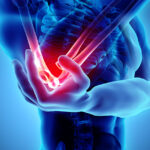 The phrase "musculoskeletal health" was too difficult to incorporate into song lyrics. Instead, we substituted "full body care" to represent the digital MSK therapies that bring joint-pain relief to millions. Expect digital MSK clinics to evolve and expand as more consumers experience their care and spread the word.
With typical hilarity, the Stooges often played physicians in their skits. Given their slapstick humor, Moe, Larry and Curley often injured themselves and sought treatment. In current times, Dr. Howard, Dr. Fine and Dr. Howard would first treat their "weak backs" and numerous other ailments at digital MSK clinics.
Wearing his signature red polo shirt with the green Customer Revolution fist over his left shoulder, 4sight Health's resident troubadour John Zam the Piano Man performs "I Haven't Got Time for Back Pain" with typical grace and flair. The song debuted, appropriately so, at the OrthoForum 2022 Annual Conference on March 4th in Orlando, Florida. You can experience it here. Enjoy!
Read all dispatches from Dave Johnson here. Check out all the 4sight Health songs here.