March 8, 2023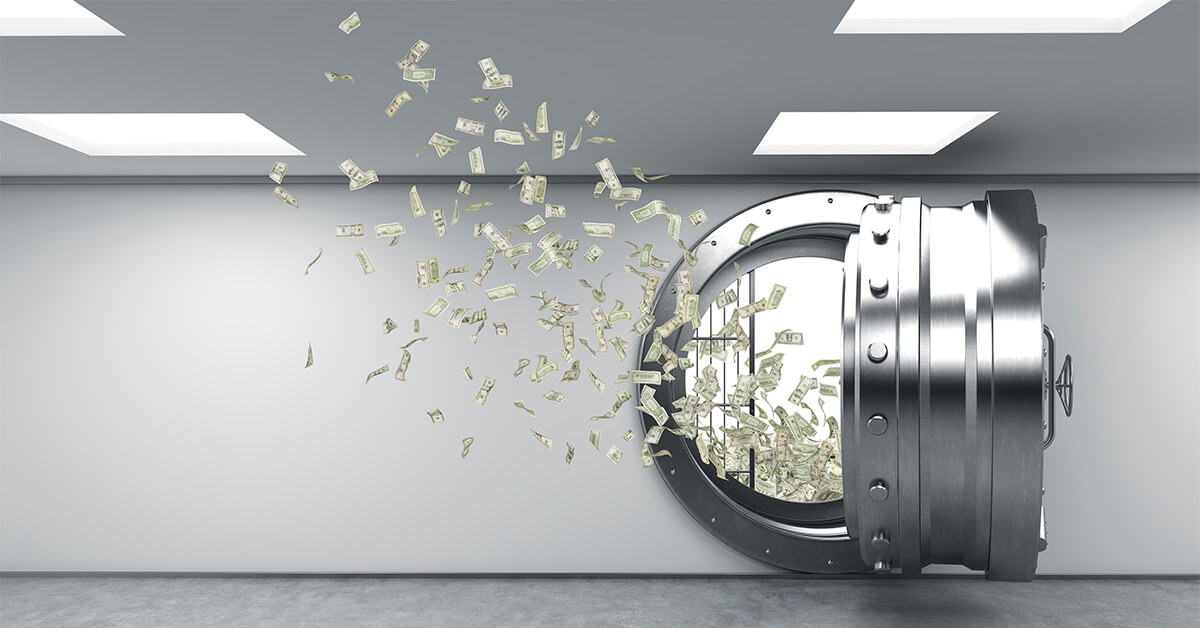 Sutton's Law, Humana and Medicare Advantage
I didn't know this until I looked it up, and that there's a thing called "Sutton's Law" that medical schools teach to medical students. The law basically says first order the diagnostic tests that will confirm or rule out the most likely diagnosis of a patient's illness or injury.
The law is named after bank robber Willie Sutton, who allegedly said, "Because that's where the money is," when asked by a reporter why he robs banks.
It's like Occam's Razor, which I didn't have to look up because someone told me about it years ago. The theory says the most obvious or simple explanation is likely the right explanation.
Without realizing it until I sat down to write this blog post, I've been using Occam's Razor and Sutton's Law as a healthcare journalist for years. I begin with the assumption that anything anyone — hospitals, health systems, medical practices, post-acute care providers, health insurers, drug companies, medical device manufacturers, EHR vendors, suppliers, distributors, GPOs, start-ups, etc. — does is for money.
They want to make more of it. They want to keep it. They want to spend less of it.
It's not any more complicated than that. I've rarely been wrong. The first question a healthcare reporter should ask a healthcare executive is: "Will this generate more revenue, or will it reduce your expenses?" If you want to know why, don't waste your time asking anything else.
A few weeks ago Humana, the Louisville, Kentucky-based health insurer, made news when it announced that it was leaving the commercial health insurance business over the next two years to instead focus on its government health insurance business, mostly Medicare and Medicaid.
Here's the why from Humana, per the company's press release: "Following a strategic review, the company determined that the Employer Group Commercial Medical Products business was no longer positioned to sustainably meet the needs of commercial members over the long term or support the company's long-term strategic plans."
And the tears from Humana's President and CEO Bruce Broussard: "Our commitment to improving the health of those we serve is unwavering."
Now, if you believe in Sutton's Law and Occam's Razor, the why — with all due respect to the MarCom and investor relations people who wrote Humana's press release — is money. Humana can make more of it for shareholders by dumping its commercial insurance plans and expanding its government insurance plans. (The fact that the public sector is more lucrative for payers than the private sector is the subject of another blog post at some point as it's just the opposite for providers. But I digress.)
If you don't believe me, check out this new health insurance financial analysis from the Kaiser Family Foundation. KFF researchers looked at the gross profit margins per enrollee enjoyed by health insurers in four different types of insurance lines. Here's the gross profit margin in dollars for 2021 by line:
Medicare Advantage: $1,730
Medicaid Managed Care: $768
Individual Commercial Market: $745
Group Commercial Market: $689
Medicare and Medicaid were the two most profitable health insurance business lines with MA profits per enrollee more than double of any business line. If you thumb through the KFF analysis, MA profits per enrollee were the highest of any of the four in 2014, 2015, 2016, 2017 2018, 2019 and 2020, too.
Why rob Medicare Advantage? Because it's where the money is.
To learn more about this topic, please read, "Keep Moving. Nothing to See Here. Just Another Double-Digit Increase in Medicare Advantage Spending," on 4sighthealth.com.
Thanks for reading.