June 13, 2023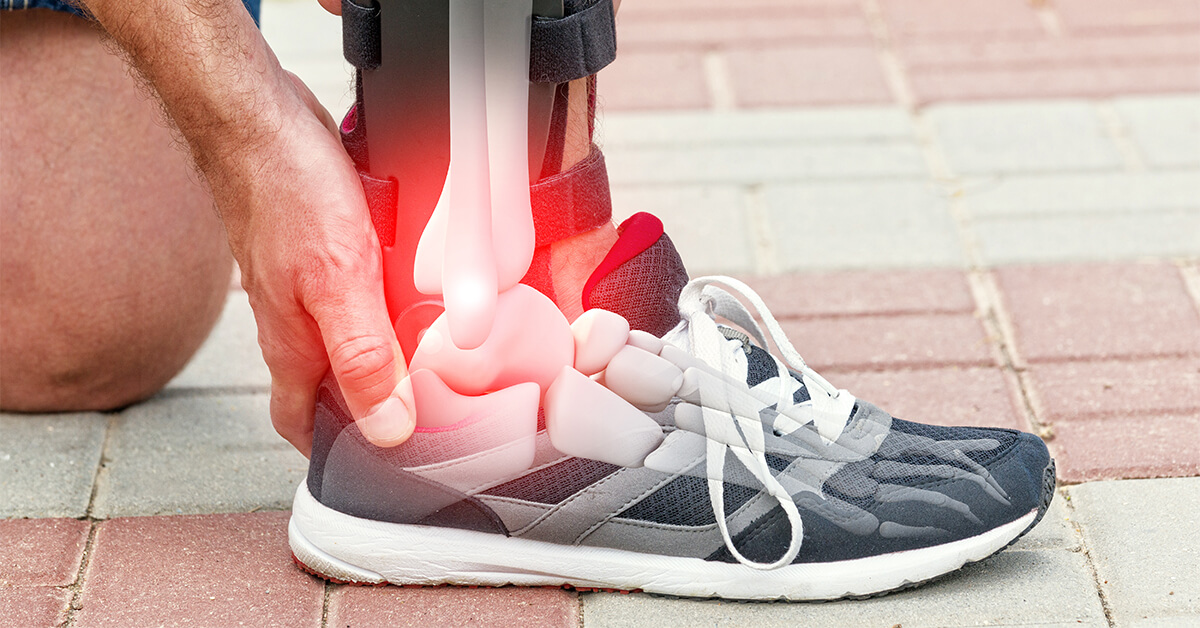 The Orthopod's Dilemma — Caught Between the PE Rock and the Venture Capital Hard Place
The OrthoForum is the premier convening and advocacy organization for large, independent orthopedic physician groups. In March 2022, I gave a keynote address at The OrthoForum's Annual Conference in Florida. Attending the conference at the posh Ritz-Carlton Grande Lakes Orlando gave me a front-row seat to the economic forces reshaping orthopedic care delivery in the United States.
In terms of money and prestige, orthopedic surgeons are at the top of medicine's totem pole. Average compensation exceeded $630,000 in 2021. [1] Physician partners at large orthopedic practices earn millions of dollars. Life has been good, but it's getting harder.
Market-Driven Disruption
Historically, orthopedic practice groups have been fiercely independent. That is changing as private equity (PE) investors are acquiring practices at an accelerating rate. According to Becker's Spine Review, PE firms acquired 15 orthopedic practices in 2022. [2] The OrthoForum is feeling the impact. They lose members when independent practices sell to PE firms.
At the other end of the investment spectrum are earlier-stage, venture-funded musculoskeletal (MSK) companies. They don't compete directly with orthopedic practices, but they care for increasing numbers of consumers with pain and mobility complaints. MSK companies pose a disruptive threat to orthopedic business models that emphasize surgery over physical therapy.
Stuck in the middle and used to being on top, independent orthopedic practices confront a vexing strategic dilemma. They're unsure how to sustain competitive advantage. Nontraditional competitors are disrupting their cozy and profitable economic model. Adapting to changing market dynamics requires scale, expanded service offerings and solid execution. There is little room for error. There will be winners and losers.
Differing PE and Venture Playbooks
For the uninitiated, PE firms invest in and restructure private companies with the goal of receiving a double-digit return within a five-to-seven-year holding period. The global PE market is massive. A recent McKinsey report pegged total PE assets under management at $11.7 trillion as of June 30, 2022. [3] Anecdotally, PE firms command a very large and increasing percentage of the consulting, investment banking and legal professional services market to source, evaluate and structure their acquisitions and divestitures.
PE investments tend to be "muscle" plays: Buy a successful existing business (e.g., orthopedic practice); make them run harder and faster; grow the sales pipeline, cut costs, maximize profits and sell at a high multiple. Rinse. Lather. Repeat.
By contrast, venture investments are more strategic, speculative and artistic. They see opportunity in unmet customer needs and build companies to fulfill those needs. They run toward the dream. Most fail to achieve their vision. Those that do can change the marketplace. Netflix displaced Blockbuster by eliminating late fees with a new delivery mechanism.
PE has moved aggressively into healthcare in recent years by acquiring and investing in healthcare providers, life sciences and health tech. The sector's scale, inefficiency and relative immaturity (e.g., many smaller players, lack of consolidation, need for innovation) make it a target-rich environment for PE investors. A recent report found that 2021 and 2022 were record years for PE investment in healthcare. [4]
PE Investments Create and Deplete Value
PE's increased presence within healthcare also has increased scrutiny of investors' practices and generated substantial criticism. The health insurance advocacy group AHIP contends in an issue brief that PE investments increase costs and diminish the quality of care delivery. [5] Their conclusion couldn't be more clear: "The need for those private equity firms to achieve high returns on investment on a fast time horizon is in direct conflict with the goal of lower health care costs for all Americans and greater investments in quality and safety."
The Kaiser Family Foundation (KFF) has taken a similarly negative editorial stance on PE's role. In a report on PE's acquisition of orthopedic practices — part of its investigative series "Patients for profit: How private equity hijacked healthcare" — KFF says such acquisitions raise "alarms about costs and quality." [6]
The truth about PE in healthcare is more nuanced. PE firms are heat-seeking missiles for profits. This is not always bad. Effective PE investments eliminate waste, improve quality and create value. Like nuclear energy, however, PE investments can have detrimental applications.
The Good and Bad of PE-funded Orthopedics Companies
In orthopedics, PE investors aggregate practices into larger, more integrated organizations. They can create economies of scale by consolidating back-office functions, applying IT more effectively and eliminating managerial layers. They also can direct more surgical interventions to lower-cost ambulatory settings and more rigorously measure quality. Done well, such initiatives create value for customers.
Concurrently, PE firms often push their acquired practices to maximize revenue generation through aggressive pricing strategies. They exploit perverse economic incentives wherever they exist. Leaner staffing models reduce costs and can compromise care access and quality control while boosting profits. To the extent these activities occur, they are value-depleting and detrimental to customers.
Either way, orthopedic practices that wish to remain independent must adapt to these changing market realities and accept that PE-funded orthopedic companies are formidable competitors. Independent practices must up their game and exploit their competitive advantages to sustain market relevance. The OrthoForum provides a venue for innovative collaborations that can enhance their members' market positioning.
The OrthoForum's MSK Venture
My keynote address at The OrthoForum concluded with the assertion that the healthcare industry will undergo more transformation in the next 10 years than it has in the past 100. As if on cue, an investment banker and a lawyer took the stage right after me. They invited The OrthoForum members to participate in a startup MSK company.
This initiative represented The OrthoForum's competitive response to the emergence of venture-funded MSK companies, including Hinge Health and Sword Health among many others. These companies provide virtual and digital physical therapy services. Their business models vary but typically center on contracting with employers to offer their digital products and related services as an employee benefit.
Back, joint and muscle complaints plague half of American adults. [7] MSK companies can cure the vast majority of these complaints through virtual platforms. Consumers love the service. They reward MSK providers with Net Promoter Scores in the high 80s and low 90s. Employers have embraced MSK offerings because they avoid the costs and disruption caused by unnecessary orthopedic interventions. They also like happy employees.
The OrthoForum is right to worry about the disruptive threat posed by MSK companies. Only a small percentage of individuals with MSK conditions require surgery. It's not a stretch to envision a not-too-distant future where trusted MSK providers guide where and on what terms their customers receive orthopedic surgeries. In this brave new healthcare world, orthopods become highly trained surgical mechanics.
Shifting Demand Management
The orthopod's dilemma is part of a larger dynamic unfolding within the healthcare marketplace. Providers historically have controlled demand for and access to their service offerings. Physicians make diagnoses and refer patients for treatment. This approach can trigger unnecessary utilization and even profiteering.
The marketplace is organizing to shift demand management for healthcare services to entities outside the traditional payer-provider ecosystem. As this paradigm shift unfolds, demand for healthcare services will migrate to higher-value providers. In orthopedics, expect fewer overall surgeries and an increase in surgeries occurring in higher-volume, lower-cost, higher-quality focused factories. While challenging for orthopods, this is a logical and beneficial outcome for American consumers initiated by PE- and venture-funded investments. The arc of the marketplace is long, but it points toward value.
—This article was originally published in HFMA. 
Sources