October 9, 2018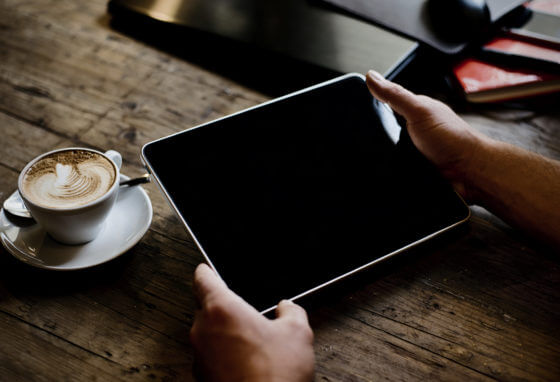 Top Hospitals Make It Tough On Patients Who Want To See Their Own Medical Records
All hospitals say that they want to engage patients in their own medical care. But even the best hospitals are making it difficult for patients to access their own medical records—access that most experts agree is essential to increasing patient engagement.
Hospital compliance (or lack thereof) with patients' requests for their medical records is the subject a new study in JAMA Network.
Researchers from the Yale School of Medicine studied the difference between what hospitals say  they do when they get patient requests for medical records and what the same hospitals do when they get patient requests for medical records. HIPAA gives patients the right of reasonable access to their own protected health information, or PHI.
The researchers studied 83 hospitals in 29 states that finished in the top 20 for 16 medical specialties as ranked by U.S. News and World Report in its 2016-2017 Best Hospitals Ranking.
"We postulated that the subset of highly ranked hospitals in the United States would have request processes that are at least on par with the whole set of U.S. hospitals," the researchers said.
(Side note: It would have been 86 but three of the hospitals were "unreachable." If you want to know who they were, read the study supplement.)
The researchers collected medical record release authorization forms from the 83 hospitals. Then, they called the hospitals' medical records department about their release policies. The researchers compared what the hospitals said on their forms with what the hospitals told them on the phone. They compared their answers in four categories: requestable PHI, release formats, costs and processing time.
All 83 hospitals told researchers over the phone that patients have access to their entire medical record. That includes medical history and physical, lab test results, consultation reports, discharge summaries, physician orders and other PHI. But on paper on their release authorization forms, only 44 hospitals told patients that they have access to everything.
The researchers also found similar gaps in information given to patients about how they can get their medical records in terms of format. For example:
69 hospitals told the researchers over the phone that patients could pick up copies of their medical records in person. Only 40 hospitals said the same thing on their authorization forms.
33 hospitals said on their authorization forms that patients could access their records through their online patient portal. Only 21 hospitals told the researchers over the phone that portal access was available.
Twenty-nine hospitals disclosed processing charges for a 200-page medical record on their authorization form. The charges ranged from $0 to $282. Eighty-two hospitals disclosed processing charges for a 200-page medical record over the phone. The charges ranged from $0 to $542.
Want a paper copy of your medical record? At some hospitals, you could get it the same day. At others, you had to wait 60 days.
"Requesting medical records remains a complicated and burdensome process for patients despite policy efforts and regulation to make medical records more readily available to patients," the researchers said. "Our results revealed inconsistencies in information provided by medical records authorization forms and by medical records departments."
They suggested "stricter enforcement of policies" as a remedy.
When hospitals trip patients as they take that first big step toward managing their own health, it makes you wonder how sincere hospitals are about patient engagement. No amount of policies, regulation and enforcement is going to change that.
What will change that are market incentives.
Self-interested health plans want enrollees engaged in their own care. They're healthier and submit fewer medical claims. Health plans could incent enrollees to use hospitals that can give patients their PHI the same day in any format for a nominal amount. If not, they can take their business elsewhere.
Author
David Burda is a columnist for 4sight Health and news editor of 4sight Friday, our weekly newsletter. Follow Burda on Twitter @DavidRBurda and on LinkedIn. Read his bio here.