VIDEO of Fireside Chat: Tom DeRosa, Welltower & David Johnson: Delivering Better Care, Outcomes & Health for Seniors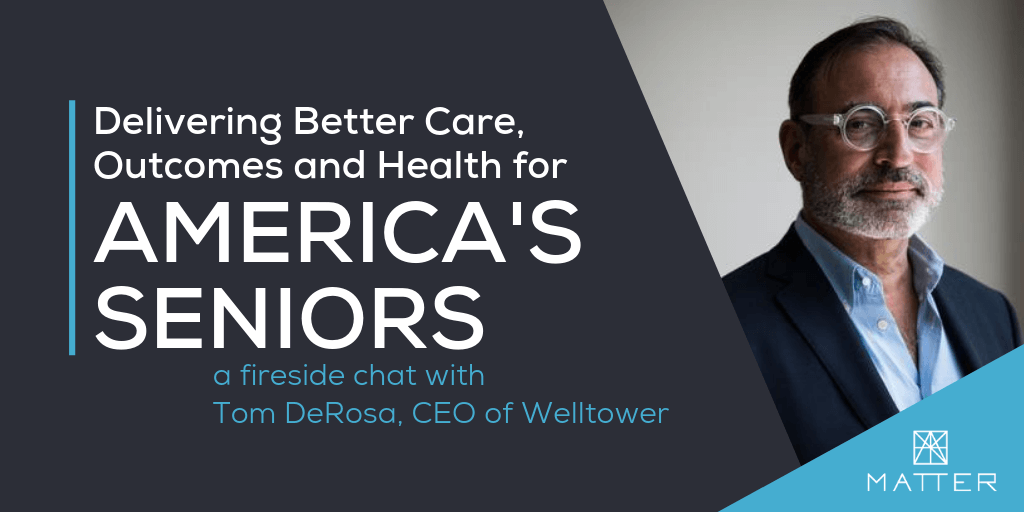 David Johnson interviewed Tom DeRosa, CEO of Welltower, for a packed audience at MATTER on June 19th. Tom considers Welltower a "platform for innovation on scale" in the realm of senior lifestyles and care. Their dynamic conversation covered ideas including:
Building an ecosystem with health systems designed to keep people out of acute care settings.
How technology is changing quality of life for seniors, when care is currently a model built on human labor.
Innovative approaches to senior living that create communities and deliver healthcare more efficiently.
Watch the video here.
Dave and Tom will build on this discussion in an upcoming 4sight Health Market Corner Commentary.