December 4, 2018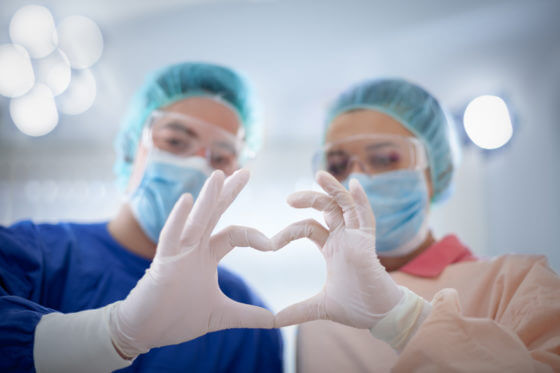 Want Better Cardiac Outcomes? Just Follow the Money
The line between financial incentives and clinical outcomes just got a little straighter. A new study says money may have erased the difference in readmission rates between the top heart hospitals and other hospitals that perform the same cardiac procedures.
The study, by researchers from Harvard Medical School, appeared in JAMA Cardiology.
The researchers looked at the results of Medicare patients treated by the top 50 hospitals for cardiology and heart surgery identified by U.S. News and World Report in its 2018-2019 Best Hospitals ranking. The researchers defined outcomes as 30-day mortality rate, 30-day readmission rate and patient satisfaction scores. And they looked at those outcomes over the past four years for three medical conditions: heart attack, heart failure and heart bypass surgery.
Then, the researchers compared those outcomes from the 50 hospitals for the three medical conditions with the outcomes of patients treated by 3,500 non-ranked hospitals over the same period.
Top-ranked hospitals had lower mortality rates than non-ranked hospitals:
11.9 percent versus 13.2 percent for heart attacks
9.5 percent versus 11.9 percent for heart failure
2.3 percent versus 3.3 percent for heart bypass surgery
But the top-ranked hospitals had higher readmission rates than non-ranked hospitals:
16.7 percent versus 16.5 percent for heart attacks
21 percent versus 19.2 percent for heart failure
14.1 percent versus 13.7 percent for bypass surgery
The overall patient satisfaction score was higher at top-ranked hospitals: 3.9 (out of 5.0) stars compared with 3.3 stars for non-ranked hospitals.
So how could the best heart hospitals be better at one thing—mortality rates—and worse on another—readmission rates? The assumption would be the best heart hospitals are the best at everything.
The researchers suggested that the answer is money. The Hospital Readmissions Reduction Program started by the Centers for Medicare and Medicaid Services in 2012 penalizes hospitals that have higher-than-expected 30-day readmission rates. The program incented all hospitals—good, bad or otherwise—to reduce their readmission rates. And that leveled the outcomes between top-ranked and non-ranked hospitals when it comes to cardiac outcomes.
"Our finding that top-ranked hospitals have lower mortality rates than non-ranked hospitals but have generally similar readmission rates might reflect these incentives," the researchers said.
And come to think of it, payers financially incent hospitals to improve their patient satisfaction scores, too. That could explain the difference in that outcome measure between top-ranked and non-ranked.
Healthcare is a business like any other business. A hospital like any business will respond to financial incentive to improve its performance. That's why market-based reforms are the path to healthcare's future. Maybe someone should incent hospitals to reduce their cardiac mortality rates?
To learn more about how to make hospital rankings more meaningful to patients, read "DIY Hospital Ratings: Do Your Stars Align for What's Most Important to Patients?" on 4sightHealth.com.
Author
David Burda is a columnist for 4sight Health and news editor of 4sight Friday, our weekly newsletter. Follow Burda on Twitter @DavidRBurda and on LinkedIn. Read his bio here.