January 7, 2020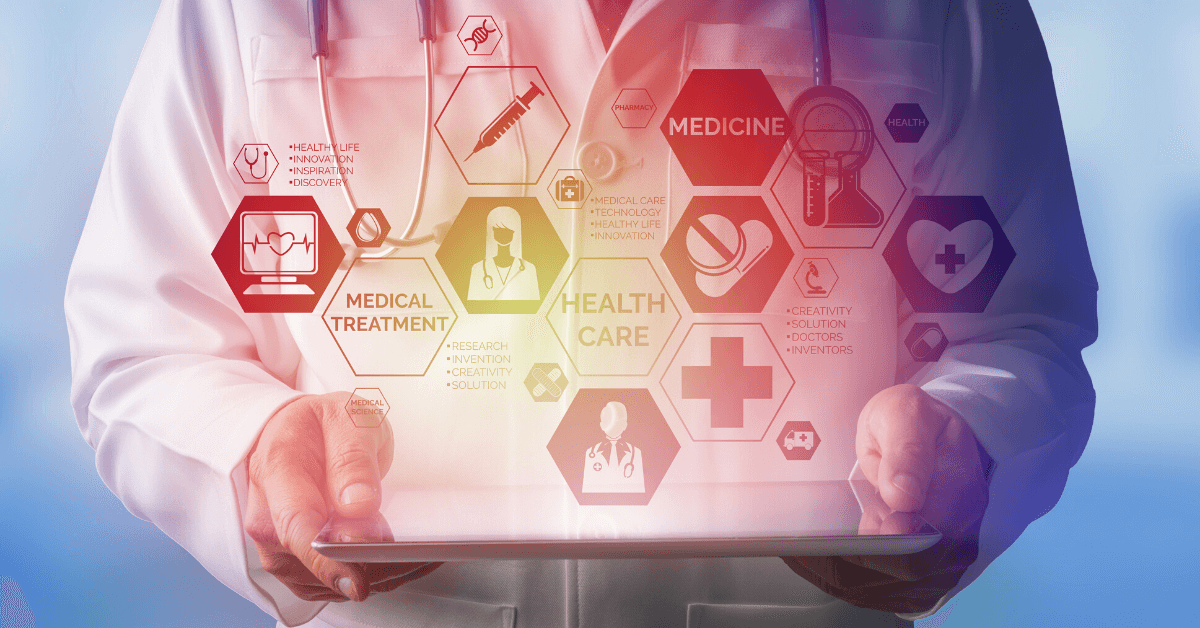 5 Healthcare Tech Segments with Massive Potential
Consumerism was the hot topic of healthcare in 2019. Retail giants CVS, Walmart, Apple and Amazon now offer healthcare services at scale. Patients are starting to "shop" for healthcare services seeking better coverage, lower prices, greater convenience and superior value. Yet, two major obstacles stand in the way: consumers lack pricing transparency and industry providers lack access to consumers to receive valued input. Before healthcare can facilitate this shift towards consumer-driven growth, leading healthcare IT companies must overcome these barriers.
Healthcare's future will be consumer-driven and technology-enabled. Currently, healthcare consumers do not act like customers because they aren't directly paying for their services. The government and employers are actually healthcare customers. Healthcare providers are missing critical access to patients and their feedback on price, value and service to improve care. As long as fee-for-service (FFS) payments reward activity, outcomes will not improve.
Healthcare tech companies are competing for consumers' hearts and wallets. New technologies are creating more convenient services with enhanced experiences. These companies are attracting strategic investment and segmenting into these five categories:
Pricing / transparency solutions;

Coaching / wellness platforms;

Payment tools;

Tele / virtual health access; and

Consumer tech
Healthcare tech is creating digital services that improve transparency, increase affordability and deliver better outcomes. Here are some examples from each segment.
Pricing / Transparency Solutions
Vitals

provides a database of patient reviews for doctors, clinics and hospitals to enable patients to find the best provider. It also offers rewards for choosing lower cost provider.

HealthGrades provides consumers with easy scheduling by using advanced analytics and scheduling software.
Coaching / Wellness Platforms
Noom

offers an app with personalized guidance and support to help users make healthier lifestyle and diet decisions.

Onlife

is a B2B service that offers wellness coaching for family, friends and co-workers to live a healthier lifestyle.
Payment Tools
Simplee

helps to reduce payment frustrations by offering consumer-friendly billing and payment solutions that enhance transparency, affordability and engagement.

CarePayment

helps manage medical expenses and improves the payment process for patients by offering finance options before, during or after care. 
Tele / Virtual Health Access
American Well

connects clinicians and patients through video for urgent care visits.

MDLive

provides on-demand access to physicians via phone, app or online for patients in need of urgent care.
Consumer Tech
Apple's

watch (and soon AirPods) monitors people's activity and health. Apple's data will help healthcare companies access information to help improve care services.

Amazon's

virtual assistant, Alexa, engages and monitors consumers health and wellness. It also supports home and senior living centers and staff in hospitals and clinics. Whole Foods now gives Amazon the opportunity to focus on nutrition and retail care.
Technology is fueling the rise of healthcare consumerism. Healthcare tech companies are engaging customers in their health and wellness while simplifying transactions and care delivery. Costs are transparent and their individual needs are being met. Consumers are waking up and companies are delivering the healthcare services where, when and how they want it. The future belongs to those who innovate.
For more information on this topic, please read the following resources: