August 22, 2023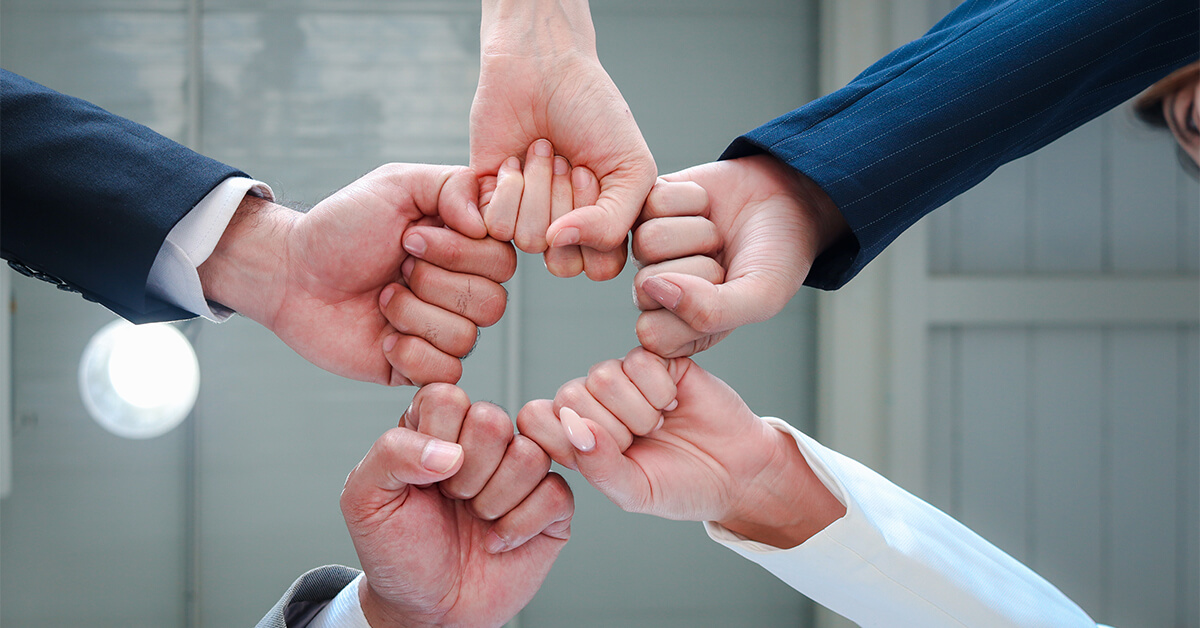 Cain Brothers House Calls: Kickstarting Innovation Part I
Bringing Health Systems and Private Equity Together for Good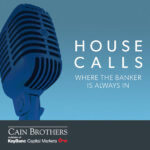 On June 13 and 14, 2023, Cain Brothers convened the first-ever collaboration conference between health systems and private equity (PE) investment firms. This conference went from concept to execution in three short months. Given its importance to the healthcare ecosystem, Nashville proved to be the ideal city to host this intimate, invitation-only gathering of healthcare change agents.
Timing, market dynamics and opportunity aligned. Historically, health systems and PE firms have coexisted but not engaged meaningfully with one another. That is changing. Energized conference participants connected, explored, debated and networked. Looking for new solutions to tough problems, they found common purpose in creating value-based service offerings.
Conference Overview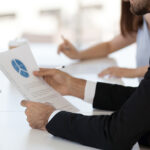 Despite the short lead time, more than 20 health systems, an equal number of PE-funded companies and over 30 PE investment firms attended the conference. Cain Brothers along with three Atlantic Street Capital-funded companies (BioTouch, Prescott's, and Prestige Medical Imaging), Chartis, Holland & Knight, McKinsey, Sheppard Mullin, TowerBrook and TPG, sponsored the event.
The formal conference consisted of six panel discussions sandwiched around a "fireside" chat with Amedisys Board Chair Paul Kusserow. Dozens of one-on-one sessions occurred in adjacent meeting rooms. Possibilities emerged. Debates ensued. Connections deepened.
During his fireside chat with 4sight Health's David W. Johnson, Kusserow underscored the urgent need for system transformation, detailed how marketplace dynamism is reshaping industry supply-demand relationships and cautioned participants to fight complacency.
He recalled a conversation that he had with legendary management guru Peter Drucker during the 1990s. At the time, Kusserow was Tenet Healthcare's Chief Strategy Officer. Drucker first observed that healthcare organizations were the most complex human organizations ever created. He then expressed his belief that health systems would evolve to become "aggregators" of capabilities to meet their customers' needs.
Fast-forward to the current day, health systems are engaging in the very type of platform-building that Drucker envisioned. To maintain market relevance, health systems must deliver holistic, cohesive and customer-friendly care services that consumers need, want and desire.
PE investment firms have capital, capabilities, market knowledge and operating expertise. The companies they fund and develop are well-positioned to collaborate with progressive health systems to build competitive service offerings.
Peril and possibility hung over the conference deliberations. There is a sense that time is running out for entrenched business models. At the same time, there is genuine excitement that committed organizations can come together to create entirely new models for managing the nation's health and healthcare challenges
Panel Discussions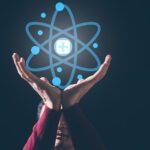 The six panel discussions explored health system-PE collaborations from multiple perspectives. Short summaries follow.
Panel I: MedQuest Case Study Moderated by Wyatt Ritchie, Group Head and Managing Director at Cain Brothers, with panelists Zach Ferguson, a Partner at TPG Growth; Jason Howard, MedQuest's CEO; and Ian Spier, Novant Senior Vice President running Novant Healthcare Enterprises.
This first panel dug into Novant's partnership with TPG through MedQuest to build a premier imaging and diagnostics company with a national footprint. Novant originally acquired MedQuest in 2007. According to Spier, Novant partnered earlier this year with TPG "for capital and expertise to take MedQuest to the next level." Novant maintains a significant minority ownership stake that gives it a meaningful role in governance.
Even though TPG has partnered with several health systems to incorporate GoHealth urgent care centers into their operations, Ferguson noted that "there are no easy deals with nonprofits." He believes co-control models that integrate deeply within health systems' clinical and technology platforms are essential for long-term success. Regarding MedQuest, he observed that "there must be a better stakeholder experience for patients, referring physicians, radiologists and health system partners" for the company to achieve its market potential.
Panel II: Paging Dr. PE Moderated by Neil Rao of McKinsey & Company with panelists Ian Sacks, Managing Director at TowerBrook Capital Partners; Jenny Guyton, Operating Partner/Managing Director at Welsh Carson Anderson & Stowe; Benjamin Edwards, Managing Partner at Consonance Capital; and David Musicant, Managing Director at American Securities.
This panel explored how PE companies work with health systems to identify potential "pain points" and align strategic objectives in creating and operating joint-venture companies. Patel led the panelists into discussing some of the structuring concerns, including holding periods, profit orientation and leverage, that health systems consider when partnering with PE firms.
It quickly became clear that PE funds have separate and unique orientations, capabilities, funding approaches and experience levels in doing JV partnerships. Regarding holding periods, Musicant emphasized that "fund dynamics should never dictate value creation and exit timing." Echoing him, Sacks described TowerBrook's long-term relationship with Ascension Health in building "best-in-class" companies across verticals. He sees alignment where some see conflict, noting that "both health systems and PE firms must be good stewards of capital and share the mission of creating high-value companies."
The clear message from all panelists is that "providing good care is good business." Decisions regarding leverage, staffing levels and governance should bolster, not weaken, the company's market position.
Panel III: How Hospitals Think Moderated by Dave Morlock, Managing Director and Head of Health Systems M&A at Cain Brothers, with panelists Robin Damschroder, EVP/Chief Financial and Business Officer for Henry Ford Health System; Michael Krouse, SVP/Chief Strategy Officer for Ohio Health; Andrew Rubin, SVP/Clinical and Hospital Affairs and Ambulatory Care for NYU Langone Health; and Mark Whalen, EVP/Chief Strategy and Administrative Officer for Jefferson Health.
Just as PE firms have unique attributes and operating orientations, the same is true for health systems. Some expressed a healthy skepticism regarding partnerships with PE firms. Rubin noted that he had "conflicting feelings" about PE noting the spectacular failure of Envision Healthcare, the physician-staffing company.
By contrast, Krouse thought the environment was favorable for JV partnering, observing that "capital is a commodity and PE partnerships can generate operational efficiencies." Ohio Health currently has 30% of its revenues originating from JVs. That could grow to 50% over the next five years as the system decants volume form inpatient to ambulatory settings.
Like Krouse, Damschroder liked the idea of using "other people's money as long as the investments didn't compete with Ford's clinical operations." Under financial strain, Jefferson's Whalen believes health systems have "too much scope" and that PE could help with "fundamentally restructuring" certain business lines.
Areas ripe for JV investment include homecare, throughput (i.e., creating incremental inpatient capacity), behavioral health and tech solutions.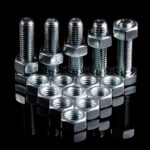 Panel IV: Real World Examples Moderated by Greg Maddrey, President of The Chartis Group, with panelists Feby Abraham, EVP and CSO of Memorial Hermann Health System; Andrew DeVoe, EVP and CFO of TriHealth; Todd Latz, CEO of GoHealth Urgent Care; Colin Luke, Partner at Holland & Knight; and Steve Rogers, CEO of Accent Care.
After Paul Kusserow's admonition during his luncheon conversation that "every problem creates a business opportunity," this panel addressed the "nuts and bolts" of joint ventures with two health system leaders, two PE-funded company CEOs and a deal lawyer to boot. Both Memorial Hermann and TriHealth have extensive portfolios of JV partnerships.
Abraham noted that Memorial Hermann "wants to have an end-to-end stack of care capabilities where the health system is the quarterback and the component parts operate seamlessly together from the consumer's perspective." According to Latz, that approach aligns almost identically with GoHealth's "consumer first" operating philosophy. For that reason, GoHealth, now with over 250 locations, co-brands with its health system partners.
JVs take work and commitment from both parties. Collectively, the panelists identified several components of effective partnerships. They include strategic alignment, integrated teams, effective governance, a defined dispute resolution process, having a good in-house counsel and defined business parameters of success.
Panel V: Boots on the Ground Moderated by Eric Klein, Partner & Leader of Sheppard Mullin's National Healthcare Practice, with panelists Aric Burke, CEO of Atlas Healthcare Partners; Nick Gordon, SVP of Strategic Execution for Compassus; Thom Herrmann, CEO of Intuitive Health; and Ron Kuerbitz, CEO of Upstream Rehabilitation Physical Therapy.
This panel explored the tricky terrain of serving both health system and PE owners as operators of a JV company. Over half of all joint ventures fail for reasons relating to underperformance, poor governance, fragmented operations and "willful blindness." Successful JVs differentiate service offerings and simply ancillary business lines. This is easier said than done.
In response to the question "I wish my JV business partner would…," panelists offered the following answers: be very clear on organizational structure; be more flexible; strive for better service integration; and identify specific strategic business objectives. Better communication, high trust and a shared commitment/mission are the attributes that drive success.
Panel VI: The Evolution & Value Proposition of Independent Service Organizations (ISOs) Moderated by John Soden, Head of M&A at Cain Brothers, with panelists Ruth Abdulmassih, CEO of BioTouch; Tom Boehning, CEO of Agiliti Health, Inc.; and Henry Hummel, CEO of TRIMEDX.
The day's last panel examined the underappreciated value created for health systems by independent service organizations through risk-sharing contractual arrangements. ISOs serve as outsourcing agents for medical equipment/devices, such as surgical instruments, biomedical equipment and diagnostic imaging systems, within hospitals. Contracts also can include distribution and maintenance. ISOs also provide courier services for medical specimens.
An inconvenient truth is that hospitals aren't adept at the logistics of managing medical equipment and delivering blood, urine and other biometric samples. 80% of medical equipment is mobile. Individual instruments get lost or break down. Courier services don't optimize delivery routing and have high error rates. These types of logistical breakdowns cascade, compounding costs and increasing burdens on already beleaguered frontline professionals.
ISOs ride to the rescue with effective inventory systems, redundant capability, tech-enabled service provision and optimized routing. Often, ISOs' competition are the hospitals themselves who favor lowest-cost unit providers without understanding the added financial and human costs associated with equipment and delivery failures. ISOs share cost savings with their hospital clients. Failure to engage their services results in both higher costs and sub-par outcomes.
Conclusion: Collaboration Matters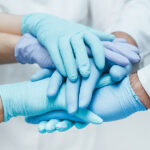 The renowned French novelist Victor Hugo, author of "Les Misérables" and "The Hunchback of Notre Dame," famously observed that "nothing is so powerful as an idea whose time has come." This first-ever conference bringing together health systems and private equity was a resounding success. The high energy, topical interest and desire for new solutions were palpable throughout the venue. Advancing health system-PE partnerships is clearly an idea whose time has come.
Health systems are responding to unprecedented financial distress and new competitive threats. Many, although not all, health systems recognize the need to fundamentally rethink strategies, capital sources and partnerships. They cannot meet increasing marketplace demands alone.
Meanwhile, PE firms are eager to find health systems willing to explore joint venture partnerships and other business arrangements that create value for customers. There is now enough collective experience and wisdom to suggest how best to structure, govern and operate these joint-venture partnerships.
A refreshing aspect of the conference deliberations was the significant variation among and between health systems and PE investors. The willingness of conference participants to openly express concerns, ask tough questions and debate solutions reflects a maturing marketplace.
The door to health system-PE partnerships has now opened a bit wider. It is Cain Brothers' intention to build on the conference's initial success by recruiting new participants for subsequent convening events, by becoming an active conduit for information exchange and by remaining a tireless advocate for value creation.
Disclaimer: The information contained in this report was obtained from various sources, including third parties, that we believe to be reliable, but neither we nor such third parties guarantee its accuracy or completeness. Additional information is available upon request. The information and opinions contained in this report speak only as of the date of this report and are subject to change without notice.
This report has been prepared and circulated for general information only and presents the authors' views of general market and economic conditions and specific industries and/or sectors. This report is not intended to and does not provide a recommendation with respect to any security. Cain Brothers, a division of KeyBanc Capital Markets ("Cain Brothers"), as well as any third-party information providers, expressly disclaim any and all liability in connection with any use of this report or the information contained therein. Any discussion of particular topics is not meant to be comprehensive and may be subject to change. This report does not take into account the financial position or particular needs or investment objectives of any individual or entity. The investment strategies, if any, discussed in this report may not be suitable for all investors. This report does not constitute an offer, or a solicitation of an offer to buy or sell any securities or other financial instruments, including any securities mentioned in this report. Nothing in this report constitutes or should be construed to be accounting, tax, investment or legal advice. Neither this report, nor any portions thereof, may be reproduced or redistributed by any person for any purpose without the written consent of Cain Brothers and, if applicable, the written consent of any third-party information provider.
"Cain Brothers, a division of KeyBanc Capital Markets" is a trade name of KeyBanc Capital Markets Inc. Member FINRA/SIPC.
KeyBanc Capital Markets Inc. and KeyBank National Association are separate but affiliated companies. Securities products and services are offered by KeyBanc Capital Markets Inc. and its licensed securities representatives. Banking products and services are offered by KeyBank National Association. Credit products are subject to credit approval. Copyright © 2023 KeyCorp.