Culture Change Isn't a Natural for Healthcare Organizations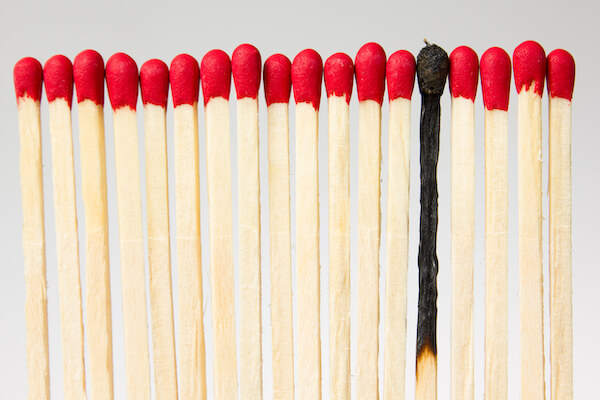 "We must begin by asking it, 'What is losing?' Losing is a disease. As contagious as polio. Losing is a disease. As contagious as syphilis. Losing is a disease. As contagious as bubonic plague. Attacking one but infecting all. But curable."—Dr. Knobb addressing the New York Knights in The Natural.
If you're waiting for dramatic culture changes at the nation's healthcare organizations to lead the $3.8 trillion industry where it needs to go, a new report from NEJM Catalyst suggested you're going to wait for a long time.
The 15-page report, Organizational Culture Is the Key to Better Health Care, is based on a survey of 710 healthcare executives, clinicians and clinical leaders. Forty-three percent of the respondents worked at hospitals, 18 percent in health systems, 8 percent in physician practices and 31 percent in other types of healthcare settings.
Only 59 percent of the respondents said the culture in their organization was changing and heading in the right direction. Twenty-three percent said their culture was not changing with the status quo being maintained. And 17 percent said their culture was changing but in the wrong direction.
In other words, things are staying the same or getting worse at four out of 10 healthcare organizations in terms of the culture change that is needed to do a better job for patients.
Why? Only 33 percent said cultural change was a priority at their organization. Forty-two percent said it was a "moderate" priority with 19 percent and seven percent, respectively, saying it was a "low" priority or "not a priority."
In short, two-thirds of respondents said the cultural change that is needed to do a better job for patients isn't a high priority for their organization.
"The survey results show that a lot of work on organizational culture remains to be done," said Stephen Swensen, M.D., who heads NEJM Catalyst's Leadership Theme, in the report.
Interestingly, that lack of progress or interest in cultural change is related to the failure of the industry to make care more affordable for patients, the report indicated.
When asked what culture is "extremely effective," "very effective" or "effective" at in healthcare:
81 percent said "improving quality and safety"
69 percent said "improving patient engagement and experience"
53 percent said "improving staff engagement and experience"
51 percent said "lowering cost of care"
Clearly, there's no sense of urgency to create an organizational culture that's laser-focused on lowering the cost of care for patients. To wit, 45 percent said their organizational culture emphasizes the bottom line compared with 55 percent who said their organizational culture emphasizes patient care.
And whose fault is that? According to the respondents, the responsibility mostly rests with the CEO. Asked to rank where culture change is needed most at their organizations, they said:
Executive leadership (54 percent)
Executive board (47 percent)
Clinical leadership (44 percent)
Physicians (39 percent)
Nurses (32 percent)
Patients (25 percent)
Other clinicians (24 percent)
In fact, one-third of the respondents said one person—the CEO—is the one most accountable for culture change at their organization. A distant second at 16 percent was the vague and useless "everyone."
In the movie The Natural, one player, Roy Hobbs, turns around the culture and fortunes of his struggling baseball team, the fictional New York Knights. Who's your Roy Hobbs? Scout that person and sign him or her to a long-term contract.
To learn more about the effect of culture on healthcare innovation, please read, "Man or Corporate Culture: Who Has More Power to Disrupt Healthcare?" on 4sighthealth.com.
Author
David Burda is a columnist for 4sight Health and news editor of 4sight Friday, our weekly newsletter. Follow Burda on Twitter @DavidRBurda and on LinkedIn. Read his bio here.