Death by Healthcare Knockoff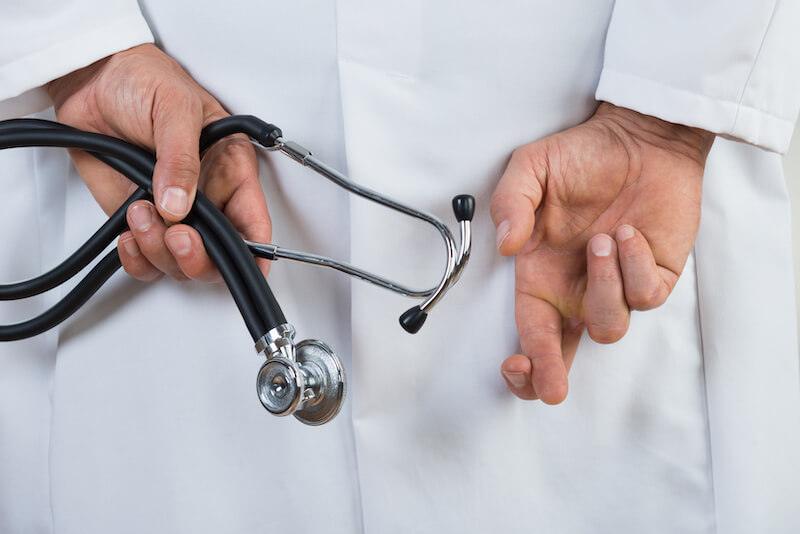 Knockoffs usually aren't as good as the originals, whether they're golf clubs, purses or pressure cookers. A new study suggests that you can add healthcare to the list, especially if we're talking about potentially lifesaving cancer surgery.
The study in JAMA Network Open strongly indicates that seriously ill cancer patients who need surgery should have their procedures done at a top-ranked cancer hospital rather than at a branded affiliated facility if they want better odds of staying alive after they're cut open.
Researchers from Yale University and the University of Southern California compared the 90-day surgical mortality rates of cancer patients who had their surgeries performed at a top cancer hospital with those who had their surgeries done at a hospital affiliated with one of those top-ranked cancer hospitals.
The researchers defined a top cancer hospital as one that U.S. News and World Report ranked as one of the Top 50 cancer hospitals at least once between 2013 and 2016. Fifty-nine hospitals met that criterion.
Another 343 hospitals were affiliated with one of those 59 top-ranked cancer hospitals. The researchers defined an affiliated hospital as one that publicly associated itself with a top-ranked cancer hospital by using the name of the top-ranked hospital in the affiliated hospital's branding efforts.
The patients in the study suffered from cancer of the colon, lung, pancreas, stomach or esophagus and who had related nonemergency cancer surgery at a top-ranked or an affiliated hospital between Jan. 1, 2013, and Oct. 1, 2016. The five related surgical procedures were: colectomy (colon); lobectomy (lung); pancreaticoduodenectomy (pancreas); gastrectomy (stomach); and esophagectomy (esophagus).
The researchers found that the 90-day mortality rate at affiliated hospitals was significantly higher than at their top-ranked cancer hospital benefactors for all five procedures. For example, about 11 percent of the patients who had gastrectomies at affiliated hospitals died within 90 days compared with less than 6 percent of those who had their gastrectomies at the top-ranked hospitals.
The researchers calculated a risk-adjusted odds ratio that estimated how much more likely a patient was to die at an affiliated hospital after surgery than at a top-ranked hospital. Overall, the chances were 40 percent higher at an affiliated hospital and ranged from a low of 32 percent for colectomies to a high of more than 100 percent for gastrectomies.
The researchers looked at different characteristics of the affiliated hospitals that drove those odds up or down. Although no one characteristic erased the difference between top-ranked and affiliated hospitals, the two things that had the most positive impact were volume of procedures and teaching status. Those factors were more important than things like bed size or accreditation status.
"The likelihood of surviving complex cancer surgery appears to be greater at top-ranked cancer hospitals compared with the affiliated hospitals that share their brand," the researchers concluded.
Their finding is significant because of what's happening in the market regarding inpatient cancer care.
"During the past several years, leading cancer hospitals have increasingly shared their brands with smaller hospitals through affiliations," the researcher said. "However, this brand sharing may confound patient choice, as patients may no longer be able to distinguish individual hospital reputations for safety within cancer networks."
From an economic perspective, healthcare is an industry just like any other industry. Like companies in any other industry, healthcare companies build their business by expanding their brands. Big hospitals, health systems and their affiliated physicians sell their brands to small hospitals. Small hospitals use those brands to attract patients and other physicians.
The problem is, at least according to this study, the healthcare knockoffs aren't as good as the originals. Just like in any other industry.
Author
David Burda is a columnist for 4sight Health and news editor of 4sight Friday, our weekly newsletter. Follow Burda on Twitter @DavidRBurda and on LinkedIn. Read his bio here.