February 26, 2019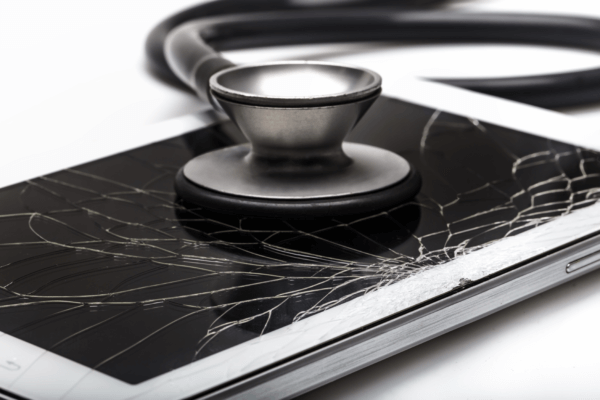 Digital Disillusionment: Are We There Yet?
There are signs that digital health—the promised cure for everything that's wrong with healthcare—may be slipping into the trough of disillusionment.  You may want to check your heart rhythm on your phone.
As you probably know, the "trough of disillusionment" is the third of five stages in Gartner's hype cycle.  The trough is preceded by the "innovation trigger" and the "peak of inflated expectations." The trough is followed by the "slope of enlightenment" and, finally, the "plateau of productivity."
I've been in the digital health trough for a while now.
I'm up to three patient portals that I don't use. I get robocall reminders on my land line from my local pharmacy for prescription refills that either don't exist or aren't filled when I get there. I can't schedule an appointment with my urgent-care center over the phone. I have to do it online and only on a laptop because all the required fields don't show on the screens of my tablet or phone. And one of my family's primary-care practices keep billing my old insurance company because the practice's new state-of-the-art, machine-learning fueled billing system for some reason refuses to save the information on my new insurance carrier.
That's me, and I'm not a venture capitalist who clearly hasn't reached the trough of disillusionment yet.
Last year, the total venture capital investment in digital health solutions reached a record $8.1 billion, according to Rock Health, the San Francisco-based digital health venture capital firm. That's a 42 percent jump from the previous record of $5.7 billion set in 2017.
Yet, even Rock Health is getting a little itchy. In a separate report,  the company said there is more scrutiny of digital health's value than ever and asked the question: "Is digital health in a bubble?" Although the company's own analysis answered that question with a "no," the fact that it even asked the question means people with a lot of money are starting to think about it.
So are doctors. A study  by five of them in Health Affairs said that the 20 highest-funded digital health companies in the U.S. "have not yet demonstrated substantial impact on disease burden or cost in the U.S. health care system."  They also said that their findings "indicate the importance of fostering an environment, with regard to policy and the consumer market, that encourages the development of evidenced-based, high-impact products." In short, they're looking for tools, not toys.
In a separate article in Health Affairs, a doctor and a medical student also warned about the growing role that venture capital is having in the delivery of healthcare services.  They said, "While venture capital -backed startups in digital health offer opportunities to affect the cost and quality of care, often by challenging prevailing modes of care delivery, they post potential risks to patient care and raise important questions for policy makers." They called for "regulatory guidance…to shape the scope and direction of new technologies, with patient safety and societal costs in mind."
Spending wisely, not wildly, on digital health technologies and services was the theme of this article in the British medical journal The Lancet. Directed at the U.K.'s National Health Service, it supports the creation of evidence-based standards to evaluate the "effectiveness and economic impact of digital health interventions." The authors said, "If money is to be spent on these interventions, they will be competing for the same scarce resources to fund them as other interventions, so they should be held to the same level of scrutiny." These guys should get together with the two guys who wrote the Health Affairs article.
Even the biggest health IT cheerleader of all, the Healthcare Information and Management Systems Society, said that it's put-up or shut-up time for digital health technologies, which, according to HIMSS, have been "riding the peak of the hype cycle for several years now." In its 2019 Healthcare Trends Forecast,  HIMSS said, "It will no longer be enough to bring to market the next bright, shiny gadget. Digital health tools will need to answer for the way technology will increase access to care and narrow gaps in care and coverage."
Whether digital health is sliding into the trough of disillusionment because it doesn't work as promised or because it's just what happens next, I don't know. It's like when everyone turns on the new it-girl. Is it because people realize she can't act or is it some sort of weird envy, jealousy, schadenfreude thing?
Ultimately, it will be patients who decide whether digital health stays or goes. If it gives them what they want—better, more convenient and less expensive care—it will stay. How digital health tools do that for patients should be the only guidance healthcare providers need to direct their digital health investment.
It wouldn't take that much to pull me up out of the trough. Just tweak a few algorithms so I stop getting phantom pharmacy pick-up calls and help my kid's doctor send his bill to the right insurance company.
Author
David Burda is a columnist for 4sight Health and news editor of 4sight Friday, our weekly newsletter. Follow Burda on Twitter @DavidRBurda and on LinkedIn. Read his bio here