October 24, 2019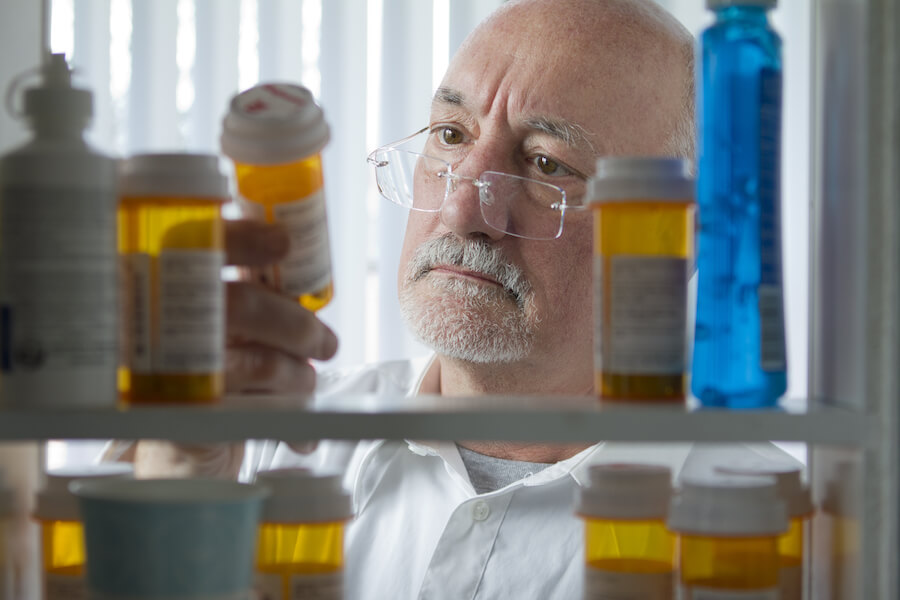 Finding the Value for Healthcare Consumers in Outcomes-Based Contracting
When you buy something and it doesn't work, you take it back to the store (or more likely send it back to Amazon via your local Kohl's) for a refund. You get your money back. When your doctor prescribes you a drug for whatever is ailing you and the drug doesn't work, do you get your co-pay back from the pharmacy or your deductible back from your health plan? I highly doubt it.
Therein lies the rub with outcomes-based contracts between health plans and drug manufacturers. The contracts are gaining traction as a mechanism to lower costs and achieve better clinical results. But how does that value trickle down to patients? Medicine cabinets filled with useless and unused pill bottles suggest that patients haven't tasted a drop of that promised value yet.
The disconnect between outcomes-based contracting, or OBC, in the drug business and patients' out-of-pocket drug costs, jumped off the page at me when I read the latest status report on OBC from Avalere Health, the Washington-based healthcare market research firm. 
You can download the new Avalere Health report here.
The report is based on a survey of 50 health plans and pharmacy benefits managers conducted between July 19 and Aug. 5 of this year. Avalere conducted similar OBC surveys of health plans and PBMs in 2015, 2017 and 2018.
(Hats off to Avalere Health for maintaining past research reports on its site and keeping those links alive for people like me. Consistency, transparency and access translate into credibility.)
Fifty-nine percent of the health plans and PBM that responded to Avalere's latest survey said that they had executed an OBC with a drug manufacturer or a medical device company. Avalere defined an OBC contract as one that "ties produce reimbursement to clinical, quality, utilization, or financial outcomes." That's up from 24 percent who said the same thing in the 2017 survey.
Thirty-one percent of health plans and PBMs that said they had more than five OBCs in place this year compared with 12 percent that said the same thing in 2017. 
"Over time, we've seen a greater willingness from both health plans and life sciences companies to pursue and execute outcomes-based contracts – clearly something is working, given the continued growth of these types of agreements," said Sarah Donovan, head of client solutions, marketing, and operations at Avalere, in a prepared statement. 
The top two advantages to OBCs are the potential for cost savings and improved patient outcomes, according to 59 percent and 58 percent of the respondents, respectively, in this year's survey. 
Big employers like them, too, for their cost-savings potential.
Indication- or outcomes-based pricing will be the top strategy cited by employers for managing the cost of high-priced drug therapies for workers, according to the National Business Group of Health's 2020 Large Employers' Health Care Strategy and Plan Design Survey. 
Thirty-four percent of the 147 companies that responded to the NBGH's survey said contracting directly with a PBM or drug company to pay for a specific drug based on outcomes and/or use within a specific patient population will be their No. 1 strategy in 2021 and 2022 for reducing the hit from costly drugs.
"Outcomes-based contracts can provide payers and life sciences companies with an innovative and effective approach to pursue high-value care that is ultimately beneficial for patients," Donovan from Avalere added in her prepared statement.
Don't get me wrong. I'm glad that employers, health plans and PBMs only want to pay for the drugs that work for employees and enrollees. I'm glad that drug and device manufacturers are willing to bet on the efficacy of their products by agreeing to be paid based on their performance. And I'm sure, as Donovan said, that somehow patients ultimately benefit from all this. Maybe from ineffective drugs being taken off the market or from other drugs being improved.
But, I find it hard to believe that a patient paid less or got a refund for a prescription medication that didn't work like the commercial said it would. Any savings that pass through the drug or device supply chain because of OBCs get sucked up by employers, health plans and PBMs along the way and used to pump up margins. What drug and device companies lose in savings they likely take back by raising the prices for other drugs and devices that do work.
Have savings from any business arrangement in healthcare ever been passed along to consumers in the form of lower prices? Maybe rebate checks to health insurance policyholders thanks to the medical-loss ratio provisions in the Patient Protection and Affordable Care Act?  I don't know. 
Until that happens with OBCs between employers, health plans and PBMs and drug and device makers, OBCs are more marketing than market.
Thanks for reading.