October 2, 2018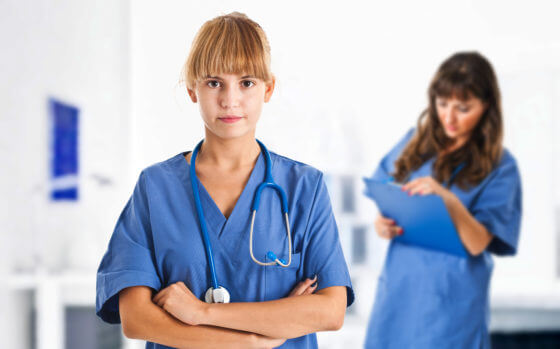 Healthcare Worker Flu Vaccine Rates Offer a Lesson in Self-Policing
Short of making flu shots mandatory for healthcare workers, healthcare employers need to do much more to immunize their staffs from a virus that threatens their health and the health of their patients.
New data from the Centers for Disease Control and Prevention reveals an alarming gap between the flu vaccine rates of healthcare personnel (HCP) who work in settings that require vaccines and those who work in settings that don't.
The CDC published the new data in the Sept. 28 edition of its Morbidity and Mortality Week Report. Its release follows a study in JAMA Open Networks that found that patients' flu vaccination rates declined the later in the day that they saw their doctors. We previously reported that study on the 4sight Health blog as an example of unnecessary variation in health services that reduces quality and raises costs.
The CDC based its new data on a survey of 2,265 HCPs. The agency asked them about their flu vaccine coverage during the 2017-2018 flu season. Overall, 78.4 percent of the HCPs said they were vaccinated against the flu virus that season. That's off a bit from 78.6 percent during the 2016-2017 season and 79 percent during the 2015-2016 season, earlier CDC data shows.
The biggest factor that influenced flu vaccination rates in 2017-2018 was the employer's policies. The HCP vaccination rate at healthcare employers that required shots was 94.8 percent. The HCP vaccination rate at employers that didn't require, promote or offer onsite shots was almost half—47.6 percent.
That gap was most pronounced at hospitals. The HCP vaccination rate at hospitals that required flu shots was 96.6 percent compared with 39.9 percent at hospitals that didn't. It was:
91.2 percent to 49.4 percent at physician offices and ambulatory care sites
89.3 percent to 42.4 percent at long-term care facilities
90.1 percent to 54.9 percent at other clinical settings like pharmacies, labs and dentist offices
"Implementing comprehensive evidence-based worksite intervention strategies is important to ensure health care personnel and patients are protected against influenza," the CDC said.
That's the agency's polite way of saying, if you're not going to make your staff get flu shots, you've got to do a lot more by way of education and incentives to get them immunized.
Regulation steps in when self-policing fails. That's an important healthcare policy lesson to remember as the 2018-2019 flu season gets underway.
Author
David Burda is a columnist for 4sight Health and news editor of 4sight Friday, our weekly newsletter. Follow Burda on Twitter @DavidRBurda and on LinkedIn. Read his bio here