Inconvenient Competition
When better customer service is a competitive threat, it really is time to rethink your business model. 
That was my first thought when I read the results of a survey on convenient care conducted by NEJM Catalyst. NEJM Catalyst released the results last month.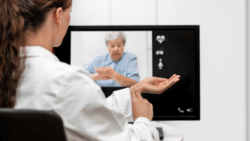 The group asked 664 healthcare executives what they thought about the growth of convenient care and how that growth is affecting the healthcare delivery system. NEJM Catalyst defined convenient care as retail clinics, urgent-care clinics and direct-to-consumer telemedicine. Most of the respondents were clinicians from not-for-profit hospitals.
Two-thirds of the respondents agreed with the statement: "The proliferation of convenient care been good for the health care industry." But, one-third did not. They said, no, the boom in convenient care has not been good for the healthcare industry. To me, that's a higher-than-expected of percentage of insiders who think making care more convenient for patients creates more problems than it solves.
So what exactly bugs them about convenient care? 
62 percent of the respondents said the quality of care in the three convenient-care settings was lower than in a primary-care physician's office

53 percent of the respondents said the growth of convenient-care options for patients will "moderately" or "greatly" increase healthcare spending

35 percent of the respondents said DTC telemedicine was the biggest competitive threat to traditional healthcare provider organizations followed by retail clinics (25 percent) and urgent-care centers (8 percent)
Those concerns surfaced despite the fact that 63 percent of the respondents cited "meeting consumer demand" as the biggest benefit to a hospital or a health system that diversifies into convenient care by itself or through a partnership. Preventing "leakage" of patients to clinical sites outside of a hospital or health system's control was the second biggest benefit, cited by 43 percent of the respondents. 
So, convenient care gives patients what they want and is good for business and, still, a lot of incumbent healthcare leaders don't like it. That's says a lot. 
It says to me that a lot of people don't get that on-demand care is the future of the industry. It's time to get on board or get left behind. 
Companies building on-demand healthcare services attracted more than $1.4 billion in venture capital funding last year, according to Rock Health. That's the highest amount of funding of any of the digital health service categories tracked by the San Francisco-based venture capital firm.
To learn more on this topic, please read "Getting Urgent about Urgent Care: Health Systems Go Big on Retail" on 4sighthealth.com. 
Thank you.