November 19, 2018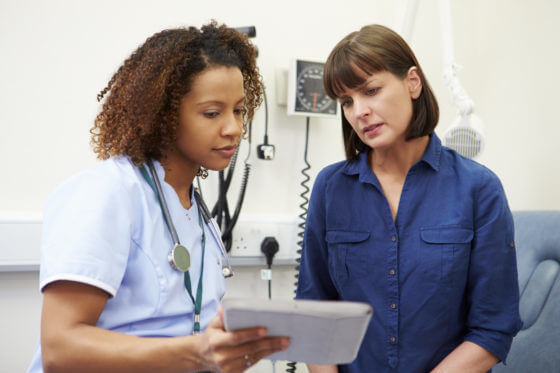 New Primary-Care Provider, Same Old Price
Patient office visits to primary care physicians are down. Patient office visits to nurse practitioners and physician assistants are up. But switching to NPs and PAs from doctors isn't saving patients much more than the cost of a Venti dark roast at Starbucks.
That conundrum in health economics is brought to you by the Health Care Cost Institute, which reported its findings in a research brief. The Washington-based HCCI analyzed primary-care visits from 2012 to 2016 by patients under the age of 65 who had employer-sponsored health insurance benefits from Aetna, Humana, Kaiser Permanente or United Healthcare.
Overall, the rate of patient office visits dropped by about 4 percent to 2,687 per 1,000 enrollees in 2016 from 2,798 per 1,000 enrollees in 2012. That rate includes all office visits to PCPs, NPs and PAs, medical specialists and other non-physician clinicians.
The biggest changes in office visit rates over that five-year period were in patient visits to PCPs and to NPs and PAs:
The rate of patient office visits to PCPs dropped 18.1 percent to 1,510 per 1,000 enrollees from 1,237 per 1,000 enrollees
The rate of patient office visits to NPs and PAs jumped 128.4 percent to 201 per 1,000 enrollees from 88 per 1,000 enrollees
If you think that substituting NPs and PAs for PCPs saved money for patients or whoever paid their bills, you'd be wrong. According to the HCCI's analysis, the average cost of an office visit to a PCP in 2016 was $106. The average cost of an office visit to an NP or PA was $103, or only $3 less that year.
My suspicion is, most patients aren't choosing to see an NP or a PAs instead of a PCP because they like them better or because they believe that they can get the same care for less. I think it's because they have little choice. Primary care practices, urgent-care centers and retail clinics are adding NPs and PAs for three possible reasons. One, there's a shortage of PCPs. Two, adding NPs and PAs are cheaper and you can charge the same fee for an office visit. And three, both one and two.
If we want to expand access to primary-care services, which is a good thing, then one way to do it is by making it affordable. And the only way to make it more affordable, i.e., drive the price down, is through market competition.
"The laws governing scope of practice for these non-physician providers vary widely by state," the HCCI said. "In some states, NPs and PAs have full practice authority, while in others they are restricted from independent practice and require the oversight and billing of a physician."
It's time for a little market-based reform in conservative states that protect doctors from competing with NPs and PAs on the basis of quality and price and limit patient choice.
Author
David Burda is a columnist for 4sight Health and news editor of 4sight Friday, our weekly newsletter. Follow Burda on Twitter @DavidRBurda and on LinkedIn. Read his bio here