February 14, 2019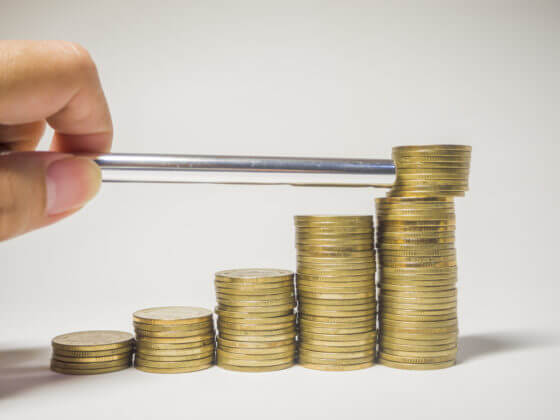 Price Controls Take Root in Rhode Island. Will They Spread to Your State?
One state's attempt to control healthcare costs by using "affordability standards" ended up limiting increases in commercial health insurance payments to hospitals and doctors without any changes in utilization or clinical outcomes.
That's good news if you're a commercial health insurer or a patient who gets their health benefits from a commercial health insurer. That's bad news if you're a hospital or doctor who's now getting paid less than expected for producing the same clinical and financial outcomes.
This lesson in what happens when healthcare competition fails and rate regulation takes over is brought to you by the state of Rhode Island. The Ocean State's experience with price controls is the subject of a new study in Health Affairs.
Researchers from Stanford and Harvard studied the impact of Health Insurance Affordability Standards imposed by Rhode Island's Office of the Health Insurance Commissioner in 2010. The standards do a lot of things to "encourage" hospitals and doctors to enter into value-base reimbursement contracts with commercial insurers.
Encouragement comes in the form of an annual cap on price increases for both inpatient and outpatient services. Price increases in Rhode Island are limited to changes in the Medicare price index for inpatient and outpatient care plus 1 percent. So, if Medicare payments go up 2 percent, Rhode Island limits commercial health insurance payment increases to hospitals and doctors to 3 percent.
The researchers wanted to know how the affordability standards affected how much commercial health carriers spent on patient care services.
The researchers' unit of measure was the change in the quarterly per enrollee fee-for-service medical spending by the health insurers. The researchers' study period was 2007 through 2016. They compared FFS spending on 38,001 adults age 27-64 in Rhode Island over that 10-year span with a matched pool of 38,001 enrollees in other states.
Here's what they found, from 2010 through 2016:
Rhode Island insurers spent an average of $76 less per quarter per enrollee for all FFS care compared with their peers in other states.
Rhode Island insurers spent an average of $39 less per quarter per enrollee for FFS inpatient care compared with their peers in other states.
Rhode Island insurers spent an average of $36 less per quarter per enrollee for FFS outpatient care compared with their peers in other states.
There was no significant change in utilization of inpatient and outpatient services over the study period. And there was no significant change in clinical outcomes other than a reduced use of imaging scans by Rhode Island providers on patients with uncomplicated headaches.
"The decline in spending growth was driven by lower prices, rather than reduced utilization," the study said.
The more interesting conclusion by the researchers from a market-based reform perspective was this: "In instituting price inflation caps…the state-mandated affordability standards appear to have shifted the negotiation dynamics between commercial insurers and providers in favor of insurers."
I know what you're thinking. Rhode Island is different. It's a small state with a small number of hospitals. (The Hospital Association of Rhode Island counts 11 hospitals as members. Ocean's 11? ) The healthcare market dynamics are different. There's no way that could happen in my state.
You keep thinking that as more hospitals and health systems merge and more attention keeps getting heaped on rising hospital prices like that other recent study in Health Affairs and this piece this week in the New York Times.
Wouldn't it be better to let free market competition rather than a state agency set healthcare prices? If you're not careful, you could end up with a complicated headache.
Author
David Burda is a columnist for 4sight Health and news editor of 4sight Friday, our weekly newsletter. Follow Burda on Twitter @DavidRBurda and on LinkedIn. Read his bio here