February 7, 2019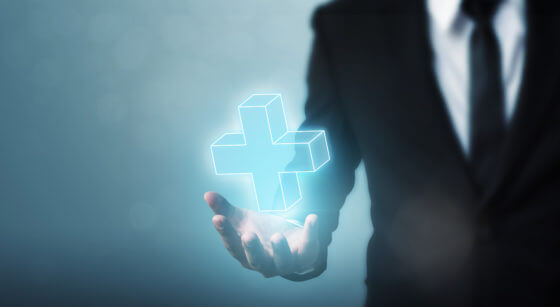 When Blue Is the New Green
I mean, what did you think was going to happen? A new study says big Blues plans that went for-profit dramatically raised their premiums right after their ownership conversions.
The 70-page study, by economist Leemore Dafny, appeared in the February edition of the American Economic Journal: Economic Policy.
The answer to the question in the title of the study, "Does it Matter if Your Health Insurer is For-Profit? Effects of Ownership on Premiums, Insurance Coverage, and Medical Spending," is yes. Yes it does.
Dafny, who teaches at Harvard and formerly taught at Northwestern University, studied the side effects of the conversion of 11 not-for-profit or mutual Blue Cross and Blue Shield plans into for-profit, publicly traded stock companies. One converted in 2000; nine converted in 2001; and one converted in 2002.
Using data from something called the Large Employer Health Insurance Dataset, Dafny looked at three outcomes over a 13-year study period from 1997 through 2009 in the 28 geographic markets served by the 11 plans:
Changes in health insurance premiums
Changes in health insurance coverage
Changes in medical loss rations, or the premiums health plans paid out in medical claims
Dafny compared those outcomes with the same outcomes in 19 geographic markets where eight other not-for-profit or mutual Blues plans tried but failed to convert to for-profit status. Regulatory concerns, public backlash and other issues derailed those eight conversion attempts from 2001 through 2007.
On the first outcome, the study found that the converted Blues plans on average didn't' raise premiums more than expected. But, in geographic markets where the converted Blues plans controlled 20 percent or more of the health insurance market, premiums jumped an average of 13 percent. Competing plans in those markets also raised their premiums.
"In the year following conversion, FI (fully insured) premiums in high markets surge, while FI premiums in low markets continue a slow, steady decline which begins to reverse two years after conversion," the study said.
On the second outcome, the study found that the uninsured rate didn't change in the markets where a Blues plan converted. But, Medicaid enrollment did go up, suggesting that the higher premiums forced individuals to drop their private coverage and obtain their health benefits from the state.
"The results suggest that higher FP (for-profit) penetration crowds out private insurance coverage—at least in the era preceding the Affordable Care Act," the study said.
On the third outcome, the study found that the overall medical loss ratio for health plans in the markets where a Blues plan converted didn't change. But, the ratio went down slightly for converted Blues plans and up slightly for competitors of those converted plans.
"One explanation for the results is that newly for-profit BCBS plans may have engaged in greater efforts to screen out individuals with high costs," the study said.
Dafny said the findings offer a new lens through which state and federal insurance regulators should see health insurance competition:
For-profit health insurers are more likely to use their market power to raise premiums than not-for-profit insurers.
Health insurers in many local insurance markets engage in oligopolistic practices regarding their premiums regardless of ownership status.
Healthcare is a business like any other business. Health insurance is a business. To expect health plans to behave any differently, particularly after they convert to publicly traded for-profit companies, is foolish. If you want health plans to behave like the social welfare organizations that they portray themselves to be, create market-based incentives for them to serve the needs of their enrollees, not investors.
Author
David Burda is a columnist for 4sight Health and news editor of 4sight Friday, our weekly newsletter. Follow Burda on Twitter @DavidRBurda and on LinkedIn. Read his bio here