Why Millennials May Be Pushing Us Off a Healthcare Cliff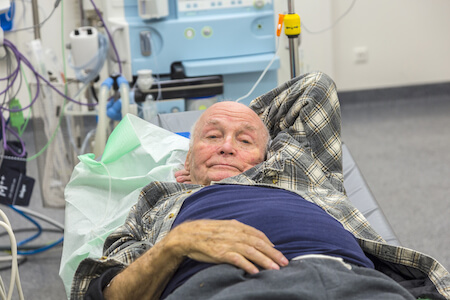 I'm not sure that US millennials are going to have a happy ending when it comes to their healthcare. If I'm reading things right, in less than 30 years, when the oldest millennials start turning 65, the nation may have a serious problem with lots of elderly people suffering from mental health issues in addition to physical health conditions.
The latest clue pointing to this ending is a new report from the Blue Cross Blue Shield Association. The nine-page report, The Health of Millennials, is based on a BCBSA analysis of medical claims submitted by more than 41 million commercially insured millennials to their Blue Cross and Blue Shield health plans from 2014 to 2017.
The Pew Research Center defines a millennial as someone who was born from 1981 through 1996. That would make them 23 to 38 years old today.
According to the BCBSA's analysis, six of the top 10 medical conditions that had an adverse effect on the health of millennials from 2014 to 2017 were behavioral health issues, not physical health issues.
The six behavioral health issues, in rank order by biggest adverse effect on millennials during that four-year period, were:
Major depression
Substance use disorder
Alcohol use disorder
Hyperactivity
Psychotic conditions
Tobacco use disorder
The report noted that 32 percent of millennials in the analysis did not have a primary-care physician. So they're not addressing their physical health to maintain wellness, and they're missing an opportunity to get screened for behavioral health issues. Other research supports that figure:
A 2018 Kaiser Family Foundation poll of 1,200 adults found that 45 percent of the respondents ages 18 to 29 said they had no primary-care physician as did 28 percent of those ages 30 to 49.
A 2017 Employee Benefit Research Institute survey of 3,560 adults ages 21 to 64 with private health insurance coverage found that 33 percent of the millennial respondents did not have a regular relationship with a primary-care provider.
Further, nearly four in 10 millennial respondents in the EBRI survey said their primary-care doctor didn't have the expertise to deal with complex health issues.
"The health status of millennials will likely have substantial effects on the American economy over the next two decades—including workplace productivity and healthcare costs," the report said.
I think that's an understatement.
Let's see: more behavioral health issues than other generations but less interest than other generations in seeing a doctor regularly. They're not likely to build a relationship with a doctor who can treat physical health conditions and screen for behavioral health issues. Not a good combo if you're a millennial who wants to live out your retirement in good mental and physical health.
If I ran a health plan, business, hospital, health system or medical practice, this is where I'd be focusing much of my attention. I'd be working on new, nontraditional and innovative ways to identify millennials in my community and screen them for behavioral health problems—especially since they eschew old, traditional and customary paths to maintain mental and physician health.
If not, it's going to get real interesting in your emergency room a few years from now.
Author
David Burda is a columnist for 4sight Health and news editor of 4sight Friday, our weekly newsletter. Follow Burda on Twitter @DavidRBurda and on LinkedIn. Read his bio here.