Healthcare Blocking and Tackling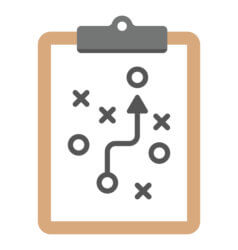 Football season is upon us, and you'll be hearing coaches at every level—high school, college and pro—talking about "getting back to basics" or "stressing the fundamentals" or "blocking and tackling." Their point is their teams can't do the complex things they need to win unless they master the simple things. 
Healthcare is a lot like football in that regard. When you think about all the frustrations patients express about their experiences with the healthcare system, not much of them are about the outcomes. That is, unless you're one of the 6 percent of patients who suffer "preventable harm" when they see a doctor or go to the hospital, according to a recent study in BMJ. 
(For more on that topic, please read "Desperately Seeking Market-Based Patient Safety Solutions" on  4sighthealth.com.)
No, most frustrations that patients express are about service, or more accurately, the lack of service—healthcare's inability to master the simple things. And as retailers in other industries up their service game, healthcare falls further behind in meeting patients' expectations. 
The biggest frustration continues to be the lack of ability or lack of interest by providers to share patient information with other providers. We all know that pretty much everything we look at online, say to our virtual assistants or do in public spaces is recorded, downloaded and shared digitally. That is, except the things we do in healthcare settings. 
The Center for Connected Medicine recently asked 100 health IT professionals working at hospitals and health systems what they thought of their organization's effort to share patient information with other providers outside of their own system. Only 37 percent described that effort as "extremely" or "very" successful, according to the results, which the CCM released in August. Interestingly, only 35 percent said their organization's interoperability challenges limited their ability to "improve the patient experience and engagement." In-other-words, most don't see it as a problem that's ticking off patients. And that's the problem.     
Another ongoing frustration is medical bills. We all buy things, whether we need them or not. We know beforehand how much something will cost, whether we care or not.  And when we buy that something, we know how much we have to pay because we get a bill, whether we like it or not. That is, except in healthcare when we need medical care.  
Waystar, a revenue cycle management company, recently asked 1,000 adults about their financial experience as a patient. According to the results, which Waystar released in August, the leading cause of a negative billing experience was the lack of price transparency, cited by 26 percent of the respondents. The biggest thing that providers could do to improve patient satisfaction with the billing process was giving them "simpler bills that show the total balance," cited by 45 percent of the respondents. Tell me the price, and then tell me what I owe.  
I recently got a $132 reimbursement check from my son's pediatrician for an office visit. Our pediatrician isn't in our health plan's network, and we pay out of pocket for his care. I didn't send a claim to our plan, and neither did our pediatrician.  Yet, the plan mysteriously cut a $132 check and sent it to our doctor, who was paid twice for the same visit. So he wrote me a check, and the visit ended up being free for us. That's the kind of revenue cycle I can get behind.
No one likes to wait, not even for a check that we didn't know was coming. That's why we have drive-thru lanes at fast-food restaurants when we're hungry and same-day delivery of ink cartridges when we need to print something out at the last minute for work or school. But if you're not feeling well and want to see your doctor, well, you just have to wait.
In 2017, Merritt Hawkins released its often-cited survey that said that new patients waited an average of 24 days in 15 major metropolitan markets to get a doctor's appointment. ProPublica maintains a database of emergency room wait times by state. If you go to an ER in Colorado, your average wait time to see a doctor is just 10 minutes. But if you go to one in the District of Columbia, you'll be hanging around for an average of 49 minutes.  
Have you been to a big-box minute retail clinic or urgent-care center or immediate-care center lately? You'll see lots of coughing, dripping and annoyed people sitting in chairs waiting to be seen—patients who thought they'd see a doctor faster than it takes to pick up a Quarter Pounder with cheese value meal. Minute, urgent and immediate don't mean instant. 
The right doctors can't diagnose and successfully treat you for a complex medical condition unless you know what doctor to go to and whether he or she is in your network. I mean, you could, but the over and under on getting a positive clinical outcome and a surprise medical bill are not in your favor.
A recent study in the American Journal of Managed Care shows just how much healthcare struggles with something as basic as letting patients look up who's in their health plan's provider network. 
Researchers compared the accuracy of three things across four different types of provider directories or online sources. The things were:
Information like addresses and phone numbers of in-network providers

Whether a provider was in-network or out-of-network

Whether a directory omitted an in-network provider
The four types of provider directories or online sources were:
CMS' National Plan and Provider Enumeration System

Conventional Medicare Advantage provider directories on health plan websites

ACA exchange health plan machine-readable directory files

Google Places
Google was more accurate than the other directories or sources when it came to providers' addresses and phone numbers. Thirty-one percent of ACA exchange health plan machine-readable directory files had inaccurate information about providers' network status as did 25 percent of the conventional MA provider directories on health plan websites. 
I could go on, but you get the point.
The bigger point is problems like interoperability, price transparency, convenience and navigation—all challenges that most other industries overcame years ago—continue to vex the best minds in healthcare and make its customers really aggravated. 
As Vince Lombardi, the legendary coach of the Green Bay Packers, famously said, "What the hell's going on out here!" 
It's time that healthcare gets back to basics, stresses the fundamentals and starts blocking and tackling. 
Thank you.