January 13, 2021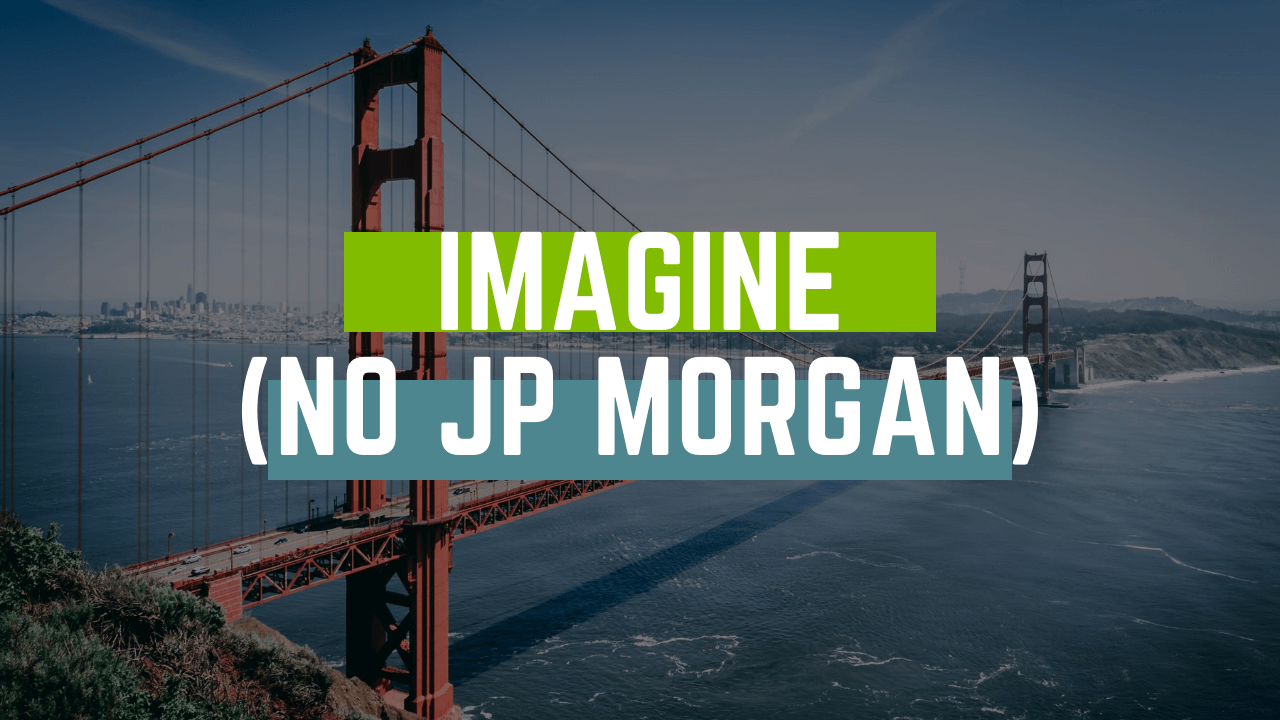 SONG: Imagine (No JP Morgan)
To the tune of "Imagine" by John Lennon and Yoko Ono
Imagine no JP Morgan
It's easy if you dare.
No high-priced venues.
No "suits" in Union Square
Imagine all the bankers
Scrambling to connect… Aha-ah…
Imagine no in-person sessions.
It isn't hard to do.
Nothing to rush around for.
No big crowds to push through.
Imagine all the start-ups
Trolling for seed money… You…
You may say they're all dreamers.
Racing to get their funding done.
Hoping their time's not wasted
Doing countless Zoom one-on-one's.
Imagine no receptions.
It's a wonder if you can.
No endless snacks and cocktails
No need for travel plans.
Imagine all the sponsors
Pining to cash out.. You…
You may say they're all schemers.
Seeing nothing but dollar signs.
With valuations so crazy
They're scared of being left behind.
Imagine 2022
It isn't hard to do.
Will JP Morgan come back
For healthcare's multitudes?
Imagine better healthcare
From market-driven change.
You may say that we're dreamers.
But we aren't the only ones.
Value-based care is possible
With coverage for everyone.
Lyrics by Dave Johnson, CEO of 4sight Health
Performed by John Zam, troubadour at 4sight Health
Please share with a friend who may enjoy!
Check out all the 4sight Health songs here.