January 28, 2020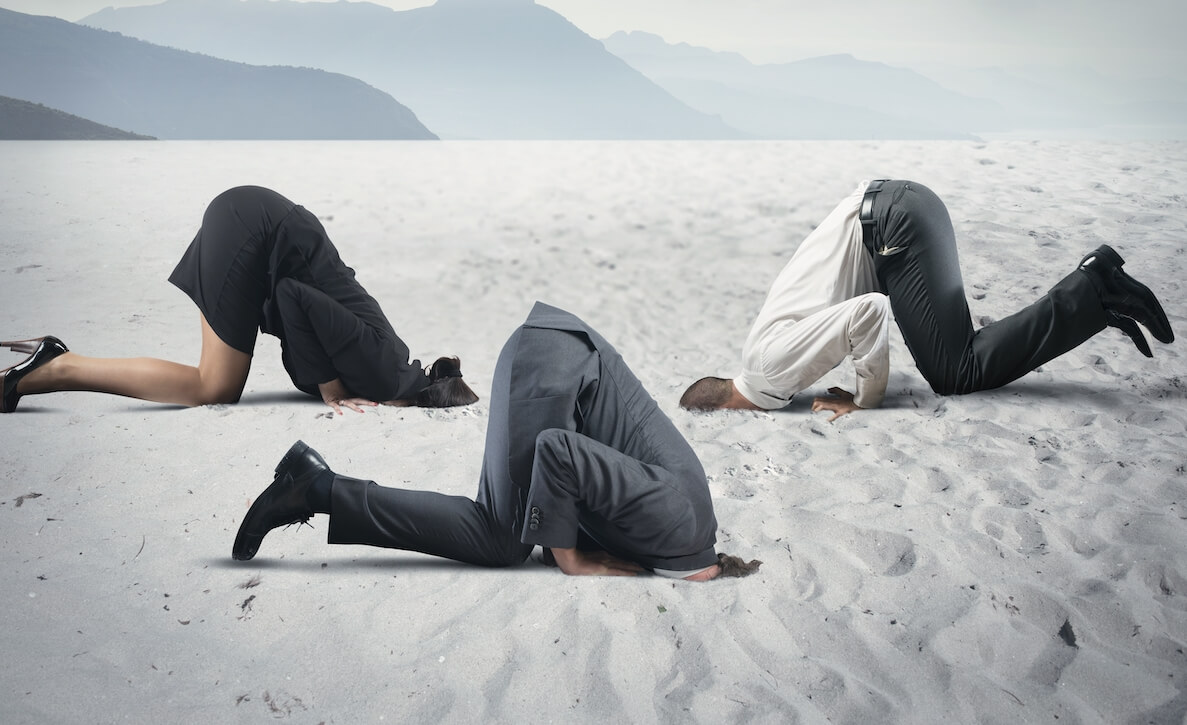 What's Going to Happen in Healthcare in 2020—or Not: A Meta Review of Industry Outlooks
Maybe it's because it's a new decade. Maybe it's because the year 2020 makes for easy vision analogies. Maybe it's because CMS projects national health expenditures to break the $4 trillion barrier this year.
Whatever the reason, the past two months have seen more than the normal number of bold predictions and outlooks for the year ahead from industry experts, pundits, vendors, analysts, thought leaders, think tanks, journalists and publications. The sets of prognostications number in the hundreds for 2020. Every time I sat down to start this column, two or three more would hit my inbox. 
But, today is my deadline, so I had to cut it off somewhere and start writing.  Here, without further ado, is my Top 20 in alphabetical order by source. I included some of the usual suspects because I think you should know what the big boys are thinking. I included some new sources in an attempt to cover more and different topics and segments of the industry. Each entry tells you the source, one of the topics that the source commented on, the linkable name of the report and a prediction from the source or report that caught my eye. Good luck to all.
1. American Hospital Association (on telemedicine)
Prediction: Telemedicine will be the technology that will have the biggest impact on healthcare in 2020, cited by 59.4 percent of surveyed healthcare leaders and strategists. A distant second was data analytics (34.8 percent) followed by the internet of (medical) things (28.6 percent) and machine learning/artificial intelligence (22.3 percent).  
2. Analytics Insight (on artificial intelligence in healthcare)
"What Are the Upcoming Trends in AI in Healthcare for 2020?" 
Prediction: "There are various ways computers and machine vision are being used in medicine for diagnostics, viewing scans and medical images, surgery, and more. It is helping doctors to know exactly how much blood a woman loses while delivering in order to provide immediate care to reduce the mortality of mothers from post-partum hemorrhaging. The technology provides accurate intelligence eliminating the guessing game in the healthcare sector."
3. Avalere Health (on new primary care models)
Avalere 2020 Healthcare Industry Outlook: See the Turns Ahead
Prediction: "Non-traditional, less expensive options to pay for prescription drugs and primary care are becoming more popular. Some providers also are offering alternatives, such as direct primary-care programs, in which patients bypass insurance and pay their physicians a monthly fee for office visits and other services. Plans, providers, and non-traditional healthcare players will enter this market in 2020."
4. Center for Connected Medicine and KLAS (on precision medicine)
Top of Mind for Top Health Systems 2020: Technology priorities for health systems managing the shift to value-based care
Prediction: "Currently, most precision medicine efforts are being funded through fee-for-service models or out-of-pocket payments by patients. Many organizations also utilize research grants as a source of funding, but this is not seen as a viable option for accelerated or long-term growth. Organizations expect that these funding strategies will decrease in usage as value-based payments for precision medicine increase in alignment with the general industry's shift to value-based care. Some respondents believe this shift to value-based care will be advantageous to their population health management strategies given that genome mapping can help identify predispositions to risky diseases, allowing health systems to proactively care for specific patient populations."
5. Deloitte (on healthcare consumerism)
Healthcare and Life Sciences Predictions 2020: A Bold Future? 
Prediction: "Informed and demanding patients are now partners in their own healthcare. Patients are true consumers, they understand they have options and use information and data about themselves and providers to get the best treatment at a time, place and cost convenient to them." 
6. Donklephant (on the healthcare supply chain)
"7 Innovations in Healthcare Disrupting the Industry in 2020″ 
Prediction: "Quick transfer of medical supplies can save a life. Yet, traditional transportation can't guarantee such efficiency. Drone deliveries are making a significant difference in the healthcare sector. The effectiveness of drone technology is a guarantee. UPS tested the efficiency in the delivery of tissue and blood through drones. This approach reduces transportation errors, such as loss of goods during transit. This healthcare innovation will enable people in the interior to get medical supplies. It complements telehealth." 
7. ECRI Institute (on patient safety)
Top 10 Health Technology Hazards for 2020
Prediction: "No. 1 Misuse of surgical staplers. Surgical staplers are complex devices requiring meticulous technique to operate. Some models are used just to staple (seal) tissue, while others are designed to both staple and cut. Consequences of a staple line failing or staples being misapplied can be fatal. Patients have experienced intraoperative hemorrhaging, tissue damage, unexpected postoperative bleeding, failed anastomoses, and other forms of harm."
8. Epstein, Becker & Green (on hospital and health system consolidation) 
"7 Hot Health Care Industry Sectors for Investment, Growth & Consolidation in 2020″ 
Prediction: "Hospital systems, both nonprofit and publicly owned, will get even bigger—both regionally and nationally—in order to increase their available capital and generate economies of scale in connection with their investments in new patient-friendly facilities with advanced ICU and acute care services in addition to capabilities to manage care efficiently. These capabilities include advanced EMR, data analytics, virtual care, urgent care locations, physicians, clinical integration, population health, social determinant initiatives, cutting-edge technologies, and other strategic, scaled corporate infrastructure."
9. Forrester (on Medicare for All)
Prediction: "Medicare for All will fade away as Medicare Advantage takes center stage. One of the most controversial healthcare initiatives spawning from the Democratic presidential debates — Medicare for All — will fail to take hold. Instead, candidates will pivot their proposals toward an expanded role for Medicare Advantage."
10. Frost & Sullivan (on social determinants of health)
"Top 8 Predictions That Will Disrupt Healthcare in 2020″ 
Prediction: "By the end of 2020, 40% of the US health systems and commercial payers will utilize 'social determinant' data of some type in making risk assessments, patient outreach, and business decisions. Proactively engaging the right patients based on their SDOH can improve health outcomes and help healthcare organizations meet quality standards. We believe that in the coming decade, SDOH data will be critical inputs to optimize individual care costs and improve the quality of care provided by hospitals and health systems."
11. Guidehouse (on healthcare automation)
"Five big changes coming to health care in 2020"
Prediction: "Health care is full of repetitive tasks, some of which have pushed more and more doctors and nurses out of the business for good. As of late, the industry has become rightfully focused on implementing evermore intelligent bots that can address some of these tasks, complementing the work of full-time employees. Health care is only beginning to tip-toe into these waters. In a recent HFMA/Navigant survey, 15% of health-system executives say they are targeting this technology to improve efficiency. The number of executives expressing interest in a similar survey a year ago: 0. Just buying a bot isn't enough, of course. Health care is riddled with stories of new tech going from savior to saboteur because of a lack of follow-through. But the hunt for help will certainly increase over the next year."
12. Home Health Care News (on home health care)
"Home Health Executive Forecast: 2020 Trends, Challenges and Opportunities" 
Prediction: "The transition to PDGM (Patient-Driven Groupings Model) is the factor that will shape home health in 2020. From a clinical care and documentation standpoint to a back-office process standpoint, adapting to these changes will require adjustments to the day-to-day operational work of our teams. These changes — and other changes across the broader health care system — will continue to drive the formation of more effective partnerships between home health providers and both acute and post-acute networks."
13. KPMG (on healthcare investment opportunities)
Opportunities and challenges in an evolving market: 2020 healthcare and life sciences investment outlook
Prediction: The health IT sector of the industry will attract the most interest by investors in 2020 per a survey of 333 health investment and market analysts. Thirty percent of the respondents cited health IT as one of the top three industry sectors drawing investor attention. That was followed by pharma and biotech (24 percent), behavioral health (23 percent), home health and hospice (23 percent) and medical devices (20 percent). The two sectors drawing the least attention in 2020 will be managed care (15 percent) and hospitals and health systems (8 percent).
14. Moody's Investors Services (on the health insurance market)
Health Insurance – US 2020: Outlook stable, but political and legal risk elevated 
Prediction: "The industry is making significant strides in controlling medical costs, but we expect medical costs to move modestly higher in 2020 due to short-term trends, including MA (Medicare Advantage) growth, higher Medicaid costs and more normalized performance in the individual market, along with the increasing prevalence of high-cost specialty drugs."
15. Oliver Wyman Health (on healthcare technology)
"Four 2020 Healthcare Predictions"
Prediction: "Technology will make healthcare more human. There is a lot of fear out there that even when we get it right, technology is going to remove the human touch from healthcare. But the future is promising. For example, when used in the right way — like using an artificial intelligence-powered chatbot to deliver faster, accurate answers instead of making people wait forever on the phone — technology is already enabling the industry to start putting the right resources in front of the right people, which benefits all parties involved."
16. PwC (on the healthcare workforce)
Top health industry issues of 2020: Will digital start to show an ROI?  
Prediction: The top workforce strategy priority for providers in 2020 will be "digital upskilling existing workforce," cited by 33 percent of surveyed provider executives. For payers, it's "hiring employees with skills to support new capabilities, products or services," cited by 27 percent of payer execs. For pharma and life sciences companies, it's "using technology for tasks previously performed by employees," cited by 28 percent of pharma and life sciences execs.
17. S&P Global Ratings (on not-for-profit hospital sector)
U.S. Not-For-Profit Health Care 2020 Sector Outlook: A Precarious Balance As Evolution Continues
Prediction: "S&P Global Ratings expects that the U.S. not-for-profit health care sector will continue to see challenges and pressures, but stable credit quality for a vast majority of our rated organizations is supported by healthy balance sheets; ongoing focus on cost cutting initiatives; revenue cycle optimization; and selective growth, particularly around the growing aging population, combined with entry into new partnerships and business initiatives."
18. Stanford Medicine (on physicians)
The Rise of the Data-Driven Physician
Prediction: "The next generation of physicians is developing a broader skillset. Our research found that nearly three-quarters of all medical students and nearly half of all physicians are planning to pursue additional education in data-oriented such as advanced statistics and data science."
19. The Healthcare Guys (on digital health)
"10 Exciting Digital Healthcare Trends for 2020 and Beyond" 
Prediction: "Application of 5G. The growth in the capability of healthcare organizations to offer care in remote areas has been unprecedented. Telemedicine has greatly helped make this possible. But telemedicine relies on networks to provide more speed and quality. Healthcare centers will increasingly turn to 5G to make it easier to send large imaging files to specialists. 5G also promises to make it easier to use AI and IoT technology, besides allowing for remote monitoring of patients."
20. The Hill (on federal health policy)
"Five health care fights to watch in 2020″ 
Prediction: "The other major health care initiative that (House Speaker Nancy) Pelosi (D-Calif.) says she wants in the May package is protecting patients from surprise medical bills. That effort has also fallen prey to intense industry lobbying and congressional infighting. Backers have a tough road ahead. They will have to bridge the divide between the competing plans and overcome lobbying from powerful doctor and hospital groups, who worry the legislation could lead to damaging cuts to their payments." 
What do they say in TV legal dramas? Ignorance of the law is no excuse?
Well, the same applies to healthcare, in a way, with all these experts and gurus telling you what's going on and what's going to happen next. If you're running a healthcare company or organization, there's no excuse for not being aware of all the market forces reshaping the landscape that you compete in. Your job this year is to recognize those forces and use them to better serve your customers. 
Thanks for reading.