December 3, 2019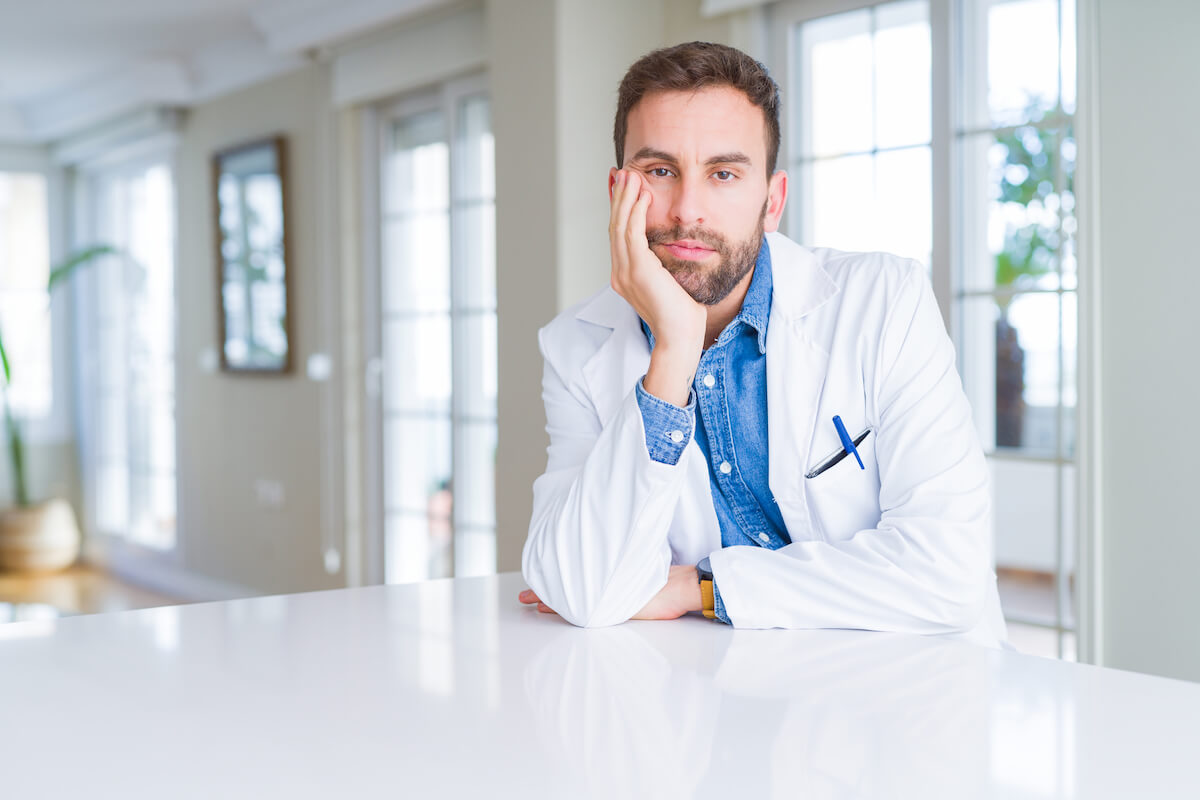 Has Healthcare Lost Its Appetite for Value?
I get the feeling that the industry is moving on from this whole volume-to-value thing and will need to find a new analogy to replace that foot-in-two-canoes business that everyone is always talking about.
Let's look at some of the latest pieces of evidence, shall we?
Exhibit A
In September, Definitive Healthcare, the Framingham, Mass.-based healthcare analytics firm, released the results of its 2019 Future of Value-Based Care Survey. Definitive Healthcare asked 791 execs from the provider, biotech, financial services, staffing, life sciences, IT and consulting sectors what was holding VBC back.
The biggest barrier was lack of resources, cited by 25.3 percent of the respondents. That was followed by gaps in interoperability (19.7 percent), unpredictability of revenue (17 percent), changing regulations and policies (16.2 percent) and challenges with collecting and reporting patient data (14.8 percent). 
With the odds of more resources, instant interoperability, steady cash flow, consistent and consistently enforced rules and easy electronic clinical quality measures workflows being slim to none, this will be a hard hill to climb for widespread VBC adoption.
Exhibit B
Also in September, Premier, the Charlotte, N.C.-based group purchasing organization that refers to itself a healthcare improvement company, released the results of its survey of 177 executives and physicians who work at hospitals and health systems on their VBC progress. Most of the respondents said risk-based payment models collectively across all payer types covered less than 20 percent of their patients.
The top barrier to VBC adoption, according to the execs and doctors, was "reimbursement inadequacy." That was followed by lack of access to timely data and competing priorities, Premier said.
"Results from the survey illustrate how the transition to risk-based contracting has been slow and market-dependent," Premier said.   
No further questions. 
Exhibit C
In October, the Health Care Payment Learning and Action Network released its latest annual progress report on the spread of alternative payment models throughout healthcare. Known as LAN, the Washington-based organization is a public-private partnership that advocates for APM adoption. LAN's annual reports are considered by many as the industry's most credible VBC measuring stick.
In 2018, the percentage of Medicare, Medicaid and commercial insurance money that flowed through APMs to providers crept up to 36 percent from 34 percent in 2017, according to LAN, whose new report is based on data from Medicare, Medicaid and 62 commercial health plans with a combined enrollment of 226.5 million people.
That 34 percent was up from 29 percent in 2019, and that 29 percent was up from 23 percent in 2015.
I'm not a math whiz, but even I can see from the numbers that the pace of adoption is slowing. If things don't pick up, plans and providers will fall short of LAN's goals of 100 percent of Medicare payments, 50 percent of Medicaid payments and 50 percent of commercial payments tied to APMs by 2025.
The numbers speak for themselves.
Exhibit D
Also in October, Leavitt Partners, the Salt Lake City-based healthcare consulting firm considered by most to have the best accountable care organization database around, published its latest ACO figures in Health Affairs.  
The study said the number of ACO contracts across all payers—commercial, Medicare and Medicaid—dropped to 1,588 in the third quarter of this year from 1,611 in the third quarter of last year. Leavitt said that it was the first drop in net ACO contracts since the firm started tracking ACO contract data in 2010.
Leavitt said the net decrease was driven by fewer Medicare ACO contracts that were partially offset by more commercial ACO contracts.
Hospitals, health systems and medical practices are businesses just like businesses in any other industry. They're not going to sign any deal unless they think they could make a decent buck from it. The net drop in ACO contracts detected by the Leavitt data lends credence to the reimbursement barriers cited in the Definitive Healthcare and Premier surveys.
Exhibit E
And this month, Black Book, the Tampa, Fla.-based market research firm, released the results of its survey of 324 nursing homes, skilled nursing facilities and long-term rehabilitation facilities on how they feel about the shift to VBC.
Black Book asked them what percentage of their post-acute care book of business will move to value-based reimbursement or ACO models within next two years. Seventy percent said 4 percent or less, and 18 percent said none. None. As in zero. 
I don't usually consider nursing homes, SNFs and long-term rehab facilities to be healthcare's canaries in a coal mine. But, if they are, these VBC birds are wheezing. 
I think I've made a good case that the shift from volume to value has slowed to a crawl at best and has gone completely off the rails at worse. Fee-for-service medicine is too hard a dragon to slay, and I really don't think payers' and providers' hearts are in it anymore if they ever were. Their feet certainly aren't in two canoes.
Now, each sector is looking at other ways to preserve their market shares and drive more business in the guise of putting patients first. Things like vertical integration, digital health technologies, artificial intelligence-powered clinical decision support tools and more.
If you're not convinced, I put together a list and links to other 4sight Health columns and blog posts that document the decline of value-based care.   If you are convinced, what is your healthcare organization doing as an alternative to truly support a customer revolution in healthcare?
Thanks for reading.  
To learn more on this topic, please read: